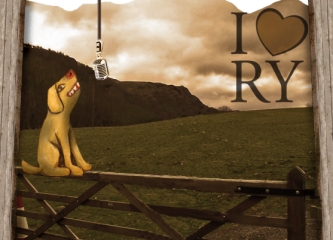 Superfluous guitar solos and shoddy production are things that any attentive music fans despises. As fans, we tend to magnify our roles in the whole listening experience to make it seem as if the artist owes us something. As a result, we become more aware and selective in regard to our qualitative standards. Studio albums are obtained for free nowadays with a single click, so this feeling of entitlement usually arises most during live performances. The New Paltz-based group Oryan is one of upstate New York's most renowned recent acts for their understanding of this ideology. They recognize groups that opt for unnecessary ten-minute keyboard solos or instill production that sounds like "a soundtrack for a torture victim" as projects that take advantage of their attention-demanding status. A focus on the natural and raw seem to appeal to Oryan, but not because they have little resources or motivation. Instead, they view live performances at the most natural, spontaneous, and engaging outlet for listening to music. This also ends up attributing vastly to their sound.
Composed of three Ryans and one Adam, Oryan show some tremendous work on their debut EP, The Ride. Folk, country, and alternative are the main forces at play, with no specific one dominating; all remain consistently in the picture. Vocalist Ryan Megan has a gravelly howl that is one-part Craig Finn and other-part Elvis Costello, shown beautifully in the climactic self-titled track. A country twang is present in the guitars while a slowly evolving rhythm section invokes periodical alternative-rock, led by empowering vocals that could fit in either genre. How the piano, guitars, and rhythm section all eventually coincide toward the latter end of the track shows this four-piece's strength in its best form. Megan croons his way to emotional heights, leaving no room for the type of filler that studio albums are often so guilty of. Unlike the ten-minute keyboard solos they hate with extraneous spite, this moment is entirely necessary and additive to the track's flow and feel.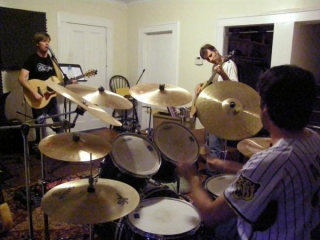 "Manuals" is particularly interesting for its brooding, string-tinged tone of halted and commenced emotive eruptions. Megan alternates from a whisper to a growl as vigorously bustling percussion builds under a coarse guitar tone. The tone established here is clearly of distraught and somber intentions, and how it remains consistent while keeping in mind the original structure and impressive performances makes it truly a remarkable effort. Check out the last two minutes or so when strings, acoustic guitars, and electric guitars combine for one last cry for help. Truly empowering. The same can be said for "Helvetica", a more repressed effort that features twangy country-folk in a more subdued, loose on the cause of drunkenness sort of ordeal. The flexibility here is again fulfilling though, and it sits quite well between the intense "The Ride" and brooding "Manuals", especially when it shifts to alt-rock territory during its conclusion. Oryan usually execute introductions that last one or two minutes on each one of their songs, but this again beckons back to their on-stage ideology. They prepare listeners for their works with delicate precision, in most cases being the ushering in of a certain tone or instrumental arrangement. It always works though, and The Ride comes out feeling like a genuinely fresh EP that certainly deserves a listen.
——————————————————————————————
——————————————————————————————
——————————————————————————————
——————————————————————————————