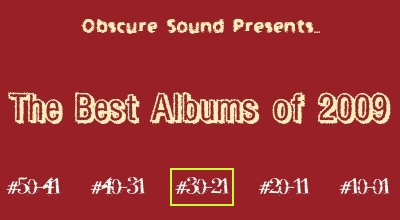 by Mike Mineo
——————————————————————————————————————————————-
30. Yeah Yeah Yeahs – It's Blitz!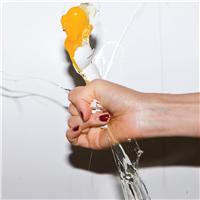 They have only released three albums in their nine years together, but plenty of EPs and a reputation for being great live performers has given Yeah Yeah Yeahs a relatively solid reputation. Their first two albums, Fever to Tell and Show Your Bones, were rare examples of a band improving with few visible errors. The raw guitar schematics of Fever to Tell were indicative of a band enamored with '80s garage-rock and '90s punk, while Show Your Bones saw them improving upon all the little things to make a more art-rock style sound more polished. To hear Yeah Yeah Yeahs reaching their commercial pinnacle on It's Blitz! is hardly surprising as a result. This is one example where commercial intentions are not such a bad things, as Yeah Yeahs Yeahs have retained the raw edges that made them so likable in the first place while they still strive toward a polished sound. The result is their most accessible songs to date, most complete with pulsating synthesizers, potent rhythm sections, and Karen O's signature howl. Her voice has always been one of the band's main attractions, and her fluid and concise vocal delivery is perfectly aligned with the electro-rock they are successfully attempting here. "Heads Will Roll" is a sure winner in this regard, its guitar tremolos and accompanying synthesizers forming an enjoyable fusion of post-punk and electronic pop that marks new territory for the band. It's Blitz! has tracks like "Heads Will Roll" and "Zero" that are fantastic additions to their growing resume, which should see some interesting turns over the next few years. The trio has clearly established themselves as a band with few limits, and their next full-length will likely pack the same sort of dramatic punch or interesting stylistic development. As far as It's Blitz! goes, this one is clearly a winner from the bursts of anthemic energy like "Zero" to glittering ballads like "Hysteric" and "Little Shadow", both of which cap off a satisfying album in grand style.
Yeah Yeah Yeahs – Heads Will Roll

[audio:http://mineorecords.com/mp3/yyys-hea.mp3]
——————————————————————————————————————————————-
29. The Clientele – Bonfires on the Heath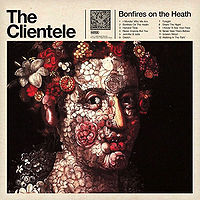 The Clientele's fifth album, Bonfires on the Heath, is another installment to a very cohesive career. The London-based group has stuck with their autumnal and quaint form of psychedelic-pop since their debut full-length in 2003; they know what works and see little reason to alter it. Each album has boasted excellent songwriting though, and the fact that it seems to improve with each successive release is the cause for The Clientele's recent surge in popularity. Well, that and the release of Bonfires on the Heath. The stylistic differences are sparse apart from the addition of Mel Draisey's backing vocals and a larger emphasis on traditional folk music, and those accustomed to their orchestral-laden glimpses of serene psychedelic pop will not be disappointed. Bonfires on the Heath does stand alone in its overall consistency though. While Strange Geometry and God Save the Clientele had some fantastic tracks, but both albums lagged a bit when nearing its end. Bonfires on the Heath is a fully enjoyable experience for start to finish, suggesting the group may have just began to reach their peak. The primary reason for this is the emotional variation accomplished here. Their heavy reverb effects, hushed vocals, and slow-moving orchestral content sound melancholic by nature, so their ability to make tracks like "Jennifer and Julia" sound uplifting with joyous string accompaniments and choir boy-like vocal cues is part of a series of strengths that continue to grow for the band. Alasdair MacLean's vocals over the brass in "Jennifer and Julia" or the beautiful trickle of acoustic guitars in the sweepingly romantic "I Know I Will See Your Face" remind any listener that The Clientele are capable of some majestically beautiful stuff. Bonfires on the Heath just happens to have plenty of those moments.
The Clientele – Jennifer and Julia
[audio:http://mineorecords.com/mp3/client-jen.mp3]
The Clientele – I Know I Will See Your Face
[audio:http://mineorecords.com/mp3/client-ikn.mp3]
READ MORE ABOUT: GOD SAVE THE CLIENTELE>>>
——————————————————————————————————————————————-
28. Phoenix – Wolfgang Amadeus Phoenix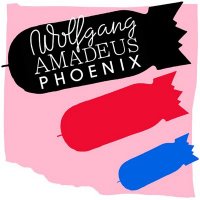 2009 was the year of Phoenix's imminent breakthrough, something that most fans foresaw since the release of It's Never Been Like That in 2006. Their concise and tightly constructed style of art-rock seemed bound to run into success sooner or later, most probably in the form of a few successful singles.  "1901" is indeed one of the best songs of the year, and this along with tracks like "Lisztomania" and "Lasso" has brought enormous success to the French rockers. It seems as if practically every song on Wolfgang Amadeus Phoenix has been used to some degree in popular media, whether in a commercial on ABC or a highlight clip on ESPN. This is a sign of some pretty accessible and universally likable material, which is the type of music Phoenix have always put out. It's Never Been Like That did so and Wolfgang Amadeus Phoenix is pretty similar to its predecessor, the only difference being that the more recent is responsible of the biggest singles of its release year. "1901" shows a perfect mix of synthesizers and guitars; its success is almost entirely dependent on its variation, which touts a welcoming demeanor that excludes no fan of pop music. "Lasso" is more in the vein of strict guitar-pop that dominated much of It's Never Been Like That. Wolfgang Amadeus Phoenix sees an increase in electronics and complementary synths, but the band's guitar-based pop dynamics are still the charging force alongside Thomas Mars' chirpy vocals. Occasional exceptions like the disco-tinged "Fences" are pulled off very well though, and hopefully their future albums will feature more variation like this. Wolfgang Amadeus Phoenix is not going to start a stylistic revolution, but it is definitely one of the most accessibly enjoyable albums of the year. It is easy to see why advertising agencies are so in love with Phoenix at the moment.
——————————————————————————————————————————————-
27. Julian Casablancas – Phrazes for the Young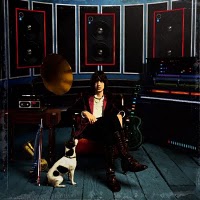 To be young and responsible for The Strokes, a band whose positive legacy already seems durable, leaves plenty of room for contemplation and experimentation. Even if it was shorter than most expected, Julian Casablancas' rise to the top with The Strokes' genius debut . It was not exactly a fall, but more of a placid status that saw little development from a band that showed so much promise. Now that the group seems to be on a hiatus of sorts, the members have spread out to separate solo projects. Julian Casablancas and Albert Hammond, Jr. have budding solo careers, while Fabrizio Moretti is one-third of Little Joy. It is hardly surprising that Casablancas' solo forays are the most energetic of the three, particularly considering his excitable stage presence and vocal delivery was always a noteworthy aspect of The Strokes. His long-awaited solo debut, Phrazes for the Young, finds the former frontman experimenting with a variety of styles. While not exactly the cohesive release of the year, seeing a talented songwriter like Casablancas release something like this is very encouraging. There is a lot of imagination here and a lot of the tracks are very well done, particularly "11th Dimension", which is easily one of the catchiest pop songs of the year. We all should have expected synthesized power chords and sparkling guitars from Casablancas for his first single, as both relevancy and instantaneous appeal are what escalated The Strokes to eternal decade-laden fame. This one plays it safe with delightful electro-pop, and while other more experimental attempts like the playful blue-eyed soul of "4 Chords of the Apocalypse" or twangy, yuppie-fearing folk of "Ludlow St." do not reach similar heights they have various degrees of captivation that are always worthwhile and slightly infectious at the very least. Phrazes for the Young is not the follow-up masterpiece to Is This It that we have all been waiting for, but it is the closest Casablancas has come so far.
Julian Casablancas – 11th Dimension

[audio:http://mineorecords.com/mp3/jcas-11t.mp3]
Julian Casablancas – Ludlow St.

[audio:http://mineorecords.com/mp3/jcas-lud.mp3]
——————————————————————————————————————————————-
26. Marissa Nadler – Little Hells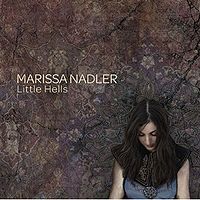 Unanimous association with tranquility can be a turn-off for some, as they may perceive such a style to lack the vigor necessary to result in something memorable. But as Marissa Nadler has proven with her past three albums, haunting serenity can be one of the most powerful forces at work. This appears to be especially the case in folk music, where minimal instrumentation is often prevalent and effective lyrical imagery is vital toward success. On her fourth and finest album, Little Hells, Nadler's arrangements are not bare by any stretch of the imagination with tinges of throwback synthesizers, distorted bass, and chilling organs. However, they do attain a quality that never allows her works to be overwhelming or stylistically desperate. In addition to her majestic songwriting, it can be traced to one thing: Nadler's uniquely empowering voice. She is able to instill beauty, temptation, and pensive melancholy through a voice that sits somewhere between that of an airy ghost and an undeniably beseeching angel. In other words, it sounds like it is not quite from this earth. The ghostly "Rosary", in particular, involves a very reverb-heavy slide guitar cloaked under a vocal melody that complements the instrumentation and choice of reverb beautifully. Although it is one of the album's more subdued and less demanding tracks, it provides as one of the greatest examples of Nadler's subtle elegance. "Mary Comes Alive" is distantly reminiscent of classic Portishead with a ghostly female voice crooning over a repetitively bustling guitar progression, thick bass drums, and a synth line that first appears sporadically before it emerges as a central point of the song. Here, Nadler sounds like she is on the verge of tears, which is effectively appropriate considering the tone of her lyrical delivery. And even on more expansive tracks like "Mistress" and "River of Dirt", where her first accompanying "full band" shows off their powerful effect – Nadler's beautiful subtleties resonate very powerfully. Though Little Hells is an effort that continues utilizing the aspects that made Nadler's previous releases so memorable, both solid songwriting and the addition of a backing band makes Nadler's fourth album a release of pure beauty.
Marissa Nadler – Mary Comes Alive

[audio:http://mineorecords.com/mp3/mnadler-mar.mp3]
——————————————————————————————————————————————-
25. Cymbals Eat Guitars – Why There Are Mountains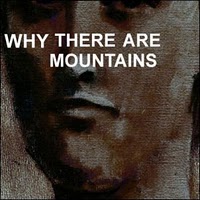 All bands have to start somewhere, and for Cymbals Eat Guitars it was as a high school band that dabbled mostly in Weezer covers (from their first two albums, fortunately). Listening to the music of Cymbals Eat Guitars in their current state though, Weezer is practically the farthest thing away from them in the indie-rock stratosphere. Though Cymbals Eat Guitars may immediately come across as a group whose intensity relays Modest Mouse's early classics like The Lonesome Crowded West or The Wrens' Secaucus, their overall sound actually appears to be more indebted to a wider variety of successful indie-rock trends of the past several years. One of the centerpieces on their debut, Why There Are Mountains, shows this better than anything. A flurry of guitars and frontman Joseph D'Agostino's yelp-ish croon take charge during the intro of "And the Hazy Sea" as a singularly possessive guitar progression serves as an abrupt bridge between the song's true introduction. "Do you know how many cities have been built?" D'Agostino asks. He is followed immediately by some brilliant songwriting that remains both unpredictable and convincingly effective, featuring both stark smatterings of keys and explosive arrays of guitars. His vocal delivery often adjusts accordingly, especially during the song's fiery chorus. That part in particular remains reminiscent of Modest Mouse, but the song's structural genius and melodic excellence appears more indicative of an idolized act in the Wrens. "Indiana" is just as effective, with the most notable aspect being the mixture of keys and horns that cleverly fuse together to create something that is wholesomely infectious. In addition to the dramatically effective accompaniment of strings in "Cold Spring" and the guitar feedback-led allure of "What Dogs See", it sees Cymbals Eat Guitars at their most subdued. This takes nothing away from the overall quality though, as it sits equally alongside infectiously vigorous greats like "Indiana" and the brisk "Wind Phoenix", the latter of which sees an amiably successful mixture of keys and guitars show how Cymbals Eat Guitars can maintain their accessibility while still being bold and unpredictable. Much of Why There Are Mountains loudly speaks similar sentiments of ingenuity.
Cymbals Eat Guitars – And the Hazy Sea

[audio:http://mineorecords.com/mp3/cegui-and.mp3]
——————————————————————————————————————————————-
24. JJ – JJ N° 2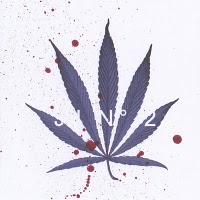 One aspect that artists on Sincerely Yours seem to share is a vibe that is distinctively reminiscent of summer. The Tough Alliance's infusion of reggae into electronica on tracks like "Looking for Gold" or Air France's sampling of ocean waves and childish laughter over spright synths certainly attributes to this, but both artists' sense of capriciousness within an accessible and prominently innovative style is more responsible for this enjoyable vibe. JJ unsurprisingly captures similar sentiments, leaving little room for balladry or rockers with a presentation that sits in between the throwback pop of Sally Shapiro and the contemporary electronica of artists like Air France or The Tough Alliance. JJ's new album, JJ N° 2, also explores territory that shows an appreciation for world music, evident in the African percussion in the aptly titled "From Africa to Málaga"or the twinkling allure of Afro-pop inspired vocal minimalism over the fluttering acoustics and keys in "My Love". The expansion of horizons is one reason to enjoy JJ N° 2, but its primary allure is in the cumulative stylistic brilliance presented on the album. The vocals are almost always present, more reminiscent of throwback electronic-pop than sample-based pop experimentation. Here, though, it works wonderfully with female vocals that are lush enough to echo the Cocteau Twins but ardent enough to resonate within fans of Sally Shapiro or even ABBA. When one combines the lush but ardent vocal performances of JJ with each and every song's grace and beauty, it results in one of the most accomplished electronic releases of the year. The only issue is that its 27-minute run time makes JJ N° 2 seem too short, even though the nine tracks pack enough punch to keep listeners captivated for quite awhile. The elusive JJ shows enough throughout the album to warrant the acclaim though. Few electronic debuts this year have had a reception as positive as JJ N° 2.
JJ – Things Will Never Be the Same Again

[audio:http://mineorecords.com/mp3/jj-thi.mp3]
——————————————————————————————————————————————-
23. Ramona Falls – Intuit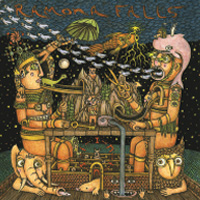 Menomena frontman Brent Knopf admits that he initially kept his stronger material saved for the Portland-based indie-rock trio as opposed to his solo project Ramona Falls, primarily because he believes in the power of collaboration. It is understandable, but if you can write songs like Knopf then why rely on it? Like his initial work, Ramona Falls' Intuit reveals a sophisticated vein of Knopf's own pop songwriting that is enriched by everything from delicate piano progressions to the screeching of synchronized samples. He remains a pop songwriter at heart, but his interweaving and acoustical and electronic components are a gift for all listeners, especially those that are already Menomena fans. The songs on Intuit do not sound like DIY efforts, but Knopf's ability to turn even the simplest of ideas into something extraordinarily grandiose is on full display. "I Say Fever" is not quite minimalistic, but its evolution from a bluesy guitar progression into an epic with roaring guitars and squealing brass is boisterously impressive. Rarely has the birthing of stylistic fusions been so enjoyable. With a croon that possesses the same nasally excellence and sincerity of a Michael Stipe sound-alike, Knopf also delivers a countless number of hooks in tracks like "Melectric" and the astonishing "Russia". The constant use of keys makes this comparison even more apt, as the warble of acoustics and keys in the opening "Melectric" paves the way for brilliant bursts in rhythmic and vocal content that are quite reminiscent of similarly influenced '80s alternative-pop acts, even recalling Celtic folk in the process. "Russia" may be the best thing he has written, featuring musical snippets more abundantly than a conventional structure. They all combine to form something beautiful though, complete with string arrangements and revolutionary percussion. To say the least, it is the most epic three-minute song you are bound to hear. Knopf's talent is extremely evident throughout Intuit but one must not forget how important his gifted support system and multifarious focus was toward this outstanding album's final result.
——————————————————————————————————————————————-
22. Röyksopp – Junior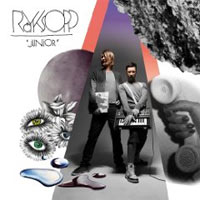 Taking another four years between the release of new albums, Röyksopp have infused an impressive introspective within the material on their third album, Junior. Although much of the material will prove readily accessible to those that have never heard of the duo before, those considerably familiar with Melody A.M. and The Understanding will likely discover a sense of satisfaction that exceeds the initial listens of Röyksopp's first two albums. The reason for this lies in Röyksopp's gathered experience, which has consequently allowed them to fuse the stylistic successes of both albums together. Many longtime fans will hold "Vision One" in very high regard, as it practically epitomizes the duo's growth in the last several years. What begins as a serene trickle of high-pitched keys eventually transitions into a dance-charged series of flexible synths, complemented by the enchanting vocals of Anneli Drecker. At this point, both phases of Röyksopp are present in their execution of vocal-led dance and synthesized experimentation. The vocal harmonies are conventional and accessible, with the plethora of accompanying synths and percussion changing virtuously in unpredictable form. Contrary to the sunny-day escapades of "Happy Up Here" or the effervescent sci-fi musings of "The Girl and the Robot", "You Don't Have a Clue" succeeds with tonal resurgences that are haunting, exotic, and delicately interwoven. Anneli Drecker once again shows why Röyksopp keep bringing her back with a phenomenal vocal performance. Appropriate for a rainy day, the mixture of trickling keys, operatic backing vocals, and the somber strings that conclude them all craft an elegant composition with no rival on the album in terms of sheer melodic presence.  Great cameos that include Robyn, Lykke Li, and Fever Ray's Karin Dreijer Andersson are a few reasons for the success and variation on the album, but Junior succeeds immensely primarily due to Röyksopp's undeniable growth as songwriters. They have always had sharp production, but the cohesive stylistic direction that Junior has taken results in it being one of the most memorable electronic releases of the year.
Röyksopp – You Don't Have a Clue

[audio:http://mineorecords.com/mp3/rsopp-you.mp3]
Röyksopp – The Girl and the Robot

[audio:http://mineorecords.com/mp3/rsopp-gir.mp3]
——————————————————————————————————————————————-
21. Washed Out – Life of Leisure / High Times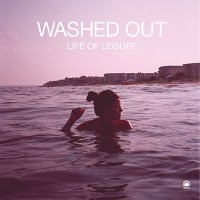 If stoner-rock is defined by slowly presented guitar riffs grounded in heavy doses of reverb and downtuned effects, then where does electronic music with a similar aim sit? The early works of Air, Massive Attack, and Boards of Canada – with their serenely intoxicating fusion of sweeping orchestras and placid synthesizers alongside other genres like hip-hop and trance – were among the first in a movement that now includes Caribou, Neon Indian, Chromatics, and Junior Boys. What many have  been previously classified as "trip-hop", "chillout music", or IDM have all had a hand in crafting a sub-genre that now, within the realm of independent music, has become one of the most thriving scenes in the world. As the main project of recent USC grad Ernest Greene, Washed Out is the latest in this line of artists, now often referred to as "chillwave" artists. Life of Leisure, Washed Out's debut EP, was released earlier this year alongside a cassette-only EP, High Times. The latter, which only saw 200 copies, shows Greene's massive scope of creativity quite well and is wholesomely recommended. Tracks like "Luck" resemble the respectable works of DJ Shadow with their genius use of sampling, accompanying synths, and hip-hop influences. The sputtering of the keys and inconsistent percussive ferocity paints an imperfect picture for this and the funk-influenced "You Will Be Sad" (which mixes brass samples and rhythm sections wonderfully), but each one always resonates with extreme success by its end. "You Will Be Sad" in particular has a beautiful interlude at its conclusion, featuring nothing more than an organ and bass line that comparatively gives the preceding stampede of brass and percussion even more prominence. "Belong" showcases Greene's pop skills to the best extent, mixing an Afro-pop beat with the brooding electronics of '80s artists like Orchestral Maneuvers in the Dark or The Human League. Just don't be startled by the chills up your spine when the strings hit during the last minute with Greene's soaring voice. Other efforts like "Phone Call" show more of a likeness to traditional trance and minimalism in its continuous repetition and supplementation, bearing more resemblance to than fellow pop-minded electronic artists. What these efforts cumulatively show us is the incredible range of diversity Greene has in the field of electronica, whether one is more willed to call it "chill-out music", "psychedelic-electro", or a new concoction altogether. This range has already led to plenty of acclaim, so all we have left to wait for is the landmark release that will propel Greene to the top.
Washed Out – Feel It All Around
[audio:http://mineorecords.com/mp3/wout-fee.mp3]