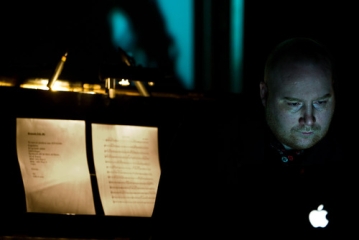 The subjectivity of audible beauty creates no room for uniform mastery. As styles of music have fluxed in popularity over the past several centuries, the presence of classical music has endured for several reasons. The technical achievements it marked in musical composition is perhaps the most immediate influence, as are the great minds from Beethoven to Liszt that have come to assign standards to the concept of musicianship and its occupational role. Beyond the complexities of theory that require great practice to master, one of classical music's most important influences is severely overlooked. This type of influence very rarely is reliant on practice and dedication, more often serving as a product of the naturally gifted. There are exceptions to this God-given ability of course, but these displays are more often than not a simple derivation of past success accomplished by another individual. This influence I refer to is more difficult to accomplish than it appears in words, as the audible expression of human emotion relies very little on the literal words that critics attempt to substitute for music, which speaks to music's powerful decree without verbal force.
The greatest of composers have become almost like jazz standards in regard to society's perception of them, rendering it both a necessity and relevant source of context toward the study and enjoyment of music. The classical movements introduced the broadest array of instruments that could express universally human emotions. For the first time, luxury and lavishness in a connected society provided lauded musicians the circumstances for acoustically appropriate halls and top-notch accompanists, which with this stylistic revolution, brilliant minds, and public encouragement created a new standard for not just classical music, but also the subsequent followers that continue to show reverence for these musicians hundreds of years after their deaths.
It is at least fortunate that this movement took place before the industrial age, which gave rise to an emphasis on royalties and commercialism in regard to one's work. While the classical age was far from moral perfection in terms of monetary pursuit within music, its actual effect on music was obsolete or minimal. Now, as we see music created with the intent of coinciding with other radio-friendly contemporaries, there is more of an emphasis of "fitting in" to safely achieve a monetary route, rather than to create music for the purpose of emotional expression and the attainment of technical/melodic achievement. For the latter of the two, a monetary route is a frequent aim as well, but its interference within the music is silent. The interference of commercial-driven ambition within today's music is often so loud to the point of intolerable discordance.
The negative reputation of genres within the "post-classical" or "neo-classical" tag is based on general experience. The movement has housed many artists that produce, to put it simply, boring music. Overly reliant on over-repetition or some pretentious concept devoid of any melodic or technical achievement, they often cause us to overlook innovators in the field like Jóhann Jóhannsson. Considering his broad work in films, plays, and documentaries, his work may not be all that foreign to you. In a rare and unique twist for "post-classical", Jóhannsson's style is quite distinctive. Relying more on pure songwriting and delicately arranged production than gimmick-y motives, his songs are great examples of proper anticipatory build-ups. Apart from beautifully depicting the theme or emotion it sets out to (often illustrated in its title), Jóhannsson manages to interweave hooks that are as memorable as any radio-friendly pop song. The difference here is that the intricacies of both the structural transitions and technical variation are far greater than conventional pop music, remaining structurally unpredictable yet melodically cohesive like popular predecessors in classical music.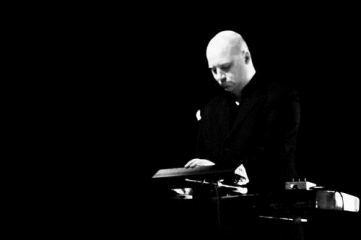 Jóhannsson's music presents a wonderfully dizzying array of emotions, from the abrupt jolts of exhilarating curiosity in "Theme" to the ghostly choir in "Dying City", which would fit resoundingly well in any post-apocalyptic film. The contrast between these two songs is indicative of Jóhannsson's immense talent, as both succeed immensely in tremendously different realms – the former in a lighter and more triumphant open field, with the latter in a somber and enjoyably terrifying restraint.
A track like "The Flat" shows arguably the best ability of the Icelandic native, being that of flawless emotional transitioning. This one begins with an unsettling whirring of effects, with sparse fragments of vocal and machine samples to create the eerie atmosphere. But as Jóhannsson masterfully work in each additional element, the track unfolds into a pinnacle of beauty. A frail touch of reflective keys find accompaniment in the warm caressing tone of violins. Are those crickets in the background? I'm picturing a sunset over a calm lake in the middle of the woods. Efforts like "The Flat" – which are journeys in themselves – make mental images like these remarkably clear. They resemble the adventurous tone of recent Scott Walker material, where the artist expects a literal gut reaction from the listener. Jóhannsson's music makes a vivid impression on your ears and eyes; his music is so scenic that it transcends the limits of post-classical music and finds temporary vacancies in other genres, from soothing electronica to uneasy drone, and in return the viewer is rewarded with a subtly expansive array of styles and emotions.
With a musical arsenal that is somewhat restrained by conventional classic tendencies, Jóhannsson produces some of the most beautiful instrumental music I have ever heard. As his work is so vast and there is no consummate compilation, I suggest that you start out with And in the Endless Pause There Came the Sound of Bees. Released in 2009, it his most recent album and – at least in my opinion – the best. Samples from the tracks I mentioned are below, as I feel these provide a decent enough example of Jóhannsson's wide-ranging talent. To fully express his achievements through three tracks is impossible, so feel encouraged to jump right in after getting your feet wet with these samples. Jóhannsson continues the tradition of classical music's forefathers while infusing a touch of modernity by capitalizing on his resources, which aids him in producing an awe-inspiring array of audible emotions with authenticity and care.
RIYL: Max Richter, Peter Broderick, Ólafur Arnalds, Rafael Anton Irisarri, Library Tapes, Philip Glass, World's End Girlfriend, Hauschka, Stars of the Lid, Eluvium, Nico Muhly, John Cage, Steve Reich, Deaf Center
——————————————————————————————
——————————————————————————————
——————————————————————————————
Jóhann Jóhannsson – Dying City

[audio:http://mineorecords.com/mp3/johan-dyi.mp3]
——————————————————————————————