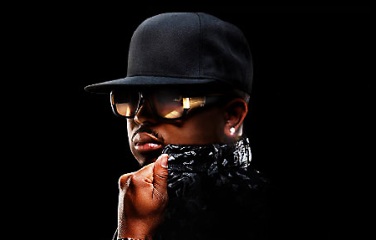 by Mike Mineo
Rather than catering exclusively to an audience satisfied with every corporate pretty face in R&B and generic statement on urban culture, Terius Youngdell Nash provides hope for the genre's future in ways that few can compare. The culture presented by some artists today is neither enriching nor expository, often appearing as a mere excuse to achieve reputational success through a "shock factor" of criminal or sexually deviant acts that rely on half-assed sympathy to appear convincing and suave. The amount of actual, genuine emotion in these efforts are minimal, and often the aim is to create a radio-friendly beat as opposed to making an artistic statement. There is nothing wrong with catchy songs devoid of artistic presence, as demanding thought is not a necessity in quality music, but when these artists make millions over a decade because of clever collaborators and resoundingly ineffectual "culture" conversations, artists like Nash look like the least desperate and most artistically successful songwriters on the planet. Considering his talents as a songwriter and performer, perhaps these corporate vehicles will at least provide exposure to the artists that truly deserve it.
While Nash is responsible for the production and songwriting for many of these vehicles – like Justin Bieber, Rihanna, and Cassie – his own ideology as an artist is in stark contrast to such clients. Unlike the releases of those artists, which sound more like a well-polished collection of collaborations than a full-length album, Nash's own music possesses artistic presence and thematic focus, characteristics which have unfortunately evaded mainstream R&B in general the past decade or so. And oh yeah, Nash's artistic integrity does not subtract from his radio-bound infectiousness one bit. His moniker The-Dream, which represents his solo career (although with steady work from Tricky and Los Da Mystro), has sold millions of records between his first two albums, Love/Hate in 2007 and Love vs. Money in 2009. Both have peaked in the top 5 in the U.S. R&B Charts, so anonymity is certainly not a factor for The-Dream even if he has yet to become a household name like Kanye, who is at least comparable in his own artistic integrity and abundance of production credits. Though, if Nash was an attention whore like Kanye I would expect the sales to be similar or greater for The-Dream.
For his third album Love King, Nash had anticipated its huge marketing potential months before its release. The album's debut single of the same name is easily one of the best tracks of the year, and its premiere in mid-February certainly did not hurt the album's hype after Nash's big and busy year in 2009. The opening is exhilarating when one has the rest of the song in context, as spelling out the song's title before the trademark high-pitched synths and impeccable delivery presents itself like a calming before a storm, like a chant of sorts to gradually introduce one hell of a dance. "Does she like this song mine, mmm I doubt it," he sings, referencing the multitude of women in his life, from those "smart types" to just "the ones on my Sprint and AT&T". The song is undeniably catchy and the lyrics are constantly amusing without being vicious or profane, creating what is surely to be one of the most-played songs of the year on the radio. Los Da Mystro's knack for percussive brilliance is in full form this track, and over such flawlessly layered synths the music is unbeatable. Try to listen to this and resist having it stuck in your head a few hours later. Hah.
The next effort, "Make Up Bag", is a cohesive change of pace from the irresistible first single. Instead of being a glorified anthem, this is slightly more somber in its approach. A few words: "If you ever make your girlfriend mad, don't let your good girl go bad. Drop five stacks on the make-up bag." Simple enough, sure, but it is the delivery that truly makes this song great. A minimalist click-clacking of percussion stumbles over a sporadic bass burst and wavering synth, so the stars here are Nash and guest T.I., who delivers a fun radio-edited verse before Nash delivers the final chorus. The lyrical tone of these two tracks present a generally superficial approach to relationships, which is to expected. But unlike other artists, Nash is more analytical of this approach rather than conforming to it and encouraging it. There are moments of sweeping balladry, particular on the bonus track "Priceless", which is better than a handful of tracks on the actual album. The six-minute gem consisting of twinkling synths, pop-grounded melodic sentiments, and brilliant structural exposition is one of the most breathtaking efforts from Nash yet. And although it will never see the light of day on radio unless they unjustly made a radio edit, I encourage everyone to buy the deluxe version (with five new tracks, including this one) so they can be treated to this beautiful song.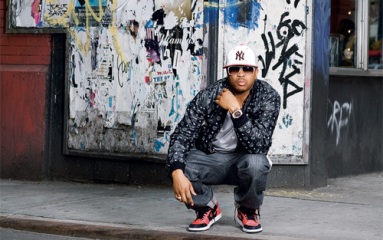 If there was a true counterpart to "Love King", it would be the irresistible "F.I.L.A." When he sings "you should see shorty from the back, ain't never seen a girl like that," as the main brass loop increases in volume and intensity, the feeling of seeing someone special and unattainable for the first time is fully realized. "I bought a house, a lot of furniture, he just playin' with it, but I ain't frontin' ya," he continues, presenting a purely romantic angle as opposed to the tush-based fantasies. Both are valid sources of judgment for any person, but upon further contemplation of superficial components Nash often resorts to emotions that are neither overly explicit nor romantically desperate/corny, finding rare ground for a contemporary R&B in both his genuine emotional emission and top-tier songwriting. The quality and songwriting is to be expected from anyone familiar with The-Dream's past releases or collaborative work, but Love King is somewhat surprising in how honest it is. In a genre guided mainly by radio-bound sentiments, this is a considerable risk. Thankfully, Nash is an actual artist who would rather take a risk and miss rather than forever be grouped in with the corporate vehicles he sometimes produces.
The only clunkers on this otherwise outstanding album are "Panties to the Side" and "Florida University", both songs that appear not to be taken seriously by Nash. I doubt he expects audiences to take it seriously either. "Panties to the Side" would have been better if he pitched it to Ciara with its electro-pop thump and a chorus that sounds more Backstreet Boys than Terius Youngdell Nash. It is just very uncharacteristic, even if it is at least more melodically competent and lyrically focused than the forced "Florida University", which just seems like an excuse to say "F-U" over and over again with a backdrop of generic arpeggiated synths. It makes it worse that a b-side, "Priceless", would have been a significantly better closer. The score of this album would be raised a bit if "Priceless" took the spot of "Florida University", but my acclaim on the normal 12-track release is decreased somewhat due to this out-of-place clunker. "Panties to the Side" at least elaborates on The-Dream's realistic handling with fame when one does not coincide with the stereotypes of a star. "If you get tired of fakin' it, call me," could be referencing his production work with many artists, or it could simply serve as the constant metaphorical comparison between the music industry and relationships, which in their unpredictability can create both magic and heartbreak. Whatever it may be, it is inarguable that The-Dream's lyrics are witty enough to warrant plenty of enjoyable discussion regarding the human condition.
In addition to its head-scratching placement on the album, another reason why "Florida University" seems so out of place is the show of desperation; irritating lyrical quips like the nasally "baby!" repetition to close the album do not help, and neither do the forced arpeggios or occasional acoustic interludes. "Priceless" dazzles with sentiments like "No she ain't a R&B singer, no she don't need ten karats on her finger" and would have served thematically better considering "Florida University" happens to follow "Turnt Out" and "February Love", both of which offer respective stylings of soul and synth-pop with a romantic emphasis. "I would love to be love's neighbor," he declares on the elegant "February Love", which is not breathtaking initially but essential in its thematic placement and masterful percussive-based outro. The sudden emergence of "Florida University" just seems like bad planning, especially when b-sides like "Priceless" or "Sorry" would have been better choices. It has no replay value whatsoever and feels out of place on the album, appearing more like a tribute he wrote years earlier and just decided to throw in there.
"Turnt Out" could have easily been a disaster, as its reliance on the use of falsetto is considerable. The occasional change to normative vocals provides a nice change of pace. Best of all, the chorus – with its smooth sax and concluding flash of those aforementioned high-pitched synths – provides a stellar tone for a leisurely enjoyable song, one that will surprise me if it does not become a summer staple. It is immediately accessible and is easily the most laid-back effort on the album. Quite the opposite in terms of relaxation are "Nikki, Pt. 2" and "Abyss", the latter of which is one of The-Dream's lyrically grittiest tracks ever. "Cry 'til you drown your face. Bitch, I could give a damn how harsh this may seem," he states quite aptly. "But I'm here to put your heart in its place, chained up at the bottom of the lake." The instrumentation here is powerful to supplement such emotion, which in its bluntness comes across as genuine because the delivery is clearly not meant to emphasize shock value. Unlike surefire radio hits like "Love King" and "F.I.L.A.", this will never see wide exposure. Consider it a badge of honor; The-Dream is a commendable artist though for making choices like this. You need to listen to the entirety of Love King to truly appreciate the album, which in today's world of popular music is an increasing rarity. As a listener, whether one prefers the album as a whole, just the fun pop songs like "Love King" and "Make Up Bag", or the thought-provoking emotion of "Abyss" and " is entirely up to them. In listening to this as a whole, I remain convinced that any fan of music that gives Love King a chance will – at the very least – appreciate the obvious talent and fearlessness presented here. It should make anyone optimistic about the future of popular music.
8.5/10.0
RIYL: Kanye West, Mos Def, Lupe Fiasco, Pharrell, Kid Cudi, Gucci Mane, B.o.B, Lil' Wayne, T.I., Ludacris, Fabolous, R. Kelly, Nas, The Game, Clipse, Common, J. Holiday, Ryan Leslie, Mario, Usher, T-Pain, Ne-Yo
——————————————————————————————
——————————————————————————————
——————————————————————————————