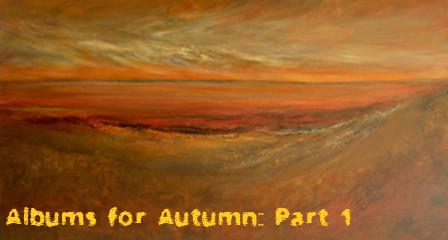 It is mainly a personal thing, but NFL kickoff is when I consider it fall. The official calender date has no relevance to me. There are more autumn MP3 compilations out there than one could count, so I figure that recommending some autumn-suitable albums instead of songs would be more productive. Some will have been heralded, others will be relatively unknown. Some old, some new. Regardless, each is recommended listening in full. Mediafire, Rapidshare, and Google can help you out there, but I also included some tracks below that I feel best represent their respective album's high points. So, enjoy the weekend and impending presence of fall. There is plenty of great music to celebrate its arrival with.
Click here to download this compilation as a streaming playlist.
—————————————————————————————————————————————–
Hall & Oates – Abandoned Luncheonette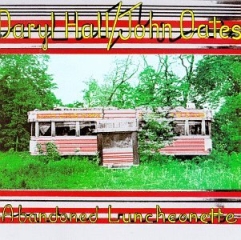 Hall & Oates will forever be ridden in '80s-bound stereotypes, which they were certainly guilty of to some degree. The cheesy hooks and dismal fusions took pace after their masterpiece, Abandoned Luncheonette, which embodies itself as an overwhelming collection of quality soul-pop that – to many – sounds distant to the duo's subsequent material. While "She's Gone" is always included in their Greatest Hits, tracks like "Lady Rain" and "I'm Just a Kid (Don't Make Me Feel Like a Man)" are severely overlooked. Sure, "Lady Rain" might sound a bit out of place i its vintage southern-rock and blues lure, but when Darryl Hall applies his soulful croon over the accentuated and drawn-out guitar twang, the listener embraces a tasteful fusion that, for Hall & Oates, occurred too infrequently after this landmark 1973 release. The power of "Lady Rain" and the breezy, autumn-laced acoustical sensibilities of "Las Vegas Turnaround" and "I'm Just a Kid (Don't Make Me Feel Like a Man)" is hard to overlook when given the chance. Just throw the future failures and aligning stereotypes out the window for a second… Abandoned Luncheonette is one heck of an album.
Hall & Oates – Las Vegas Turnaround
—————————————————————————————————————————————–
Van Morrison – Veedon Fleece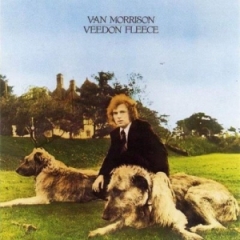 Van Morrison's Veedon Fleece was like the last mile of a triumphant marathon performance. As usual for the Irish legend, he showed no signs of weariness either. After the release of this classic in October of '74, he took a three-year hiatus. Three years today is pretty typical; if a group like Radiohead released an album religiously every three years, no one would complain. But for Van Morrison, who released seven classics in seven years prior to that point,it was the end of one of the most productive creative streaks in 20th century music. Said by many to be the counterpart to his legendary 1968 release, Astral Weeks, Veedon Fleece shows one of his best vocal performances, which resound in an unrestrained and unprecedented artistic delivery completely unique to Morrison. "Cul de Sac" is an amazing example of this. In regard to the album, Bill Janovitz said "one of the least known is one of his best … definitely autumnal in tone," before calling "Cul de Sac" one of his best "gospel-soul-folk tunes." "It still has that bit of melancholy, even though you might not have any idea what he is singing about or even the very words he's singing," he said. "It's all about capturing the vibe, the spirit, the mystic." I could not put it better myself.
Van Morrison – Come Here My Love

—————————————————————————————————————————————–
Neil Young – Harvest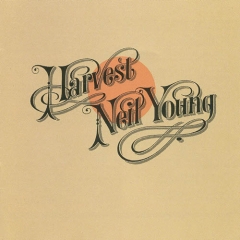 Neil Young's 1972 album, Harvest, is an understandably popular inclusions on lists like these. Sure, the amber-ish album art and title bring to mind a brisk autumn sensation before even playing a track, but once the songs start pouring out we are again reminded of Young's inimitable talent. To be fair, this along with his consistent style allows for most of his albums to be nice autumn list inclusions. Harvest just has the right tinge of thematic relevance to make it work here though. Fitted with an orchestra, the album is lush in presentation but with a quivering emotional charge in songs like "A Man Needs a Maid", which confines misunderstood sentiments in a piano-laden grace before a majestically trill orchestra permits Young to stretch out his coyly invigorating vocals. Most Young albums contain a fine diversity of quality southern-rock and variations of folk, and this one is no different. With "Alabama", a fully-charged effort that could be a "Southern Man"s cousin, we hear his infectious tendencies prevalently with a distorted Southern-cooked guitar and a sprinkle of keys that create a numbingly memorable verse. Ohhh Alabama… this anthemic gem has little to do with fall, but Neil Young is always one of the go-to's on a brisk autumn day.
Neil Young – A Man Needs a Maid
—————————————————————————————————————————————–
Magenta Skycode – IIIII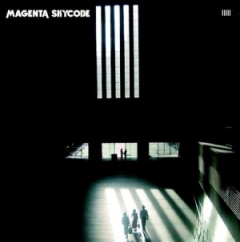 Magenta Skycode's IIIII was my favorite debut album from 2006. The group from Finland stunned me on first listen, with a unique sound that bordered between eerie and mystical. As I wrote when including this as #11 on The Best Albums of 2006, it is ironic that the band has an interest in monochromatic photography, as their music is anything but colorless. In fact, it's incredibly vibrant and colorful, all while maintaining to be serene and enjoyably atmospheric. Sounds like autumn to me. With an assortment of synths and gentle guitars, Magenta Skycode utilize the natural art of clapping as percussion whenever they can. It is in perfect form for IIIII, not being overused or underestimated. "Go Outside Again" is a good example of the execution, being my favorite on the album.The song initially works around a building guitar-led verse, as some beautiful synth complements the surroundings before the ascent into a enigmatically catchy chorus. Magenta Skycode never got the attention they deserved, but they seem to have a new full-length on the way. I imagine a feature in the near future is imminent for that. But in the meantime, enjoy these great sounds from the band's debut, IIIII. In addition to being the most impressive debut of 2006, it is a great album for autumn.
Magenta Skycode – Go Outside Again
—————————————————————————————————————————————–
Twin Shadow – Forget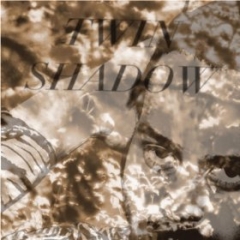 I initially thought Twin Shadow was a prank. I remember someone showed me this, on Hipster Runoff of all places, and you could see with the grainy video quality, '80s jangle-pop in the background, and George Lewis Jr.'s throwback hair-do why I thought it was a spoof. But then the music kept going, and it was obvious that Twin Shadow is not a joke at all. In fact, his album Forget is damn impressive. Lewis shows appreciation for many artists, from Scott Walker and Morrissey to Neu! and Joy Division, but his utterly infectious songs arise from appreciation, not derivation. His original vein of songwriting, sitting somewhere between post-punk and art-rock, perfectly suits his deep and melancholic vocals. Like any album by Joy Division, The Smiths, or Ariel Pink's Haunted Graffiti, Forget is a wonderful album for the autumn because of its delicate pop songwriting. The high-pitched vocals over the echoey keys in "When We're Dancing" brings to mind a hundred or so lost '80s classics simultaneously, with tracks like "Shooting Holes at the Moon" demonstrating a funky sort of electronic/post-rock fusion that is only possible from an artist able to separate himself from today's repetitive trends. The hype for Lewis is just beginning, and I imagine it should increase exponentially this fall. A pretty perfect time considering the vein of music, don't you think? This one would likely not sound out of place on a Halloween mix either.
Twin Shadow – We're Only Dancing
Twin Shadow – Shooting Holes at the Moon