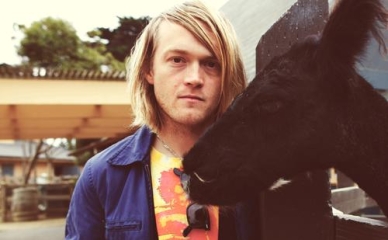 Two Gallants have not been very active since we last checked. An EP, The Scenery of Farewell, and their self-titled album were both released in 2007, and they remain the band's latest material. This is a bit odd considering Adam Haworth Stephens and Tyson Vogel, the two longtime friends that comprise the duo, churned out three albums and two EPs from 2004 to 2007. It also remains unfortunate that, to many, the San Francisco-based indie-rockers remains best known for an incident in October 2006, where a police officer at their show tasered some band members and fans, including a 14-year-old that went into a seizure (a bit excessive?). That stole the show a bit from the duo's music, which has always been a consistently great mixture of folk and blues. As expected from the hybrid, Two Gallants' lyrical ability has always been astute, with topics ranging from racial segregation to political uprisings presented in an accessible and musically relevant manner. The lack of activity is also befuddling because their two most recent releases, The Scenery of Farewell and Two Gallants, were undoubtedly their best.
As it turns out, Two Gallants have actually been busy. Well, at least half of them. Stephens, the duo's lead singer and songwriter, has crafted a noteworthy debut that reminds us of Two Gallants' excellence, along with a higher emphasis on pop hooks, retrospective romanticism, radio-friendly allure. Stephens has a vibrant and emotive voice, complete with the nasally twang that supplies a domineering presence familiar to Two Gallants fans. The music on his debut solo release, We Live on Cliffs, is more subdued and relaxed than his previous work though, which may result in a polarizing reception among fans. The fairly simplistic "Second Mind" is not offensive in any capacity, but feels a bit forced as the album's second entry. Its repetition wears on the listener, with the chorus lacking excitement that other efforts like "Praises in Your Name" and the vaudeville-like "The Cities That You've Burned" present infectiously. "Second Mind" is one of the bounciest, accessible tracks Haworth has written, but it is debatable whether or not that is a good thing. A little bit of a country twang, old-fashioned organs, and a sing-along hook make it one of the more linear efforts on We Live on Cliffs, but it is a good entry point for those familiarizing themselves with Stephens' vocals. He has a crisp-clear delivery much like The Tallest Man on Earth's Kristian Matsson, albeit with more of a nasally snarl and tendency for emotive variation. The storytelling allure is quite comparable between the two, though, even if Matsson's instrumental prowess and intricacies are noticeably more involved.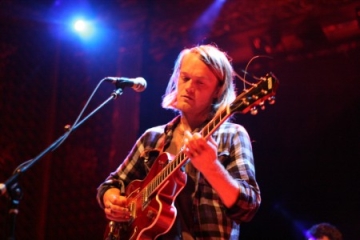 The simple pluck of a guitar in "The Cities That You've Burned" before percussion emerges is just one of many building blocks that make it a memorable track. The blossoming from an acoustical track complemented by light keys into a full-out jam session of is indicative of both Stephens' songwriting at its best and the talents of Grammy Award-winning producer Joe Chiccarelli. Indie-rock fans probably know him best from work with The Shins, Minus the Bear, and My Morning Jacket (Evil Urges), or from recent news that he is working on The Strokes' upcoming fourth album. Those formidable acts are not a far cry from Stephens' aim here, which is to produce an amiable mixture of pop and folk with as little pretension and as much accessibility possible. The lack of ambition on We Live on Cliffs is the only thing preventing him from the ranks of a My Morning Jacket or Minus the Bear. That is not to say it is entirely absent though, as we can see from Two Gallants and several key tracks on We Live on Cliffs that Stephens is certainly not incapable of producing intricately empowering material. Maybe they should pair him with a producer who takes more risks, rather than one who is technically proficient but stylistically lacking.
Another strong effort from the album that shows Stephens' potential in a different light, "Elderwoods", is presented with more vigor, electric guitars and organs leading the way. I would guess Stephens has admiration for the different styles of folk someone like Neil Young is able to masterfully present, as he appears discontent with straying in one vein of folk too long. On the nine tracks here, there a four subdued folk ballads ("Southern Lights" being the best), three electric-oriented like "Elderwoods" that show some fierceness and intensity, and two that stray somewhere in the middle. The highlights on We Live on Cliffs provide plenty of reason to follow Stephens, as this solo debut is one that displays his potential in an enjoyably accessible light. While the Young comparison comes strictly on the basis of attempts at stylistic variation within folk, it is evident that he has the right influences in mind and capacity of talent to go quite far.
RIYL: Two Gallants, Deer Tick, Tallest Man on Earth, The Good Life, Neva Dinova, The Felice Brothers, Okkervil River, Langhorne Slim, Bright Eyes, Son Ambulance, A.A. Bondy, Desaparecidos, Cursive, Port O'Brien, Murder by Death, Ghost Mice, Andrew Jackson Jihad
Adam Haworth Stephens – The Cities That You've Burned
Adam Haworth Stephens – Elderwoods
Adam Haworth Stephens – Praises in Your Name