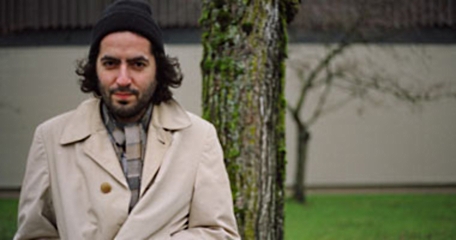 by Mike Mineo
Dan Bejar had to put out his masterpiece sooner or later. The Canadian singer-songwriter has wooed audiences since recording We'll Build Them a Golden Bridge in 1995. That record was the earliest and rawest embodiment of Bejar's self-defined "European Blues", a classification so broad in its meshing of blues, folk, and emotive glam that the only applicable comparison is to the quintessential music chameleon himself, David Bowie. Songwriters like Bowie and Bejar only share sporadic comparisons though. In their primes, both have evolved with each successive release. Sitting idle is not their preference; their only constants appear to be great songwriting and remarkably unique incorporations of lyrics/vocals.
Bejar's ninth LP under the Destroyer moniker, Kaputt, may be his most interesting yet. From spacey electronics to acid-jazz, it features a variety of styles that Bejar has found recent fascination in. Instead of Bowie, names like Bryan Ferry and Gil Evans become relevant. A few efforts – like "Poor in Love" and "Savage Night at the Opera" – are not too surprising even for a diverse songwriter like Bejar. The latter's synth-heavy funk beat is infectious and oddly comparable to the '80s feel of a track like Ariel Pink's "Fright Night (Nevermore)". But the predictable sounds stop there. The tragic yet powerful "Suicide Demo for Kara Walker" brings to mind free-jazz, "Song for America" touches on vintage funk, "Blue Eyes" plays with the good side of soft-rock, and "Chinatown" is a gorgeous meshing of acoustical folk and ambient electronica with some great pairing of brass sections and airy synth effects. Although Bejar has touched on the styles of such efforts before, never has he been able to release something this eclectic with such cohesion. You can expect the funky bass lines and bursts of jazzy brass on most tracks, but their utilization differs frequently to keep things fresh.
Bejar credits names like Roxy Music and Gil Evans as influences to Kaputt, and although this is far from a jazz release it does retain some aspects of the genre that are amiable even to those opposed to it. At its heart though, Kaputt is most fascinated with blue-eyed soul and funk. The addition of saxophones and woodwinds is vital in crafting a wonderfully unique sound, one that benefits from the smoothness of these instruments without sounding anything like Kenny G. Bejar introduced orchestral and electronic aspects to his "European Blues" on 2004's Your Blues, a critically acclaimed effort that advanced Bejar's cult following. He entered a sensitive realm as a result, one where he recognized a potential of electronics to deter to his songwriting's authenticity. Instead, fans were treated to a wonderfully coherent set of songs that touted Bejar's brilliantly idiosyncratic wordplay, evolving arrangements, and nasally yet narrative croon better than ever. Even when undergoing a sonic shift in sound, Bejar showed no sign of struggle. So is it really that surprising that his new album – which features expansive use of acid-jazz and electronic-induced psychedelia – is his most successful yet?
When Bejar starts touring for his new album Kaputt in a few months, I imagine the demand for tickets to be absurd. He is touring with an eight-piece orchestra, and if you heard the album yet then you likely realize the great potential of this. The orchestral elements on Kaputt are creatively methodical; thankfully the actual arrangements lack the discordancy or superfluous nature to sound like some attempt at avant-garde fusion. Instead, they breathe wonderful life into songwriting that is already great to begin with. It contributes to the wide-reaching appeal of Kaputt. Whether your interests lie in infectious folk-pop, spacey electronica, or improvised jazz, there is no getting around the sheer number of quality songs this album has to offer. Bejar's songwriting has reached its full expansion point, perhaps defined best by centerpiece "Suicide Demo for Kara Walker", one of the greatest songs of Bejar's career.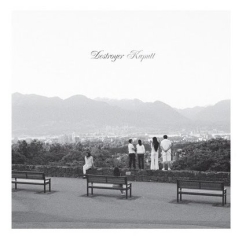 This eight-minute epic begins with a Kraftwerkian sphere of gauzy synth ambiance. This arrangement is intrinsically beautiful even without the subsequent accompaniments, specifically the softened bass and sweepingly melodic woodwind that emerge later. Bejar references Ryuichi Sakamoto's "Merry Christmas Mr. Lawrence" as one of many mumbled influences, and you can hear it in the ambient nature of the track's beginnings. A flute then emits a whimsical sort of suaveness in its arrangement, just like the bass use throughout the album. I rarely hear albums that merge both aspects of acid-jazz and ambient electronica so remarkably with irresistible facets of contemporary folk, even if Bejar's style of it includes funk, blues, and rock as some of many involved peripheral styles. You can tell the flute-led introduction of "Suicide Demo" is merely building up to an even bigger moment, revealed as the emergence of Bejar's voice over a funky-heavy bass line. He carries this segment for several minutes, complemented by Vancouver native Sibel Thrasher on vocals.
Thrasher's vocals are used with excellent proportion on the album; they are never overwhelmingly involved, often subjected to a chorus like in "Blue Eyes" or on orchestral-oriented final refrains on "Suicide Demo" or the infectious "Song for America". The theatrical tone of her voice may have diluted some songs if applied too much, but longtime Destroyer producers David Carswell and John Collins do as fine a job as ever. This extends beyond vocal production and into the brass use (JP Carter on trumpet and Joseph Shabason on saxophone and flute), which if overused or underused could result in unbearable stylistic tenacity. A fine example is in "Suicide Demo", where Thrasher's duet with Bejar makes for a moving finale. The best part of this occurs when their vocals are extinguished in favor of multiple layers of brass. They collide for an exuberantly catchy arrangement. There is no possible way to end this bleakly epic track better; it is in apt example of Bejar's unparalleled songwriting in modern folk-laden fusions.
"Song for America" may initially be disregarded as a simplistic take on retro funk, but listeners with enough patience to reap its rewards will experience possibly the catchiest effort here. The duet in the closing moments – with lines like "winter, spring, summer, and fall, animals crawl towards death's embrace" – aligns exceptionally with both squeals of high-pitched brass and murmurs of lower brass to create one of the album's biggest successes. The primary beat is an extension of the conclusion in "Kaputt", a breezily enjoyable track with some amusing lines as usual. "Wasting your days, chasing some girls alright," Bejar begins over a fluttering acoustical melody reminiscent of polished new-wave, "chasing cocaine through the backrooms of the world all night." As he references Sounds, Smash Hits, Melody Maker, and NME, it almost comes as off a swipe at attention-seeking musicians. With his usual ambiguous lyrical content and nonchalant vocal delivery, interpretation throughout the album is a constant enjoyment.
When the track winds down and he transitions to funk with the "I wrote a song for America" line, both the lyrics and bass line are put on hiatus for "Downtown" before emerging triumphantly again in "Song for America". "Downtown" is not something to discredit either though. It serves as one of Thrasher's best and most prominent performances, and its anthemic zeal is most reminiscent of Bejar's days with The New Pornographers. The only question mark on the album is "Poor in Love", which lacks the fervor and expansiveness of other tracks. It serves instead as a run-of-the-mill Bejar effort dependent on an ascending synth line, repeated and uninteresting phrases, and little more. My complaints of Kaputt stop there though.
By the time you reach "Bay of Pigs", the 11-minute closer, Bejar's preferred style for Kaputt is evident. Funk, soul, and rainy-day smooth jazz are the most topical at hand, but "Bay of Pigs" does not really tackle any of them. This track, which already was released as a version without Thrasher's ending vocals on 2009's Bay of Pigs EP, finds Bejar's fascination with "ambient disco" taking full storm. You can hear this already on some moments in "Chinatown" and "Song for America", but it shows its full embodiment here. There are plenty of references to the starry sky, the diseased lighting of discotheques at night, and watching ships disappear from the pier while you're drunk at 3AM, so the initial late-night feel with twinkling synths and whirring pads is not really surprising. What is, though, is when Bejar allows the track to explode with flurry of glossy synths. "I think about you often, off in the desert, laughing your head off in the forests of the night," he sings here, evoking images that are narratively nonsensical upon first perception but astoundingly suitable in the musical accompaniment. It is a brilliant piece of songwriting even with its ambiguity, just like the majority of tracks on Kaputt. This is easily the first great record of 2011.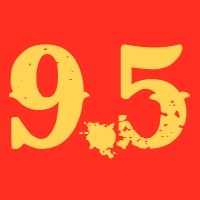 Merge Records / MySpace / BUY