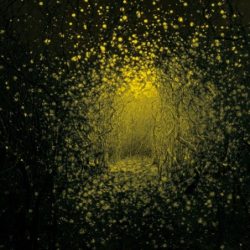 by Mike Mineo
The Antlers' previous release, Hospice (2009: #11), was so emotionally stirring that listeners felt personally close to frontman Peter Silberman, like he was a longtime friend or accomplice. It's easy to account for this attachment, as bands rarely have the ambition to release something as personal as Hospice, a heartbreaking thematic gem that uncovered a narrative about a hospital worker and a terminally ill patient who fall in love. Any band can craft a log-line like that, but to execute it like The Antlers did is a rare achievement. When Silberman explained that much of the narrative was taken from personal accounts, it was hardly surprising. For anyone who lost a loved one or had to see one suffer, the album was surely to hit a nerve. Its realism was spine-chilling, but also grudgingly essential for the successfully accomplished vision. The awe-inspiring details and morbidity was not only part of a self-healing process for Silberman, but also those affected by similar circumstances. It was one of those rare albums that, beyond its melodic competencies, can potentially change one's life perspective.
Since it was easy to hear Silberman's suffering on Hospice, it would be natural to hope that his follow-up would capture the same emotional ferocity of The Antlers' previous, but in a way that minimized his suffering; an album of triumph and prevailing, perhaps? After all, when a songwriter puts it all on the table like Silberman did, it is easy to acknowledge a mutual understanding despite never having met. You want to wish him the best, despite not knowing how literal the lyrics on Hospice were. The Antlers' follow-up, Burst Apart, is more musically expansive and infectious, yet still projects the intensely emotional vision that Hospice did through whispered hymns, majestic centerpieces, and a feeling of bleak recovery. It is once again a lush album – for the most part – but on some tracks pays more attention to the musical development than the lyrical themes, opposite to Hospice. Since that album still echoes with such power on the pathos end, Burst Apart is a breath of fresh air by allowing us to explore The Antlers' musical strengths in greater detail than before. It shows us both their musical and poetic strengths, resulting in their most successfully varied release yet.
On "Every Night My Teeth Are Falling Out", a reference to dreams that arguably symbolize anxieties about others' perception of you, Silberman repeats "tryin', tryin', tryin' get your jaw off the floor." The track gives one of his greatest vocal performances; both times he soulfully repeats the song's title, it paves way for an excellent assortment of shimmering guitars and trickling synths more reminiscent of infectious rock acts like Radiohead. As the anxious theme shows, Burst Apart is once again a release consumed by the tragedies of the human subconscious, but with the alt-rock comparisons come a more approachable and infectious sound. With tracks like this, The Antlers brilliantly tread a line between emotionally overpowering and musically engrossing. They did the same with "Bear" on Hospice, continuing the album's lyrical narrative with an appropriately infectious, radio-ready chorus that aptly and concisely applied the theme. Some efforts on Burst Apart are on the more infectious side, while others take a cerebral and introspective route that Antlers fans are more familiar with.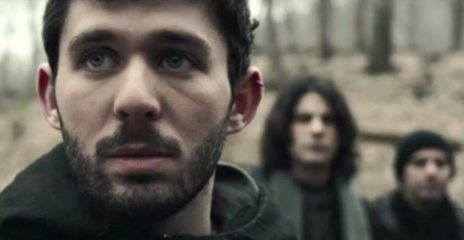 A combo on the album's second half, "Tiptoe" and "Hounds", asserts what The Antlers have proven before: that they don't need any substantive lyrics at all to strike an emotional chord. The former is guided by a soft hymnal lull, as if it were recorded in a haunted 17th century cathedral. The brass that follows then provides a very cinematic feel, actually very akin to the great Ennio Morricone's score on films like Once Upon a Time in America. Silberman's haunting croon continues in the background as the cathedral keys and brass extend, serving as a perfect lead-in to "Hounds". A delicate guitar progression kicks this one off, the hushed stab of an organ enforcing the track's frailty even more. Silberman's voice appears in a heavy reverb, eventually giving way to a falsetto very similar to Wild Beasts. Is Hayden Thorpe on guest vocals? Either way, it simply goes to show how effective collaboration between those two bands would be. We can keep on dreaming about that, but the gorgeous "Hounds" is the closest we can get for now. As the spacey arpeggio brings the track to its closing moments, when a horn erupts with somber triumph, it becomes apparent that "Hounds" is a subtly powerful centerpiece.
Mixed with these more emotional songs are others, that while not packing the ardent punch in the gut of many on Hospice and some here retain the engagingly personal quality – let's call it The Antlers' trademark. "French Exit" is more consumed in the playful, muted guitar-pick melody that makes it the most straightforwardly catchy track on the album. The song is majestically infectious, especially when a shrill organ accompanies the chorus melody two minutes in, even if those looking for the poetic prowess of Hospice will be somewhat disappointed. Burst Apart is a more varied demonstration of The Antlers' strengths though, and songs like "French Exit" and the equally engaging "I Don't Want Love" are bound to reach a wider audience despite not being as depth-defying as an effort like "No Widows" and others on the second half.
But despite these examples, along with those more typical of alternative art-rock – like "Parentheses" (which is a fascinating Radiohead/Wild Beasts hybrid) and "Every Night My Teeth Are Falling Out" – Burst Apart is a release that is consummately satisfying as a follow-up to Hospice. The vision here is in broader scope, focusing on a universally relatable study of worries, anxieties, and defeat than the captivating narrative of Hospice. The gorgeous "No Widows" is the best lyrical description of this. After the absolutely stunning vocal harmonizing that begins at two-and-a-half minutes in comes the constant question of whether to love and lose is better than to not love at all: "If I'm stuck out here alone, if I'm stranded here all year, with just nothing left at home, no widows disappear," Silberman sings. "If the wheels jump off the road, there's no widows left to know, no perfect love to hold, there's no punishment at all." Like Hospice, tackling the question is understandably an endless struggle. The catchier tracks on Burst Apart, like "I Don't Want Love" and "French Exit", dominate the first one-third and are quite enjoyable, but the rest of the album – specifically "No Widows" and "Hounds" – is what again asserts The Antlers' brilliance and artistically overwhelming emotional depth. It's another job well done by the underrated Brooklyn-based trio.
Top Tracks: "No Widows", "Every Night My Teeth Are Falling Out", "Hounds", "Putting the Dog to Sleep"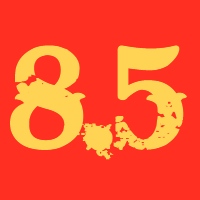 The Antlers – No Widows (live at NPR's SXSW Showcase)
The Antlers – Bear (from Hospice)
Official Site / MySpace / BUY