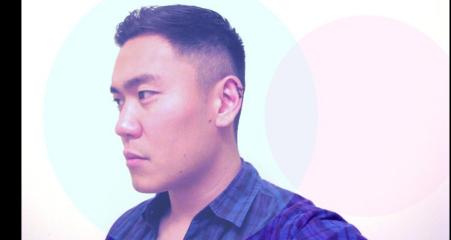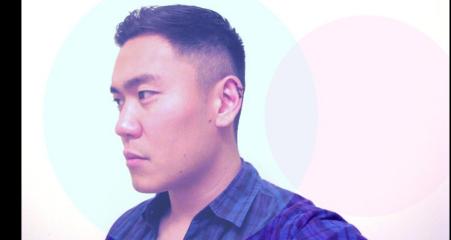 Like perhaps the most famous of surf-rock innovators (Brian Wilson), Arthur C. Imperial does not surf. Rather, the sights and sounds of witnessing the act provide ample room for his musical talents to emerge. The Toronto-based Art Imperial depicts his swirling mixture of surf-rock and alternative aptly on the new Surf Suburban EP; a sky-blue silhouette of a beautiful woman basking in the sun takes up the foreground, backed by an image of the coastline either at sunset or sunrise. The clouds and surf are cast with a neon effect. The sun is low and glows an orange haze. No, it's not the latest chillwave cover, but rather an excellent take on chilled-out surf-rock with doses of contemporary indie-rock, with some aspects of The Walkmen's nasally guitar-led croon sitting alongside the shimmering rock of Surfer Blood, The Morning Benders, and other recent surveyors of surf-rock revivalism with a modern flair. Gracefully, their music is not an ode to primitive surf-rock. Rather, a better reference is to the expansive full-bodied approaches best shown on Beach Boys releases from '65 to '71, on classics like Pet Sounds and Sunflower.
Imperial's vocals sit somewhere between Hamilton Leithauser's nasally ardency and Paul Heaton's youthful vibrato. This establishes an interesting vocal presentation, especially when set under gorgeous instrumentation that recalls the intelligent guitar-pop of Girls' Christopher Owens, who clearly has the same set of influences as Imperial. Like Owens, Imperial's room for growth is foreseeable. Surf Suburban EP, while not a perfect release, is a phenomenal showcase of an artist with natural pop smarts and a wonderful knack for guitar-based melodies. Plus, you can download it for free here. Recorded in his mother's basement, the six-song EP boasts swirling guitar melodies drenched in spongy reverb and long-ranged vocal harmonies that supplement the traditional appeal of Imperial's surf-rock roots.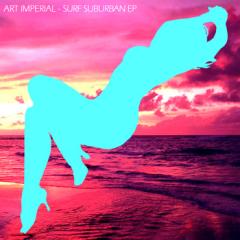 Like many great surf-rock releases, Surf Suburban EP (available for free) shows off a first half of radio-friendly rock gems, with the second attempting more daring approaches veering into the avant-garde. Imperial Art never travels into territory too unknown though, staying true to the shimmering guitar-based formula of wildly accessible gems like "The Inbetweener" and "My Crystal", the former of which excels on every level in unveiling Imperial as a consummate appreciator of surf-rock. Between the sudden yelps of exuberance after each verse and a chorus that features intensified percussion and a devastating key-led hook in its latter half, there are a handful of exceptional moments to be had on "The Inbetweener". I suggest listeners to start here. The first two tracks are pure sunshine and fun, but the third track on Surf Suburban EP where Imperial's innovation and infectious qualities as a songwriter shine most prominently.
"The One You Chose" is a slight departure from the illuminated ardency of the first three efforts, showing a darker and more brooding side that even touches on Smiths-inspired post-punk. A DIY punk element is found in the repeated guitar tremolo, which entrenches itself over Imperial's nonchalant groan. His voice here resembles The Thrills' obvious adoration for Kurt Cobain, who Imperial touts as another huge influence. That particular one is most evident on "The One You Chose", a phenomenal effort that may be the best evidence for the great amount of depth that Imperial appears imminently destined to display. The final 1.5 minutes, particularly the beautifully moody guitar solo, should be the final convincing factor for this. This is clearly just the beginning of a successful career for Imperial. The second half of the EP's level of slight experimentation, also found on the tinges of synth on '80s throwback "Young & Dangerous", shows as much. Imperial's talent is abundantly evident, so it understandably will take him another release or two to truly hone in on the sound that best highlights his talents.
RIYL: The Beach Boys, Brian Wilson, Girls, The Walkmen, Surfer Blood, The Morning Benders, The Housemartins, The Stills, Nirvana, The Smiths, Wavves, Best Coast, The Explorers Club
Art Imperial – The Inbetweener
Art Imperial – The One You Chose