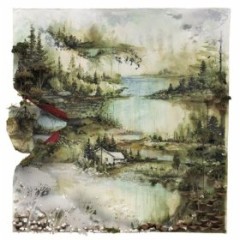 by Jay Mattson
Justin Vernon has his work cut out for him. The incredible For Emma, Forever Ago, released in 2007 under the moniker Bon Iver (one of many winter references), showed what Vernon was capable of; it was full of emotionally jarring, deeply personal, and overtly rustic songs that worked beautifully to convey Vernon's dark sentiments. That debut LP, and the Blood Bank EP released in January 2009, kept Vernon and his touring band busy for a few years before he decided to shelve Bon Iver in October of 2009. Vernon announced that he was taking a break from his Bon Iver alias to focus on other projects, the fruits of which have been extremely sweet (see Volcano Choir, Gayngs, My Beautiful Dark Twisted Fantasy, etc.) Now, Vernon is back with a new Bon Iver record which is, appropriately, self-titled.
Many were concerned that Vernon's other work would cause a dip in quality on his sophomore record. Bon Iver is a tour-de-force that brilliantly showcases how Vernon has effortlessly evolved from his first album. While retaining his musical essence (which is extremely important on a Bon Iver record), Vernon has expanded his instrumental horizons by using a variety of new tools across the album with mostly successful results. Examples include a saxophone on "Minnesota, WI", a subtle electric guitar on "Towers", and the manipulation of downtempo beats on "Michicant". Then, of course, there's "Calgary", Bon Iver's grandest song to date. It borders on rock, but stays restrained throughout. It's one of the most satisfying tracks on Bon Iver, and it shows best how much Vernon has grown as an artist.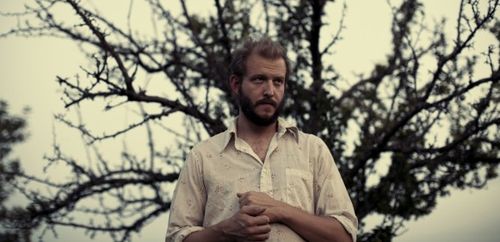 Listening through the album, it's also fun to search for sounds influenced by Vernon's side projects. Volcano Choir's ambient soundscapes are present on "Beth / Rest", a throwback to early 90s soft rock via David Crosby or (shudder) Michael Bolton that actually works. "Perth", the opener, is a perfect example of Gayngs-esque distortions. Even Kanye's influence is heard on "Hinnom, TX", with rapid key tremolos accentuating Vernon's heavily reverbed vocals – which later expand into a TVOTR-like flurry of soulful, brass-accented bliss. Most Bon Iver tracks don't build up so much as they meander through melodies. This is not the case on "Towers", arguably the best track on the album. It's a sweeping, swelling, and emotional jam that's more upbeat than usual.
Bon Iver is a brighter album than For Emma, Forever Ago. The songs reveal a more optimistic Vernon that hasn't necessarily been holed up in a cabin all winter with nothing but trees surrounding him, dwelling on how shitty things have been. This album feels like Vernon's found a greater clarity, a wider perspective more conducive to emotions beyond depression and sadness. Of course, much like For Emma, some tracks like "Holocene" and "Wash." meander a bit too much, but even these efforts provide a calmness that compliments the highs and lows of the standout tracks.
Fans and newcomers alike will be able to appreciate Vernon's prowess as an artist on Bon Iver, a record that has Vernon conveying less anxiety and more optimism.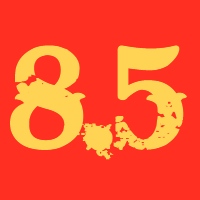 Bon Iver – Calgary (via Ca Va Cool)

Bon Iver – Perth (via Ca Va Cool)
Bon Iver – Beth/Rest (via Ca Va Cool)
Official Site / MySpace / BUY