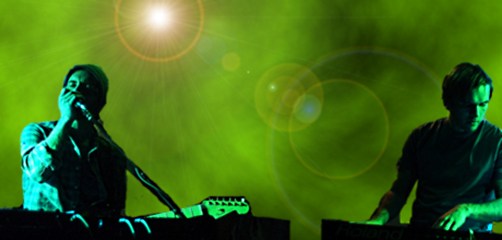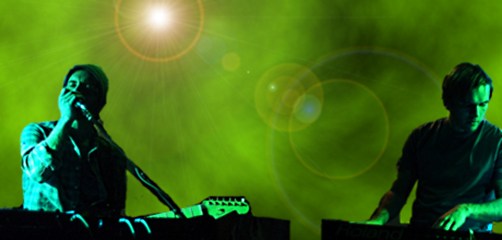 Pittsburgh-based duo Ennui tout the shimmering guitar riffs, glossy reverb, and meekly pastoral vocals of many dream-pop acts, but labeling them singularly as a dream-pop group isn't fully conclusive. Elements of alternative-rock, specifically the ambitious electronic-minded sort that emerged in the late '90s, are as equally prevalent in their music. Some of their efforts, like the Donnie Darko-ready "We Are Young", even touch on a fusion of dance-pop and post-rock that was popular a decade earlier. Alongside a slew of other late '80s/early '90s influences, Ennui sit in the middle of two dream-pop classifications: acts that are led by guitars, and those that focus on more synth-laden soundscapes.
Ennui showcase tendencies of both approaches, whether it be the fluttery guitar-key arpeggio combos in the summery "Coconino" or the darkly ambitious "The Battle I'm In", which instead of rapid note progressions involves gauzy layers of guitars and keys reminiscent of shoegaze. Past dream-pop artists share the same dreamy sentiments that help distinguish the style, but the subtleties inherent in differing modes of production – like the contrast between Mazzy Star's acoustical drive and Cocteau Twins' electric flurry – help show the diversity among peers, a primary reason why dream-pop has seen overwhelming success the past few years as a revitalized  style. Its varying degrees of notability are flexible enough to be latched onto by a younger generation of aspiring musicians.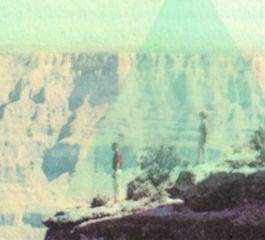 Because of the subtle diversities present among dream-pop's pioneers, Ennui are one of the few acts to resemble a full embodiment of the style. This even includes elements of dance and straight alternative, which makes grouping the duo into one genre somewhat problematic. Their second full-length, Formation of Tides, is a stunningly gorgeous representation of nostalgia. It's not the re-hashed type though; beyond the new pair of paint awaits a variety of stylistic infusions, such as the twangy folk/spacey electro hybrid "Upstream" and the old-timey carnivale feel of "Lost Feeling" (which recalls trippy My Morning Jacket jams like "Steam Engine"). The psych-pop of "Walk (Heaven Slow)" is notably lush as well, easily arising Caribou comparisons. These semi-experimentations fit beautifully within a dream-pop mode of production, which enhances the quality and feel of the duo's immensely talented songwriting.
Formation of Tides is a constantly engaging release that is at some points joyously optimistic and infectiously jumpy, and at others reflectively melancholic with layers and layers of gushing atmospheres and spacey progressions. The dream-pop of Beach House and Cocteau Twins is apparent, but so is the brilliant psychedelic guitar infusions of groups like Tame Impala. But who is the most accurate comparison? In my mind, it's The Smashing Pumpkins. If they somehow followed up Mellon Collie and the Infinite Sadness with an album that combined the epic alt-rock of that with Adore's forthcoming key-laden intimacy, it wouldn't sound too far off from Ennui's beautiful second album.
Stream Formation of Tides here if you don't believe the acclaim. Then, after you realize that Ennui are for real, head on over to GroopEase and purchase the album for a mere $5, which is 44% off the price at other sites.
RIYL: The Radio Dept., The Smashing Pumpkins, Mazzy Star, Cut Copy, Cocteau Twins, Caribou, Beach House, My Morning Jacket, Tame Impala, MGMT, Canopies
Official Site / MySpace / BUY / Stream