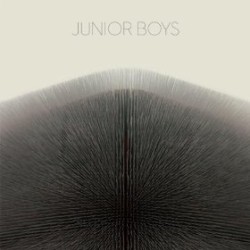 by Mike Mineo
Junior Boys' grasp of electronica is the farthest thing from linear, as has been shown from day one with their 2004 debut Last Exit. Dance-ready, electro-pop gems like "High Come Down" and Birthday" incorporated seamlessly alongside darkly brooding retrospectives like "More Than Real" and "Teach Me How to Fight", helping turn Last Exit into one of the most revered electronic albums of the past decade. The Canadian duo followed it up with two albums that explored similar territory, though with a different stylistic flair each time. So This Is Goodbye featured songs that blended pop smarts with ramped-up structural intricacies, and Begone Dull Care played tribute to the fluidity of animation with free-flowing and vaporous pop efforts – some of the songs a bit too ductile for their own good. Their fourth full-length, It's All True, is the most impulsively pop-friendly of the bunch, even at times resembling more conventional electro-pop acts like Hall & Oates and Chromeo. There's nothing wrong with that though; many will consider it a step-up from Begone Dull Care, if only for the fact that certain songs on that were overly busy – like if the duo were holding their breaths. With It's All True, they have exhaled. Stylistic relief is one way to describe it; they sound like they are having more carefree fun than ever.
Their fourth album's sequencing is far from flawless, but it's hard to imagine a better opener than "Itchy Fingers". Static-y dance-pop synths stab incessantly over a mellow electro-bass procession, with Jeremy Greenspan suavely preparing for the exhilarating chorus. Led by a trickling synth arpeggio, which evolves fully from the synth stabs, it is one of the many outstanding hooks within It's All True. Even aside from its killer hook, "Itchy Fingers" is a generally flawless opener – especially because it serves as an apt precursor to the album's other songs. The mid-point variation, with a keyboard mimicking traditional Asian string instruments (much like Jordan Rudess' electronic demos or Gorillaz's Schtung Chinese New Year remix), is an infectious little interlude that preps for one last go-around. It works well as a lead-in to the song's finale, when the whirring arpeggio becomes more prevalent. "So patient, so kind, it's never easy to tell," he now sings with more clarity. "If you're playing with my mind, you hide your itchy fingers well."
"Itchy Fingers" is far from the ambition Junior Boys have showcased before, and in that way it serves as a precursor to the more lighthearted and accessible direction on It's All True, Junior Boys' "summer album" if one was ever forced to pair up their releases with seasons. In that sense, the duo seem to be traversing into warmer climates with each release, from the icy pop of Last Exit to the '80s-infused sunshine-pop of It's All True, which explores influences as far off as Talk Talk and Hall & Oates. The exploratory nature of Junior Boys showcased on previous releases is less frequent on It's All True, even if songs like "Playtime", Kick the Can", and in some ways the airy elegance of "The Reservoir" carry experimental tendencies. Percussive involvement and variation is also more restrained on most songs, with the backdrop often more conventional than before. Even though this is sacrificial of one of the duo's greatest strengths, they expose new abilities of developmental pop smarts and key-laden deviations in the process.
The beautifully haunting "Playtime" is one of the group's greatest achievements, even with its nocturnal minimalism and steadily constructive nature. Trickles of chilly keys reminiscent of the great "Teach Me How to Fight" dominate the track, later to be accompanied by eerily spacey club synths and dribbling Asian strings. The solemn key sequence that follows thereafter fits in with – believe it or not – the "nightbus" trend apparent in artists like CFCF (and many Japanese electronic-pop artists from the '80s).  Between quick-paced pop songs "Itchy Fingers" and "You'll Improve Me", it feels somewhat out of place as the album's second song. The wide scope and evolutionary nature would likely fit better on the second half, with more ambient and progressively rewarding songs like "ep" and "The Reservoir". This is a small gripe when examining the overall quality of "Playtime" though, as the track is so memorable and deeply affecting that sequencing is the least of worries for new listeners. By this point in It's All True, chances are you'll already be hooked.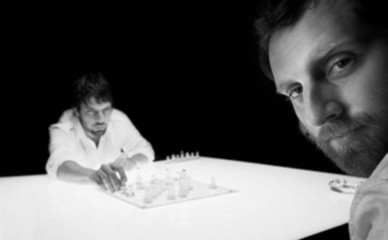 The successive efforts "You'll Improve Me" and "A Truly Happy Ending" also could have used some sequential separation, as their structural and melodic similarities actually result in an overly cohesive ten minutes or so. Instead of playing like two separate songs within the album's play-through, it starts to sound like a nine-minute singular vision that becomes dull by its latter half. Suffice to say, this is generally the fault of "A Truly Happy Ending". Overly simplistic and repetitive, the only moment worth salivating over is the thundering bass-arp that occurs during the chorus. And even that gets tiring the second or third time around. The quality is far from terrible; it's just mundane and repetitive, paling in comparison to the efforts that precede and follow it.
The album's second half is outstanding, perhaps apart from "Kick the Can". It is bound to satisfy many fans of dubstep and rhythmically-inclined electronica, but it seems slightly over-indulgent and out of place on the album. The way it builds up the final minute, where Greenspan repeats "kick the can" over clipped vocal samples and accelerating synths/drums, is at least interesting – so in that sense it is a much greater success than an effort like "A Truly Happy Ending". There is no question about the album's other efforts. "The Reservoir" is a translucent pop gem, as weightless as a crowd and contagious enough to sit among the group's best. The angelic, choir-aided production may be too gauzily clumsy for some Junior Boys fans, but it's hard to resist the twinkling appeal that makes "The Reservoir" sound like a heavenly ode to lifting a heavy weight off one's shoulders. Though it does not initially show its outstanding melodic shifts initially, the second verse brings forth intricacies that are spine-chilling. When he whispers "'cause there's plenty more", it signals the bridge to a gorgeous interlude (02:38) that practically makes the song. It's a serene and stunning effort, if not a bit stylistically controversial. It's a success in my book, at least.
The two closing efforts on It's All True, "ep" and "Banana Ripple", provide the best conclusion to any Junior Boys release. Neither are particularly startling for them when it comes to style, like "Playtime" and "The Reservoir" are in some ways, but they are examples of what the duo does best: quality electro-pop with infectious complexities in varying spectrums of choppy percussion, ambient samples, and danceable rhythms. "Banana Ripple" is one of the year's strongest tracks for that reason, boasting a HUGE chorus that first reveals itself solely over percussion, then bouncy keys, and eventually a Michael Jackson-inspired dance troupe. It's as perfect as one could imagine a nine-minute electronic-pop song, never a dull moment or waste of space. There is constant activity and variation, with not one element becoming a stifling or destructive force. The playfulness and catchiness floats on forever. It's All True will disappoint those looking for dark and brooding songs from Junior Boys. But for anyone in need of an ingeniously crafted and addictive example of feel-good electronic-pop, it doesn't get much better.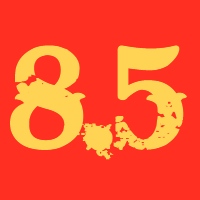 Junior Boys – Playtime

Junior Boys – The Reservoir
Junior Boys – A Truly Happy Ending


Junior Boys – You'll Improve Me
Official Site / MySpace / BUY