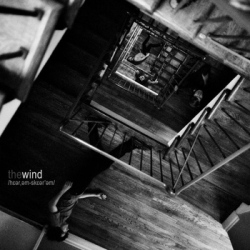 by Mike Mineo
It's telling of a band's ambition when their first full-length is a double-album. The Wind's Harum Scarum is just that. Except unlike the plethora of double-album misfires – a trend prevalent even among music veterans – Harum Scarum is an exceptionally crafted and well-paced epic that is bound to do more than generate buzz for the Long Beach-based quartet. This is the sort of album that launches an artist into cult status. Such massive followings are rarely possible after one album, but The Wind touch on forms of throwback pop and rock that very few artists the past decade have successfully conquered. Perhaps Dr. Dog at their brightest (We All Belong) came closest among the surveyors of '00s indie-rock, and even certain releases like David Vandervelde's The Moonstation House Band and several from The Walkmen approached the realm of late '60s/early '70s songwriters in the idiosyncratic vein of Brian Wilson, Harry Nilsson, and Roger McGuinn. But as far as authentic re-interpretations of vintage sounds go, few releases the past few years come close to Harum Scarum.
Despite the entire album playing like an accomplishment, the biggest instances of genius are found in the album's bookends. The album's first two tracks – "Shellwhite and "Hathor" – in addition to closer "Monsters" are simply exceptional. "Hathor" perfectly encompasses every sunshine-filled Nilsson gem, the vocal trumpeting aligning perfectly with crisp island-bound guitar riffs; it is marked by influences that have inspired a variety of recent groups from Little Joy to Vampire Weekend. "Monsters", as the title suggests, is not filled with the glowingly optimistic pop that is throughout much of the first disc – instead opting to show the group's technical chops a bit more. The haunting guitar arpeggios slide seamlessly over a variety of pedal effects – often supported by reverbed tremolo – and craft a haunting feel that serves as a masterful closer to a brilliant album. It's hard to avoid the Queen comparisons here, specifically to their own epics like the softer sections of "Bohemian Rhapsody".
After the equally jubilant "Marvel Me" continues to introduce the first disc, "Pussyfoot" creeps along with plenty of personality; its percussively old-western beginning makes a wonderfully suave transition to wah-wah guitars and maudlin keys that is supremely Beatlesque, a la "For the Benefit of Mr. Kite". The swanky guitar solo, accompanied by a trembling piano tremolo, concludes the track with perfect maneuvering. The sound of raindrops at the song's end gently transitions to "Oh, Hadihu", a beautiful acoustical serenade with blue-sky imagery that helps solidify this section of the album's psych-pop bliss. The feel is even more invigorated on the fascinatingly choppy interlude "Do Geese See God? Yes." It essentially serves as a precursor to "Lucy", a nonchalant old-timey rocker that mixes '60s British invasion harmonies with breezy guitar licks and bumbling organ stabs reminiscent of Brian Wilson tour-mates Wondermints and classic power-poppers Jellyfish.
"Come On" adds a fuller-bodied incorporation of soul and blues into the group's sound. Lead vocalist Chad Marshman belts out with gravelly exuberance, like Joe Cocker did on his cover of "With a Little Help from My Friends". It helps carry one of the longer efforts on the double-album, also serving as an interesting contrast to the subsequent "Clemencious". A fast-moving psych-pop effort that flies through a bevy of smart hooks, "Clemencious" is full of the jovially youthful sound that appears as a trademark in Beach Boys harmonies. The quartet's ability to incorporate differing forms of harmonizing throughout the album is one of their biggest strengths. For instance, while "Lucy" is more typical of the linearly reflective harmonies in British invasion, "Clemencious" features a constantly evolving range of harmonies that serve as a leading instrument; the latter is arduously difficult to accomplish, and one of the reasons why Brian Wilson is considered an indisputable genius. No wonder he is an unavoidable influence for The Wind, and enjoyably so.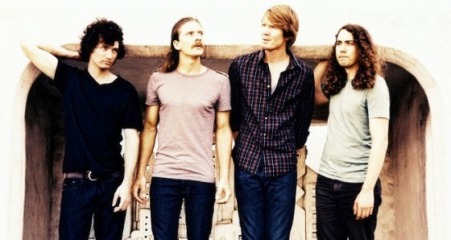 The second disc gets off to a dull start with the overly traditionalized "An Astral Dance and a Shared Dream", but quickly reverts back to form with the excellent "Sunshine and Peace of Mind". Like a lost George Harrison ballad, this one relies heavily on distorted guitar twangs and belting vocals that pellet the listener with raw emotion. It ends with an illuminated starry-eyed organ that paves the path for "All the Country Roads", a desolate ballad that touches on alt-country with its shrill organs and caressing harmonies – the latter of which fall somewhere between British invasion and surf-pop in both mirroring guitar schematics and occasionally prepping for structural twists (like at 01:31, where each verse is musically the same but is backed by an altered vocal harmony each time).
The dopey horns and rich orchestral accompaniment of "I'ze Born a Rich Man" is a mixture of a lively carnival, a Tom Waits narrative, and an outtake from Sgt. Pepper. The increased intensity of keys and percussion around the two-minute mark combines all these for a sound very comparable to Man Man, albeit with a more accessible feel despite several samples which resemble a flu-induced nightmare. Chalk this one up as purely successful experimentation; the hooks are plentiful, and even though it is much too ambitious for radio-play it is one of the most creative and thoroughly enjoyable tracks on Harum Scarum. After the sleepy but graciously hazy psych-rock of "Some Place" and the overly extended trad-rock runaround "27 Cent Blues", the ELO-inspired bursts of keys and fuzzy bass within "This Is the Modern World" provide more welcome experimentation. The siren-like blaring after the first few verses is very reminiscent of Brian Wilson's Grammy-winning "Mrs. O'Leary's Cow". Add to that winning ode a number of deeply harmonized instances of explosive psych-rock choruses that draw immediate comparisons to Pink Floyd and Jefferson Airplane.
While Harum Scarum is bound to conjure up ample comparisons to past greats, it does not detract from the excellent songwriting or creative production choices throughout. Starting with immistakeable pop gems like "Hathor" and ending with haunting rock ballads in "Yankee Brig" and "Monsters", this is an album with rarely accomplished feats. Not only does it stay thematically intact throughout its 80-minute duration; it also showcases a form of consistency that double-albums rarely tout. Imagine a collection of greatest hits that, for whatever reason, flowed with the grace and precision of a full-length. That is what Harum Scarum will sound like to admirers to The Beach Boys, Nilsson, and other revolutionary late '60s/early '70s pop headliners. Just wait for this band to get huge, or at least attain a substantial cult following.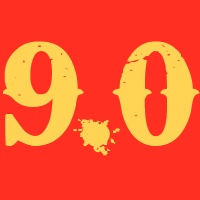 The Wind – Sunshine and Peace of Mind
Official Site / Bandcamp (first disc is free)