Odes to the '80s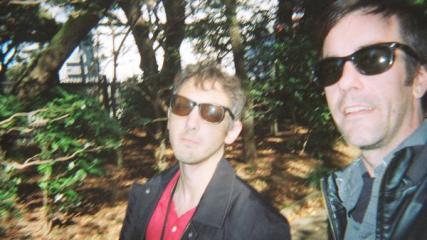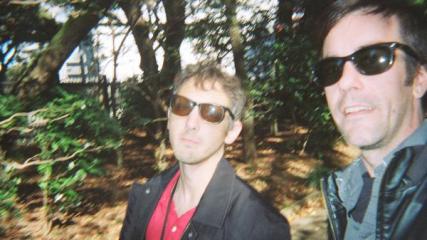 Ceremony – Dreams Stripped Away
Drenched in heavy doses of reverb, Ceremony's sound is inspired by both shoegaze and post-punk . Providing the trademark nonchalance of such genres, alternating vocalists Paul Baker and John Fedowitz sing like they're trying to speak without moving their lips. The indifferent murmuring is aptly enjoyable, as the backing instruments – mainly a meshing of different guitar layers and rapid percussion – sound like they're slogging through marshmallow fluff as well. One of the Virginia-based group's remarkable trademarks is a blending of low-range rhythm guitars and dexterous high-pitched leads that can resemble anything from a '80s hair-metal to a SNES soundtrack (Mega Man?). Look past the two-minute mark in the stellar "Leaves Me Cold" for such virtuosity, as even through the midst of reverb and hypnotizing guitar patterns is a clearly visible plethora of hooks and fascinating multi-layered dynamics.
The next track, "Dreams Stripped Away", pushes the vocals back even further in the mix, resulting in a gauzily beautiful sound reminiscent of My Bloody Valenine. While their name is an outward tribute to Joy Division, it's clear their influences extend beyond them. While they do replicate aspects of punchy post-punk on certain occasions, like the robotic-like percussion on "Not Tonight", the shoegaze elements are never lost. In addition to the shuddering waves of guitars reminiscent of shoegaze, even comparisons to other post-punkers like Echo & the Bunnymen, Jesus and Mary Chain, Orange Juice aren't far off because of Ceremony's multi-faceted stylistic ability. They may not yet possess a feeling as intimate as their influences, as their menacing sound can be unsettling and sporadic for some, but Ceremony showcase an impressive grasp of what made some '80s alternative sound so ominously dark, thickly ambitious, and unforgettable. That alone is enough to earn them a cult following. MySpace / Facebook
————————————————————————————————————————————————————————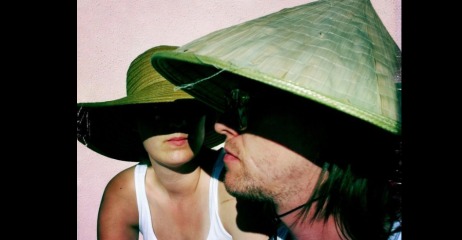 Burning Hearts – Into the Wilderness

Burning Hearts – Various Lives

Burning Hearts by Burning Hearts
Burning Hearts bring to mind a lighter interpretation of '80s alternative, more aligned with the dream-pop and pop-rock of artists like Fleetwood Mac, Cocteau Twins, and – later on – Mazzy Star. Many recent groups have pursued such influences, some of the most popular from the surge being Beach House, Twin Sister, and Memoryhouse. All of them have combined their adoration with contemporary indie-pop smarts, though different methods involving anything from heavy organ infusions to nostalgic sampling. Burning Hearts are from Finland, so you can expect the typical Scandinavian pop smarts – like ethereal child-like vocals, sweeping harmonies, and brilliant key progressions – on their four-song release Into the Wilderness. "Fever" showcases such keyboard-laden talents with a somber piano lead, which at the 1.5-minute mark unveils some dazzling progressions for the track's duration. It's a pleasant if somewhat straightforward effort, and a good accompaniment to lead single "Into the Wilderness".
"Into the Wilderness" replaces the piano with synths and introduces a gentle acoustic guitar, which provides a serene bridge before a rhythmic electric-guitar shuffle. "This is our world, a sacred place to be," she sings, sounding like a half-hippie, half-dancefloor maven. The sonorous synth pad and funky bass line help enforce the latter, while the tranquil "ooh"ing  sung over an acoustic guitar helps the former. It's a lovable mix, for sure. MySpace / Facebook / BUY

————————————————————————————————————————————————————————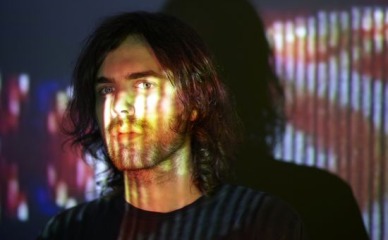 Memory Tapes – Wait in the Dark

Memory Tapes – Today Is Our Life

I'm a bit late on Memory Tapes and the new release, Player Piano, but it's certainly worth a mention – especially alongside other excellent '80s imitations like these. It's a project fronted by Dayve Hawk, whose former project Hail Social I featured four years ago. The lovably infectious disco-pop of that project was enjoyable enough, but Memory Tapes proves to be more intimate. It becomes a better indication of Hawk's direction as a songwriter beyond glitzy hooks and recycled genre fetishism. That's not to say there aren't certain tributes – the twangy guitar and bouncy bass line in "Offers" resembles The Cure to an eerie extent, especially combined with the fact that Hawk assumes Robert Smith's whiny croon as well.
There are plenty of great moments both on the minimalist and high-end spectrum, the former's shining moment being the bare-bones love song "Yes I Know". Hawk wrote it as an imitation of heartbreaking love songs in the '80s that relied on passion over virtuosity or technical prowess. The best moment may be in the album's first minutes, when the twinkling frailty of "musicbox(in)" transitions to wonderfully contagious "Wait in the Dark", which combines modern nasally electro-rock (or Ozma punk) with an R.E.M. jangle. Or perhaps better yet, see how the brilliant "Worries" recalls Erasure in its dance-pop chorus before transitioning to a psychedelic outro reminiscent of a stymied Pink Floyd/Bach hybrid. The album is full of fun moments like these, and seems to be flying a bit under the radar considering its fascinating sound and variety of hooks. Blog / MySpace / BUY