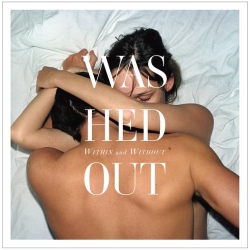 by Mike Mineo
Like many groups propelled by a string of excellent EPs to open their careers, Ernest Greene experienced a boatload of hype leading up to his debut full-length. Under the alias of Washed Out, he has been at the forefront of the chillwave movement since 2009. However, unlike the fervent presence of many other stylistic contemporaries, Greene remained fairly low-key. Never a frequent interviewee or live performer, he has become entrenched in an enigma that is reflective of his music; its presence is initially subtle and low-key, but later unveils itself as something intricate, unique, and worthy of attention. As of late, signing to Sub Pop and appearing at a number of festivals has somewhat relinquished his mysterious enigma, but Greene's full-length debut Within and Without shows no signs of conforming to a recent trend – even if the movement he specializes in is considered just that by many people.
As impressive as Greene's early string of releases was, they didn't exactly present themselves as the epitome of consistent stylistic direction. Some tracks, like the highly memorable "Belong", recalled shimmering key-led elements of Afro-pop and Adult-Contemporary lite-pop, while others like "Get Up" were more adventurous practices in sampling. His voice was rarely the dominant factor, often placed masterfully under the rich electronic mix similarly to Noah Lennox. Greene's compositional skills and production tendencies – from the odes to recent stylistic revivals to clinics in choppy sampling – were certainly unique; it often resulted in some of the most caressing and intricately layered sounds you are bound to hear from any artist within the "chillwave" classification. Such feats make it easy to recognize why Within and Without was so anticipated.
Without getting overly complicated, Within and Without is a continuation of aspects touched upon throughout Greene's early EPs, but with a steadily rising emphasis on infusions of trip-hop – hence more use of percussion that isn't nearly as stiff or automated as the loops present in his early material. Sampling is also severely minimized, with the exception of small snippets like the female vocal clip in "Before" which adds a Jet Set Radio/blurring neon lights in Tokyo sort of feel. Cibo Matto on (more) drugs, perhaps. Unlike before, the sampling is rarely an essential factor in the songs, making Within and Without the clearest example of Greene's songwriting to date. That's not to say it's a no-frills release though; the production reaches several moments of utter grandiosity, like the stirring strings throughout "Far Away", the devastating synth build-up in "You and I", and the twinkling anthem-like appeal of the highly accessible "Far Away". They are simply accomplished with more naturally instinctive pop smarts.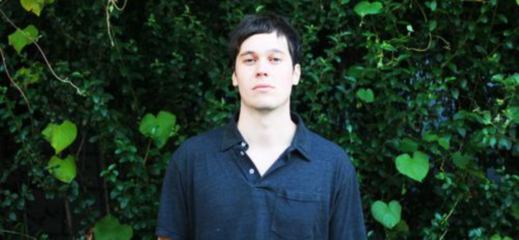 "Echoes" is led by a bass line with plenty of swagger and appeal, approaching hip-hop schematics in its structural repetition but also dance in its actual simplified melody. This bass hybrid is better perfected on "Before", a gorgeously crafted gem with chirping and arp-led samples that best define Greene's recent fascination with trip-hop. With this track, he Perry, Georgia native has crafted one of his best. The beginning touts brass-like synths with the exuberance of a dance party, until the slowly ascending bass line coincides with his soft-spoken voice. The low-key elements eventually pick themselves up during the chorus, enhanced by only a slight key twinkle over the same bass line. Moments like these, regardless of how subtly incorporated they are, provide enormous hooks that rank tracks like "Before", "Far Away", and "Amor Fati" among Greene's best.
While the mid-section of the album boasts a wide array of infectious appeal, the first two tracks – "Eyes Be Closed" and "Echoes" – tend to focus more on atmospheric introductions. It wouldn't be unnecessary to compare the fragile bursts on "Eyes Be Closed" to resemble the New Age sounds of Enigma and ERA. This style presents plenty of easy-listening and atmospheric preparation, but its idleness begins to poke at the listener by mid-point. Even as the fade-out and fade-in occurs after the three-minute mark to introduce an explosive verse of sorts, the effect is not nearly as effective as when done toward the end of "You and I", an effort more indicative of Greene's multiple stylistic strengths – particularly the infusion of Afro-pop into areas of dubstep, lo-fi rock, and synth-pop. Both these tracks rely on a sweeping of tribal drums to bring back a suppressed verse, but only one – "You and I" – does so with enough vigor to create a memorable aura. "Echoes", while bursting with more energy than "Eyes Be Closed", is just as overly lengthy; it tends to rely on amateur additions like sudden arp inclusions and hypnotic key repetitions, which sound exotic and initially alluring, but tends to abandon Greene's wildly impressive pop instincts. These are instincts which come out fully on the majority for the album, so the first two tracks are somewhat puzzling in both their sequencing and overall production.
One of the album's biggest strengths, the illustriously lush "Soft", sounds like what "Eyes Be Closed" attempted to achieve. The production is boasted by heavy reverb almost reminiscent of shoegaze, but with the caressing elements of chillwave – like chirpy keys and the sound of disco-pop entrenched in lovable '80s stereotypes – it is hardly a departure from what Greene does best. The track is not an in-your-face explosion of varying layers, but its memory will leave an imprint on any listener because of its frail beauty and beautifully naturalized structure. It is easily one of Greene's best, and finds a perfect place on the album between energetic pop hybrids like "Amor Fati" and "Far Away". Despite one or two missteps, Within and Without is a very strong album led by efforts like these. The mid-section of the album is relatively flawless. For fans of Washed Out it is hard to imagine being unsatisfied. After a few short releases that left listeners wanting more, Within and Without should satiate them to the fullest extent with fully-packed gems like "Soft", "You and I", and "Before".