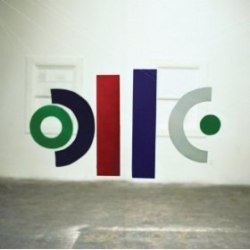 by Mike Mineo
The highly exuberant NewVillager produce visuals as colorful and memorable as their tightly infectious songs. Both concentrations feature a wide array of characters and structural twists, remaining superficially stimulating without sacrificing any creative depth. The Brooklyn-based duo comprises Ross Simonini and Ben Bromley, as adept in the visual arts as they are in the audible spectrum. Their live performances showcase an extreme variety of visual spectacles; NY Times' coverage of their art gallery-like shows included one recently in LA that was "designed for living, sleeping, performing and going through stages of culture". The best indication of this without purchasing a ticket to their show is the music video for "Lighthouse", one of the highlights on their debuting New Villager.
As a video, "Lighthouse" is perhaps best served as a dessert rather than an appetizer. The production features ten characters, each representing a song on New Villager, and the concept proves especially interesting after getting familiar with the album. Alone as a song, there are no prerequisites for enjoyment – even as the album's lengthiest track. After "Lighthouse" begins with perky string staccatos, upbeat squiggly synths, and an assertively low-pitched chant, the first verse surprises by revealing itself as a lush ballad-like entry, somewhat comparable to the lush post-punk of Twin Shadow or Wild Beasts. Well, it begins that way. Rapid snares and xylophone-range key tremolos then kick off the chorus, which is as bouncily brilliant as any on the album. The vocals during this section are one of many theatrical impersonations; the variation of vocal pitch and delivery is abundant throughout the album, making the cast of colorful characters in the video that much more apt. The chorus' vocals resemble a large operatic diva at the peak of enthusiasm, while the very beginning of "Lighthouse" sounds like a righteous blue-collar chant.
The ability of NewVillager to seamlessly incorporate various vocal stylings into their song structures brings us to the album's production, which is generally faultless for the group's energetic style of pop. The accompaniments sound consistently crisp; no aspects of instrumentation or vocals dominate, which is very important for a group of NewVillager's creative spontaneity. In this way, their rhythmic and vocal patterns are frequently inspired by Afro-pop in a form that recalls Paul Simon rather than recent emulators like Vampire Weekend, who don't quite emphasize as much the style's percussive dexterity and structural flexibility. Evidence of the duo's strong songwriting is evident throughout "Say the Code", an absolute stunner. Not only are NewVillager specialists of thickly contagious instrumentation, but their ability to cohesively blend a plethora of vocal deliveries  The guitars during this section are reminiscent of Field Music, whose trademark sound revolves around quick swipes of lightly distorted guitars – its rhythmic aspect aligning concisely with the backing percussion.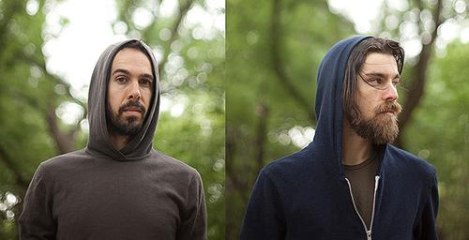 "Rich Doors" is another effort that makes nice use of the diverse vocal patterns, achieving a masterful blending of excitably high-pitched voices and complacent low-pitched murmurs; it is a production technique that has propelled artists like Wild Beasts, James Blake, and The Knife. "Rich Doors" features a hypnotically robotic dance beat supplemented by spacey synth twinkles, its main hook repeating like a cheer chant throughout a variety of Eastern melodies and sloppy funk bass licks. Whether referring to the final 30 seconds of "Lighthouse" or the (literal) splashes of dubstep in "Black Rain" during its intro, there are no doubts about NewVillager's ability to implement contagious chants. Comparisons to Of Montreal are appropriate in this sense, though this Brooklyn duo is more reserved in the sense that – unlike Of Montreal – over-indulgence never appears to be an issue. You can expect plenty of surprises to evolve from these trademark mantras, like at the two-minute mark of "Black Rain". Here, it transitions to more scenically grimy electro-pop, complete with orchestral flourishes and spoken-word methodologies.
New Villager touts obvious standouts like "Say the Code" and "Cocoon House", the latter sounding like TV on the Radio jamming with Man Man and The Knife, but there are also several efforts of lesser immediacy. The minimalism and awkward progression of "Bad Past Gone Away" and wasteful closer "Overpass" are not the strongest efforts, but they are clearly not reaching for the stars like some precedents. After all, by the time listeners reach the ninth track on New Villager, they'll be so tired from dancing and bobbing their heads that a few less energized efforts will not be an issue. NewVillager's debut is a fantastic and compellingly fun release that should propel the duo to dizzying heights, along with the many characters they possess.
Top Tracks: "Say the Code", "Cocoon House", "Lighthouse", "Black Rain"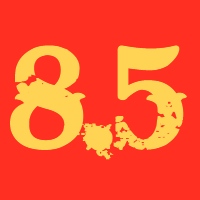 NewVillager – Shot Big Horizon

Official Site / MySpace / BUY