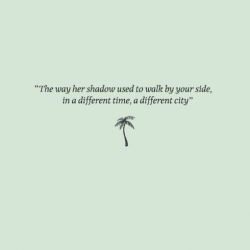 by Mike Mineo
An Argument with Myself illustrates the many moods of Swedish singer/songwriter Jens Lekman, who has a savvy for both somber ballads and infectious summertime jams. His oft-gorgeous instrumentation is supplemented by dryly delivered humor that alternates between the darkly sobering and lovably romanticized. Lekman's masterful control of such variation isn't anything new; all of his releases, from early EPs to the expansive full-length Night Falls over Kortedala, showcased his innate wit – especially in regard to sociological commentary. Regarding quips about the shit shy people are storing ("It Was a Strange Time in My Life") or that everyone can learn something from the film Mask (his "Rocky Dennis" song trilogy), whatever Jens says is worth just as much as the beautiful hook-laden instrumentation surrounding his words.
Lekman is very animated on the self-titled track, where he illustratively describes a drunken night out alone on the town. Most of us know what happens when loneliness and alcohol mix, when a drunken argument with yourself isn't out of the question. That's theme of this song; it's a fun topic to pursue but certainly not the main reason why "An Argument with Myself" is such a stroke of genius. Like vocal jazz, Lekman's arrangements flutter in accordance with his lyrical disposal. "Where it's reggae night tonight," he sings during the middle bridge; it serves as the cue for an exotic burst of reggae-inspired woodwinds to suavely envelope his vocals, which tout their trademark husky nonchalance. The instruments pick up pace when the negative effects of alcohol are mentioned, in a metaphor of sorts: "The backpackers are pouring out like a tidal wave of vomit."As Lekman counts his change to see if he has enough to take a cab home (no) and continues bickering with himself, it's hard not to picture the entire scene unfolding. Such is the work of an artist whose knack for putting personality and character into his music is unequaled by most contemporaries.
The excitable bursts of synths during the self-titled track's chorus, which has a Chumbawamba-like party feel to it, is somewhat to the contrary of what's usually expected stylistically of Lekman. Much of his past material is no stranger to elements of traditional folk, though uses of strings, woodwinds, and samples of all shapes and sizes push Lekman far from traditional songwriter status. The excitable, instrumentally aligned narrative throughout "An Argument with Myself" finds Lekman loosening up without sacrificing his creative process; the track feels like seeing someone happily drunk who you thought didn't drink at all. He regains sobriety on the touching "A Promise, but the next track – "Waiting for Kirsten" – has elements of a lovable stupor as well.
"Waiting for Kirsten" will sound like a throwback to Lekman's earlier work for longtime fans. It packs a very simple structure, but with an infectious chorus that builds beautifully off the initial guitar lead.  Strings and keys resonate over a twangy acoustic progression, with percussion emerging by the second verse. "Another club, another beer, another hour," Lekman sings, awaiting Kirsten with curiosity as the twangy progression repeats. This is a smart follow-up to the self-titled effort, as they both are consumed with a first-person narrative that is so innately detailed that particular conversations (with yourself or not) become audible, while the act of stumbling down streets and into dusky pubs becomes visible. It is quite easy to compare to "You Are the Light", which also evolves from a fluttering jangle to an anthemic chorus with a sort of youthful capriciousness. "Kirsten" is hardly a sweeping accomplishment, but it's an enjoyable effort nonetheless that takes advantage of a  traditional structure and familiar sound.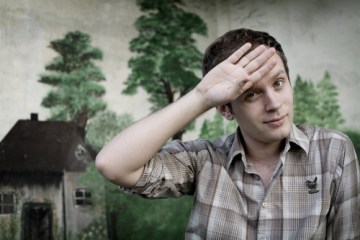 The greatest success on the EP is also the most emotionally sweeping. "A Promise" details Lekman's promise to his friend Emanuel, who has fallen ill with something awful. The track is delivered as if Lekman is speaking directly to him. He tries to lift Emanuel's spirits with visions of Chile – full-bodied red wine, gorgeous landscapes, and the most beautiful women in the world. String-heavy with equally generous doses of bass, keys, and soul samples, "A Promise" maintains an exotic feel throughout. This is especially the case during the chorus, where gently plucked acoustics and a sharp tingle of keys recall the Latin pop of Os Mutantes or Rita Lee. Just like the self-titled track, it also does an extraordinary job of aligning heavily visual verses with matching musical accompaniments. When Lekman sings, "Emanuel, imagine the cool breeze from the Andes," a trickling of guitars perfectly mimics the gradual chill a fresh mountainous breeze can send up your spine. Perhaps he only wanted to touch a particular friend when writing this song, but it stands strong as one that can impact a wide assortment of listeners.
The final two tracks are slight experiments, but again nothing entirely uncharacteristic of Lekman. He continues an exploration with brass on "New Directions", which progresses from a flimsy indie-pop charmer with a female duet to a wonderfully erratic explosion of horns. It's somewhat uninteresting before the final minute, but the finale recalls a furious virtuosity that is highly enjoyable; it's almost as if Lekman was channeling his inner Chick Corea. With the final track "So This Guy at My Office", he might have been reaching toward his inner Steel Pulse. This interesting, reggae-inspired breather incorporates aspects of soul during its latter stages. Easily the most lighthearted and directly humorous track on the album, it's an appropriate closer. The final minute, especially, reaches soaring heights with various vocal layers overlapping with reggae guitar licks and gently swaying woodwinds.
From the hectically enjoyable first track with a party atmosphere to a mellowing reggae-tinged conclusion, An Argument with Myself is a fascinating EP that will temporarily satiate many fans anticipating a follow-up to 2007's outstanding Night Falls over Kortedala. The EP sounds like a night of partying, beginning with the most hectic and excitable moments before closing with more laid-back efforts that put one's busy mind to rest. The release finds Lekman exploring newly excitable territory with great success; even if his forays into genres of reggae and spoken-word fury are subtle at this point, they are wholly sensible. This EP is additional proof he can implement additional genres without abandoning the creative processes that brought him such recognition in the first place. One of the finest Scandinavian songwriters – or anywhere for that matter – continues to shine.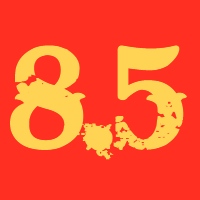 Jens Lekman – An Argument with Myself

Jens Lekman – So This Guy at My Office

Jens Lekman – Waiting for Kirsten

Official Site / MySpace / BUY