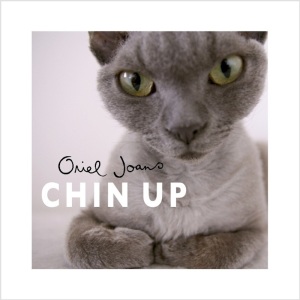 Oriel Joans give listeners what they expect from Swedish pop: infectiously light key progressions, trickly acoustics, and gorgeous melodies that evolve from folk-tinged whispers to grandiose hook-filled spectacles. Such is the case with "Chin Up", the Swedish quartet's new single. Stylistically, there's not much separating them from recognizable Swedish pop staples like Loney Dear or Håkan Hellström, but when one's pop songwriting chops are as developed as Oriel Joans' there's not much need for stylistic distinction.
While no one stylistic influence is in sole control on "Chin Up", the group have a clear grasp of both pop and folk; the track is led by folk accompaniments at the two-minute mark, where vocal harmonies sounding like an upbeat Bon Iver help create a peaceful haven in between the excitable keys and acoustics. It's a nice showing of how the four-piece can craft lush folk ballads as easily as the next hit in Swedish pop, as well as intertwine them.
Cheers to Lilla Blå the Cat for the single's cover.
RIYL: Loney Dear, Jens Lekman, Håkan Hellström, The Concretes, Acid House Kings, The Magnetic Fields, Pelle Carlberg, The Tough Alliance, Belle and Sebastian, The Lucksmiths