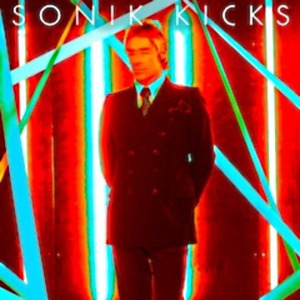 MP3: Paul Weller – Around the Lake
The seemingly ageless Paul Weller is at it again. March 27th will see the release of his eleventh solo album, Sonik Kicks. The follow-up to the Mercury Prize Award nominated Wake Up the Nation (2010: #26), Sonik Kicks will feature 14 new songs and appearances by Oasis' Noel Gallagher and Blur's Graham Coxon. It seems as if only The Modfather himself could get two Brit-pop titans to work on the same project. Neat.
Sonik Knicks will be performed in full at The Roundhouse in London, England on March 18th and 19th. US tour dates will be announced in the near future.
Since fronting The Jam and The Style Council, Weller has went on to produce one of the most popular solo discographies in UK history. His genre-reaching throughout the years has been notable, making it impossible to concisely define his direction. The press release does a good job: Weller "mixes pop art punch with soulful communication; jazzy explorations into psychedelia and dub with razor-sharp melodies and abstract soundscapes with clear-eyed forest-folk."
The album's first single, "Around the Lake", can be streamed and downloaded above.
Sonik Kicks track listing:
01. Green
02. The Attic
03. Kling I Klang
04. Sleep of the Serene
05. By the Waters
06. That Dangerous Age
07. Study in Blue
08. Dragonfly
09. When Your Garden's Overgrown
10. Around The Lake
11. Twilight
12. Drifters
13. Paperchase
14. Be Happy Children
Official Site / MySpace / BUY