Posted
July 17, 2012 by Mike Mineo
in News
Bob Dylan Unveils 35th LP, Tempest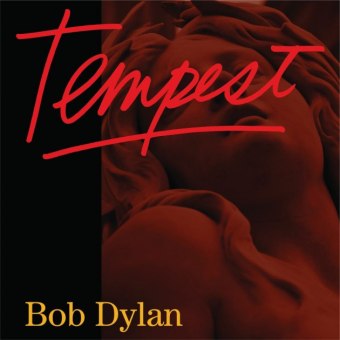 Dylan is back again with his 35th studio album, Tempest, on September 11th via Columbia Records. Featuring ten new tracks, Tempest is Dylan's first studio release since 2009's Christmas in the Heart, and his first batch of original material since Together Through Life the same year. Like past releases, Tempest is produced by "Jack Frost", a pseudonym Dylan created in the 2000s to give himself production credit.
This year is the 50th anniversary of Dylan's eponymous debut, released on March 19th, 1962. In May, President Obama awarded Dylan the Medal of Freedom, the nation's highest honor for a civilian. "There is not a bigger giant in the history of American music," Obama said. "All these years later, he's still chasing that sound, still searching for a little bit of truth. And I have to say that I am a really big fan."
Dylan is currently on tour in Europe, and fans can expect plenty more dates to be announced shortly in support of Tempest.
1. "Duquesne Whistle"
2. "Soon After Midnight"
3. "Narrow Way"
4. "Long and Wasted Years"
5. "Pay In Blood"
6. "Scarlet Town"
7. "Early Roman Kings"
8. "Tin Angel"
9. "Tempest"
10. "Roll On John"

MP3: Bob Dylan & The Band – Ballad of a Thin Man

MP3: Bob Dylan – Shelter From the Storm