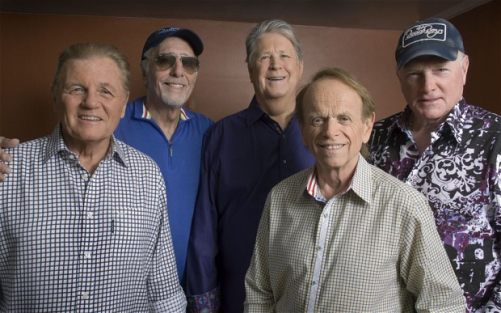 Mike Love continued his reign as one of music's biggest pricks today, kicking his cousin Brian Wilson out of The Beach Boys… and reminding us why Wilson was hesitant to reunite the band in the first place. Love has legal control of the Beach Boys name and decided to continue their tour with Bruce Johnston and a different backing band, effectively kicking out original members Al Jardine, David Marks, and Wilson. "The post-50th anniversary configuration will not include Brian Wilson, Al Jardine and David Marks," said Love in a statement. "The 50th Reunion Tour was designed to be a set tour with a beginning and an end to mark a special 50-year milestone for the band." Love told the London Telegraph that the decision was financially motivated. What's next, a Beach Boys tour comprised of Russell Brand backed up by William Ryan Homes and other construction experts playing their hammers and saws? This is a real shame for true Beach Boys fans who have been waiting a long time for this tour to happen only to be so disappointed.
Wilson responded with the statement: "I'm disappointed and can't understand why he doesn't want to tour with Al, David, and me. We are out there having so much fun. After all, we are the real Beach Boys." Jardine was similarly shocked, and reacted on Twitter by posting a link to a petition pleading Love to keep the original Beach Boys in. At the moment it has nearly 6000 signatures.
The original lineup will finish up all dates for their 50th anniversary reunion tour, leading up to the Sept. 28 concert at Wembley Stadium, which probably marks the last time Brian Wilson will ever take the stage as a member of the Beach Boys.

MP3: The Beach Boys – "God Only Knows"

MP3: The Beach Boys – "Don't Worry Baby"

MP3: The Beach Boys – "That's Why God Made the Radio"