Posted
December 9, 2013 by Mike Mineo
in Top Albums
Best Albums of 2013: #41 to #50
——————————————————————————————————————————
50. Superchunk – I Hate Music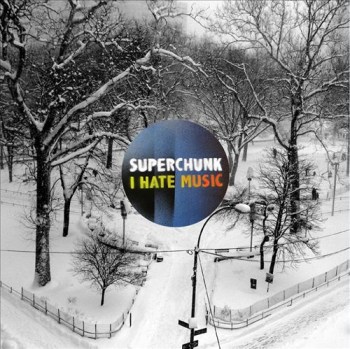 Lest you be concerned, Superchunk's I Hate Musicc is not an all pop affair. "Void" picks up the pace with a Mac McCaughan trademark guitar solo that reminds you that he's always been one of punk rock's most underrated guitar shredders. "Staying Home" is even faster out of the gate, a relentless 01:15 punk tune straight from the "Slack Motherfucker" era Superchunk of yesteryear.  "Low F" is the kind of pop-punk burner that rewards multiple listening. It also conjures the production and guitar tone that somehow made all those mid '90s pop bands seem "sincere." The song could be any other band's lead single, but not Superchunk. Despite what you may glean from casual listening, I Hate Music is darker than the melodies it hides beneath. Death and loss are common themes throughout, but you can't help but think that this is just another fit of growing pains for Superchunk.  Few have survived the industry as successfully as Superchunk, and in the closing track Mac promises, "I'll say I love you, I won't say goodbye." -Jimmi Dolla

——————————————————————————————————————————
49. Luke Haines – Rock and Roll Animals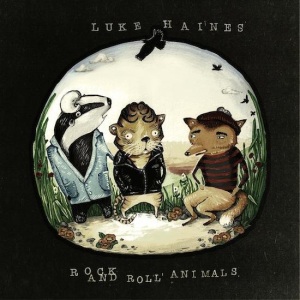 Luke Haines made his name as the frontman of The Auteurs, one of the finest British alt-rock groups of the '90s. Since that group's departure, Haines has continued writing Auteurs-ish tunes under his own name. The latest is Rock and Roll Animals, released seven years after his previous solo album, Off My Rocker at the Art School Bop. Haines' somewhat hoarse, whispery voice is again a solid accompaniment to lively tunes that range from the Medieval woodwind-accompanied "Magic Interlude 1" to the ominous acoustic twinkling of "Gene Vincent", which transitions to a remarkably infectious chorus where Haines pokes fun at "rock 'n' roll mums and rock 'n' dads" who drink their wine and smoke their fags. Haines' wit and humor persists, and like Jarvis Cocker – another '90s Brit-pop staple – he has aged gracefully into a pleasant solo career. Here's hoping that his next solo release takes less than seven years to release.
——————————————————————————————————————————
48. Mount Kimbie – Cold Spring Fault Less Youth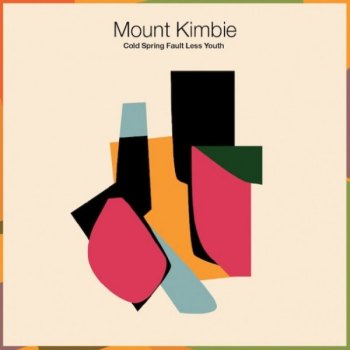 Mount Kimbie are a duo from London comprised of Dominic Maker and Kai Campos. Their debut album, 2010's Crooks & Lovers, brought them critical acclaim, and with Cold Spring Fault Less Youth the duo continue their eclectic path. Some collaborative additions, like King Krule's domineering baritone, feel out of place when they first appear, but it's akin to fun exploration. It's like you're exploring the terrain of a Martian jungle, and suddenly the postman walks past and waves hello, breaking the exotic spell that has been so delicately and intricately cast. "Home Recording" has the duo's fingerprints all over it, consisting of hushed percussion and otherworldly samples. But then something less orthodox happens: vocals. Voices could be found in their previous songs, but always something warped and inhuman, never fully fledged vocals. At this point in the album, the human voice fits with the music, sneaking in there quietly. But by the second song, "You Took Your Time", their collaboration with King Krule introduces a new and unexpected element to the proceedings, an overbearing spoken word with a hint of hip-hop-esque assertiveness. This is just the tip of the stylistic adventure that is Cold Spring Fault Less Youth. –Adam Alexander

——————————————————————————————————————————
47. Paul McCartney – New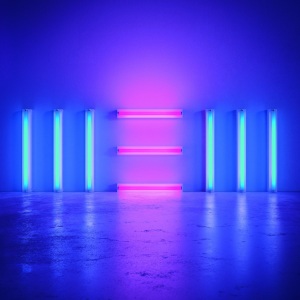 Sir Paul continues to get it done. With New, his first set of new material in six years, McCartney somewhat surprises with a rock-oriented album that proves to be his best since 2005's Chaos and Creation in the Backyard. A handful of veteran producers (Mark Ronson, Ethan Johns, Paul Epworth, Giles Martin) help provide a sleekness to McCartney's songs, but the former Beatle is the star as usual. At age 71, there isn't even a hint of decay. "Alligator" shows that immediately. Beginning with a playful keyboard jaunt, "Alligator" evolves into bustling guitar-driven pop-rock perfection — punctuated at the end of each chorus with McCartney asking "could you be that person for me?" over a sparse synth-led break. McCartney's pursuit for diversely effective ear candy is a smashing success, as always. Radio-friendly jam "Queenie Eye" begins lovably deceivingly as well; somber strings push forward before McCartney ferociously appears over a buzzing bass and lively piano accompaniment. There really isn't a bad track on New. McCartney sounds invigorated, and New almost certainly sounds like an homage to McCartney's Wings days. He still gives most new acts a run for their money.
——————————————————————————————————————————
46. Moonface – Julia with Blue Jeans On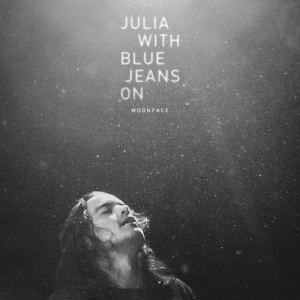 Throughout all of his forays with Sunset Rubdown, Wolf Parade, and Moonface, Spencer Krug had yet to attempt a sparse piano-based album. Well, he can cross that one off the list with Julia with Blue Jeans On, a minimalist but highly touching album that shows Krug as an extremely powerful songwriter even without his typical multi-instrumental ambition. Especially with early Sunset Rubdown efforts, Krug showed a tendency for taking advantage of small spaces, almost constricting the listener with an emotional fury akin to listening in on a private performance, with Krug checking every so often for your attention. Julia shows his chops as a classical pianist, but also a spine-tingling lyricist. Look no further than the brilliant self-titled track for that. Like Kate Bush's 50 Words for Snow, Julia isn't an album with loads of replay value. It's more reminiscent of a great film that bites at the viewer with its analysis of humankind's fallacies, too cruel to play repeatedly but emotionally spot-on enough to resonate forever.
——————————————————————————————————————————
45. Jenny Hval – Innocence is Kinky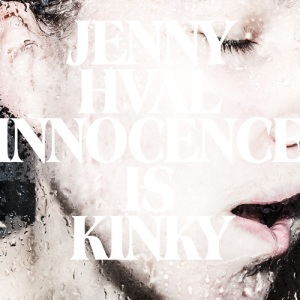 Jenny Hval first made her appearance on Obscure Sound in 2008, with her "one-woman band" Rockettothesky. Her rich vocals and expansive stylistic arsenal reminded of Björk, and now five years later her sound continues to grow with Innocence is Kinky, a widely acclaimed release that has finally opened Hval's talents up to a wider audience. Shedding the Rockettothesky name, Hval has maintained a constant presence in the Oslo scene. Innocence is Kinky is such a step forward because it breathes extreme life into her palate, which at its most vulnerable suffered from overly complacent percussion and vocals. Her melodic skill was always there, but occasionally was not accompanied by the proper elements — until this album, where her vocals show new life. Representative of this: "Mephisto in the Water" sounds otherworldly, Hval's vocals raising in prominence until gleeful exclamations of "springtime is here!" serve as rest stops to the hypnotic liquid-like trickling. It touts a Stravinsky-like exoticism. Innocence is Kinky uses experimental vocals in stunningly successful fashion, and combined with Hval's knack for melodies it results in a largely unforgettable listening experience.
——————————————————————————————————————————
44. Jason Isbell – Southeastern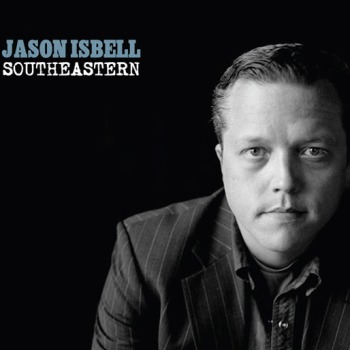 Jason Isbell was a major part of The Drive-By Truckers' songwriting success the past decade, his talents alongside the songwriting of Patterson Hood and Mike Cooley providing some of the most memorable country and folk concoctions in recent memory. His most recent album, Southeastern, benefits from a mixture of longing romanticism and tired loneliness, the latter shown fully on the beautiful track "Traveling Alone". "I've grown tired of riding alone, won't you ride with me?" he croons with a beautiful twang. On Southeastern, it's hard to say no in response. One of the main draws of Southeastern is its lack of pretension. The arrangements are easily engrossing, devoid of any overly forced twists. Southeastern is an album listeners can jump into, and immediately enjoy. The variety provides something for both the sappy romantics and barroom excitement.
The likes of "Cover Me Up" and "Traveling Alone" are heart-tugging love songs, the former opening the album with an affirmative longing over gentle acoustic strums and distant electric twangs. Still, as a member of Drive-By Truckers, it would be odd if Isbell released an album without any rockers. Efforts like "Flying Over Water" and "Super 8" rock just the right amount, the former propelled by bursts of infectious distortion that inject an anthemic fervor into a track fit nicely for radio. "Super 8" is the album's most jolted effort, a true flash of energy ideal for a raucous dance at a southern bar. There are not enough immediately accessible country-folk releases on the independent circuit today; most contemporary releases of that ilk either lack engaging simplicity or daring turns. Isbell manages to tread the line between both, and it results in a pleasing album with Southeastern. Full Review>>
——————————————————————————————————————————
43. Grouplove – Spreading Rumours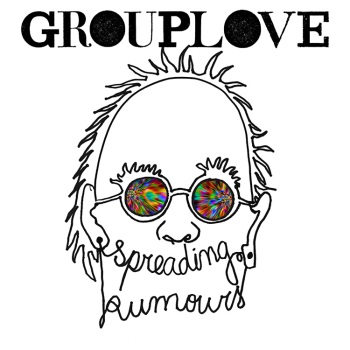 Softly trickling into existence with beautiful dreamlike piano melodies, the opening track of Spreading Rumours – "I'm With You" – gives listeners time to adjust to an album that is vastly different from Grouplove's earlier works. Gradually giving way to a choppier techno style, "I'm With You" is a good representation of the contrast and change found within the album. By this time, it's clear that Grouplove is moving in a new direction musically. Whereas the first album was very crisp, clean, and complete-sounding, Spreading Rumours stands out as a much busier, ever-changing album. Arriving during a sort of transition period between musical styles, the album sounds as if a musical brainstorm has erupted into a variety of eclectic styles and colors. One thing that remains unchanged for Grouplove on Spreading Rumours is the heavy reliance on the unique vocals of Christian Zucconi and Hannah Hooper; the harmonies between the two remain strong, as usual. Though jumbled at points, Spreading Rumours creates even more hype for a third album that will surely show more clearly the stylistic direction of Grouplove. –Zach Beckstrand
——————————————————————————————————————————
42. Preservation Hall Jazz Band – That's It!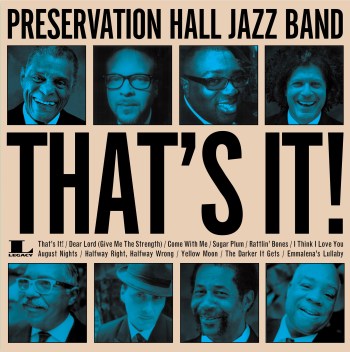 Preservation Hall Jazz Band continue to reign as a source of consistency in the world of jazz. Taking their name from the Preservation Hall venue in their native New Orleans' French Quarter, the collective has consisted of a rotating cast of members since debuting in 1963. The current ensemble's most recent album, That's It!, is another strong showing from a collective with no bad apples among their dozens of releases. The most recent plays a generally traditional ode to New Orleans jazz, the elements steeped in swing and blues. Production efforts from My Morning Jacket's Jim James bring a dose of modernity to the recordings, but for the most part That's It! sounds like a wonderful blast from the past, where modern-day musicians creatively infuse sounds from jazz's roots into the creative concoctions that emerge today.  The album's most exotic notes come toward the second half, especially with the exotic gypsy-inspired allure of engrossing instrumental "Yellow Moon" and the grandiose dramatic piano tour-de-force "Emmalena's Lullaby", which plays like a somber ghost ballad that resonates through the empty halls of stoic wartime European mansions.  the bulk of That's It! is a pure delight, ranging from the bouncy lush draw of "Come With Me" to rich atmospheric bursts on colorful gems like "Yellow Moon" and "Emmalena's Lullaby". If you haven't been introduced to Preservation Hall Jazz Band yet, this is a good opportunity. Full Review>>
——————————————————————————————————————————
41. Hammock – Oblivion Hymns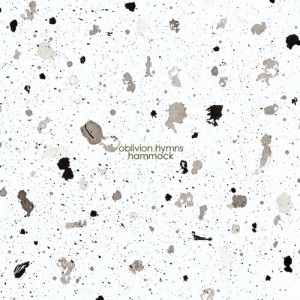 Hammock, the ambient/post-rock titans from Nashville, Tennessee, released their 6th studio album, Oblivion Hymns, on November 26th 2013. This album represents the first time this two-member band collaborated with a string quartet. Written, produced, and released entirely be themselves, Hammock's final product is full of beautiful soundscapes and ambient intricacies. Wonderful otherworldly guitars, haunting choirs, slow solemn chords, and suspenseful strings create a delightful cinematic-like experience. Hammock's albums have always evoked emotional journeys, but this one managed to surpass its predecessors with remarkable grace. Be sure to take a good listen to standout tracks "Turning Into Tiny Particles… Floating Through Empty Space" and "I Could Hear the Water at the Edge of All Things". Oblivion Hymns is a gorgeous release that serves as one of 2013's most overlooked releases. Stream Oblivion Hymns in its entirety here. -Luke Malley