——————————————————————————————————————————
30. Sigur Rós – Kveikur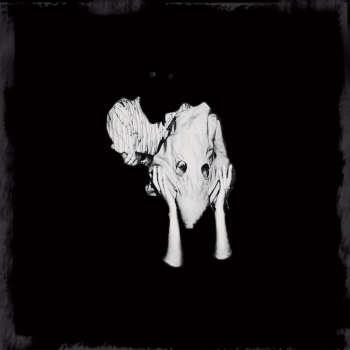 The first sounds on Kveikur immediately show it as an album quite unlike anything Sigur Rós has attempted before. The crackling and ominous apocalyptic thumps of opener "Brennisteinn" is highly uncharacteristic for Sigur Rós, who are never hesitant to kick things off with a sweeping orchestra or tranquil synth pad. Instead, "Brennisteinn" sounds like a beast awoken from its slumber, its teeth grinding in anticipation with distorted churn and metallic guitar blast. The seven-minute journey eventually finds Jónsi in his dizzying falsetto heights after a somewhat restrained vocal intro. Although they project entirely different languages, one can't help but recall the psych-rock elements of Os Mutantes, and their ability to combine a wildly unleashed rock sound with components of haunting psychedelia. That reference would seem nuts prior to the release of Kveikur, but there are a lot of firsts for Sigur Rós here, even after seven albums and nearly 20 years of writing music together. Kveikur is perhaps Sigur Rós' most adventurous album yet, and with that comes a head-scratcher or two. Still, the number of missteps on Kveikur is minuscule. Even on a track like "Hrafntinna", which starts out questionably with the repeating of kitchenware-like clanging, the ascent into the cohesion of soaring beauty and jagged distortion can be breathtaking. Sigur Rós are fully aware of their strengths at this point, and with Kveikur they retain them while marching forward on new ground that is dark and somewhat unsettling, but more engaging than several past efforts. Review>>
——————————————————————————————————————————
29. Earl Sweatshirt – Doris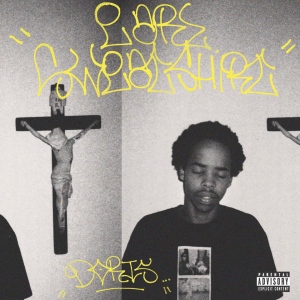 Odd Future wunderkind Earl Sweatshirt apparently went through a tumultuous couple of years. A few years ago, Earl's mother sent him to a therapeutic retreat school in Samoa because he was getting in too much trouble. Not as fun as Bel Air, for sure. But it goes to show the youth of the 19-year-old Earl Sweatshirt, who has always seemed well beyond his years, even when he was putting out mixtapes at age 15. Call it God-given talent or good genes (Earl's father is noted South African poet and activist Keorapetse Kgositsile and his mother is a law professor), but there's no denying Earl's penchant for hypnotic and poetically inclined lyrics, often set against psych-friendly beats that aren't afraid of distortion or quirky vocal layering. Three years after Earl released his cult-hit eponymous solo debut at age 16, the much-anticipated Doris shows a more mature side. Earl asserts that point himself. "I'm gonna go out on a limb and say that you can hear the progression," he said before Doris' release. "I hope I lose you as a fan if you only fuck with me because I rapped about raping girls when I was 15." That bold, brilliant demeanor comes across perfectly on a track like the Neptunes-produced "Burgundy", a rush of energy propelled by Earl's flawless delivery and adrenaline-filled percussion, which was played predictably well by Questlove in the much-acclaimed Fallon performance. Other highlights include the jazzy piano-led "Chum" and "Whoa", which features Odd Future alum Tyler the Creator on his game. Doris is one of the most entertaining hip-hop releases of the year, from an artist who continues to advance his artistic pedigree.
——————————————————————————————————————————
28. Russian Circles – Memorial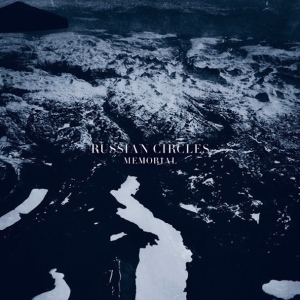 Russian Circles produce sweltering bursts of power that constantly serves as a reminder of the group's ferocious talent, which they have been steadily honing since their 2006 full-length debut, Enter. (Mostly) instrumental post-rock can be a tricky genre to navigate, full of bombast and imitators, but Russian Circles are the real deal. Regarding the genre's knack for filler, Russian Circles would even admit as much. "All due respect to Explosions in the Sky, but I just can't listen to the countless knock-offs they've generated," Russian Circles' Brian Cook said. So with that methodology in mind, it's hardly surprising to see this post-rock/metal trio continue to reach creative peaks. A traditional guitar/bass/drums setup guides most of Memorial,with occasional string and keyboard flourishes. But for the most part, the traditional setup powers the album's dizzying highs and lows — from the blasts of metal-like distortion on the thunderous "Burial" to more spacious pieces like "Ethel", which is propelled by fleeting and jagged guitar lines that pierce through listeners' hearts. The album's self-titled track is perhaps best representative of the group's ability to channel ever-changing emotions; it's a somber build-up that conjures visions of a cello-accompanied post-apocalyptic wasteland. Chelsea Wolfe's lonesome vocals do well in reinforcing the vibe. Memorial has the power to grip listeners with heavy force.
——————————————————————————————————————————
27. The Field – Cupid's Head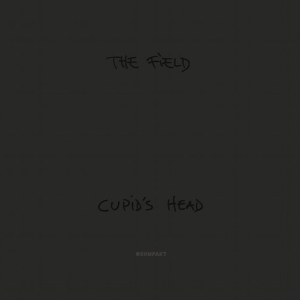 Few do minimal electronica as well as The Field's Axel Willner, a true talent in the field. His debut album From Here We Go Sublime made our top 20 in 2007, and since then Willner has expanded his arsenal to more organic instrumentation. 2009's Yesterday and Today featured pianos, vibraphone, and various forms of percussion in addition to Willner's usual synth-savvy formula. 2011's Looping State of Mind continued the organic trend as well, though never abandoning Willner's intellect for numbing yet melodically unforgettable repetition. Cupid's Head is more of a return to his 2007 debut in a sense, particularly for its emphasis on structural existence as opposed to development. There's less reliance on build-ups, and more prominence placed on the sheer momentum of a track — even if, in the cases of "20 Seconds of Affection" "No. No…", they reveal their tone and overall direction very quickly. Cupid's Head is a highly textural album, where chopped vocal samples mesh with stuttering percussion ("Cupid's Head") and mind-numbing synth clicks comprise for a truly psychedelic allure ("No. No…"). It's another impressive release from the very consistent Willner, who puts out a solid full-length every two years on the mark.
——————————————————————————————————————————
26. Ryan Hemsworth – Guilt Trips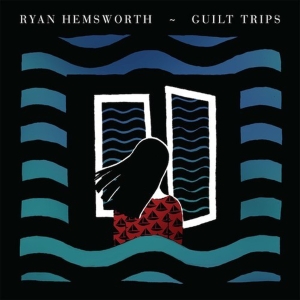 Ryan Hemsworth is one of those producers with an active ear, capable of turning even the simplest samples into a machinated part of a track that can transport listeners to another world entirely. Guilt Trips, the Canadian producer's solo debut after a series of hyped EPs and remixes, shows this ability a countless number of times. On the wonderful "Weird Life" he turns the quaint backing synth-pop progression from "Souvenir Glace", a lost '80s gem from Japanese "nightbus" pop project Testpattern, into the central focus. Effervescent bursting synths and Japanese vocal samples continue to manufacture one of the year's catchiest tracks, a clear standout on Guilt Trips. Its success is akin to another album success in "Ryan Must Be Destroyed", the epitome of a built-up synth-pop anthem. Ascending synths emerge against a backdrop of click-clacking percussion, practically begging for a furious hip-hop delivery. But Hemsworth is fond of the chill pills, even in his hip-hop beat ventures. Another highlight, "Against a Wall" is a lush hip-hop ballad with relaxed vocals courtesy of Lofty305; it's a hip-hop/R&B exercise for Hemsworth, one he passes with flying colors. After all his successful remixes and EPs, it's not like the success of Guilt Trips is surprising. What really wows are the eclectic stylistic journeys and intoxicating atmospheric consistency.
——————————————————————————————————————————
25. Vampire Weekend – Modern Vampires of the City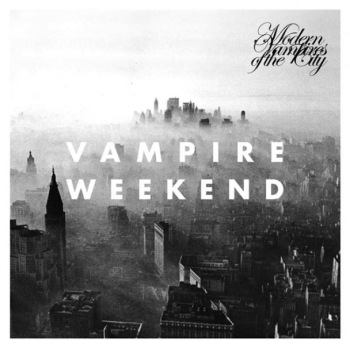 On their third album, Vampire Weekend continue to progress from the collegiate prep-friendly Afro-pop revivalism of their 2008 eponymous debut into something more expansive. The Paul Simon influence is still there, but gone is the constant comparing to specific tracks of the Graceland ilk. This is no longer a band whose success is contingent on trendy Afro-pop revivalism. Such is apparent immediately with opener "Obvious Bicycle", where a stumbling grand piano laces gently over click-clacking mechanical percussion; the latter provides a wonderfully addictive contrast to frontman Ezra Koenig fleeting yet anthemic croon. It's not the type of effort with the prevalent hooks that have brought Vampire Weekend such massive college radio play in the past, but it touches on a sort of delicately empowering atmosphere that previous Vampire Weekend efforts were reluctant to venture toward. As the band's members approach their 30s, it's clear that new stylistic territory is not a bad thing. Rather, it's a natural progression, and that's precisely what Modern Vampires of the City is for this NYC-based quartet. there is a youthful enthusiasm that permeates throughout the entirety of Modern Vampires of the City, from its blasts of energy ("Ya Hey", "Worship You") to retrospective atmospheric haunts ("Hudson", "Obvious Bicycle"). This enthusiastic mish-mashing is a tendency that one hopes Vampire Weekend will never lose. Modern Vampires of the City is an album that strikes a remarkable balance between moving forward and clinging to what already works, which for Vampire Weekend is a love for anthemic hooks led by chirpy vocal melodies and chiming arrangements. Review>>
MP3: "Don't Lie" // Video: "Diane Young"
——————————————————————————————————————————
24. Washed Out – Paracosm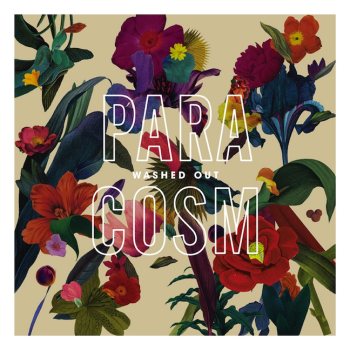 When I saw Washed Out live a few years ago, I witnessed one of the most involved and animated crowds in my show-attending experience. This was around the time of his 2011 full-length debut Within and Without, a release that served as natural progression from his earlier EPs, which touted a dance-friendly and infectious hybrid of nocturnal synth-pop and house. It helped solidify Ernest Greene's status in the chillwave scene. Washed Out's recent album, Paracosm, represents a mode of instrumental expansion for Greene. He and producer Ben Allen (Deerhunter, Animal Collective, Gnarls Barkley), who also produced Within and Without, culled sounds from other 50 instruments and samples.  My question upon hearing this was how well it would correlate with Greene's innate ability to incorporate samples and electronic elements for a thrilling and scenic sound. Would Paracosm performances live up to the energy of his earlier shows? While the tracks on this album aren't as full-throttle or initially thrilling as the likes of Washed Out classics like "Get Up" and "Belong", Paracosm represents a sleek adjustment for Greene's sound, resulting in his prettiest release to date. Highlights include the gently pulsating "Weightless" and "It All Feels Right", which shows off some Flaming Lips accessible psychedelia akin to their Soft Bulletin period. So while the crowd energy at Washed Out shows may taper down a bit, audiences should be just as engrossed in Greene's hypnotic compositions.
——————————————————————————————————————————
23. Dent May – Warm Blanket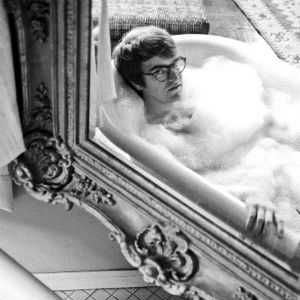 Dent May's 2012 LP, Do Things, was a phenomenally catchy release from the Mississippi-based artist; it landed at #20 on our list of best albums last year. May has the pop songwriting smarts and accessible, funk-tinged stylistic arsenal to be a star on many summer playlists. His latest album Warm Blanket makes no mistake of this. Its first single, "Born Too Late", shsows what May does best; he topples funk-tinged arrangements with staples of swirling key-tinged psychedelia, and a touch of Brit-pop for good measure. He channels both elements of Jarvis Cocker Brit-pop and engrossing classic-rock, complete with swirling transitions and striking guitar leads — as is the case on gems like the classic-leaning "Do I Cross Your Mind?". Other tracks are content in displaying Dent's pop expertise. A simple yet playful piano loop gets things started on "Born Too Late", which gradually shifts downward in tone before May's spunky vocals emerge over an additional hip-thrusting vocal background additive. By the time "Born Too Late" launches into a dramatic string-laden bridge, and then a perky keyboard swirl, its propensity for repeated listens is evident. Try to listen to this track just once; it's hard to put it down. The same applies to the Beach Boys-inspired summer-pop of "Found a Friend" and the peppy enthusiasm of "Born Too Late".  An album devoid of unnecessary frills or failed stylistic endeavors, Warm Blanket is a wonderfully infectious release that balances pop and rock of yesterday and today.

——————————————————————————————————————————
22. Tim Hecker – Virgins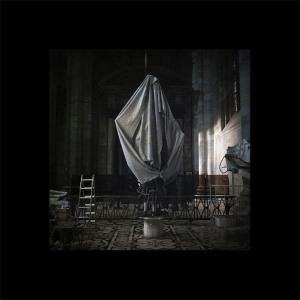 Through seven albums, Tim Hecker has shown that he approaches his creative process differently with each one. 2011's Ravedeath, 1972 (2011: #29) was recorded in an Icelandic church in a single session comprising of guitar, piano, and live organs. Alternatively, 2004's Mirages was heavy on processed and distorted guitars; some publications called it "an ambient-death-metal classic." Suffice to say, it's clear that Hecker alternates his recording strategies to keep things fresh, but there is a constant in his sound; it's the sheer power he is able to resurrect from both droning elegance and cacophony, regardless of the instrument at the helm. The unique recording aspect of Virgins is that it was recorded as if live and improvised, by an collective of musicians playing piano, woodwinds, and synths. Recording took place throughout Montreal, Reykjavik, and Seattle, which is perhaps symptomatic of the album's chillier moments. That's the thing too; Hecker's songs have such character that they project feelings upon the listener, whether it be the icy trickling keys in "Radiance", the wide open spaces of "Incense at Abu Ghraib", the orchestral-synth swelling of "Virginal II", or the somber piano-led elegance of "Black Refraction", a foray into classical piano works that shows a side of minimalism. Still, the bulk of Virgins is chock full of different sounds, some soothing and others intimidating — with several tracks that alternate subtly between the two. Hecker doesn't care for trends in the music industry. He continues to explore a style all of his own, and with Virgins it's another smashing, chilling success.

——————————————————————————————————————————
21. Smith Westerns – Soft Will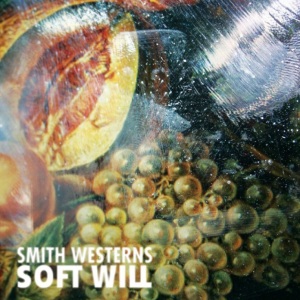 Soft Will isn't any huge leap forward for Smith Westerns, the Chicago-based rockers who charted successfully with Dye It Blonde (2011: #10) by blending nostalgic rock with upbeat hooks. That doesn't mean it's not a quality record, though. Soft Will as a lusher, dreamier album in some regards, but that doesn't mean the group's penchant for soaring and anthemic retro-inspired rock hooks is missing. "3am Spiritual", with its keyboard haze, is the softest of the bunch, but with "Idol" we get something more akin to the sound on Dye It Blonde. Christmas-time keys and twangy guitar leads complement the sonorous vocals of Cullen Omori wonderfully, helping drive an easy-listening rocker that rides a fine line between nonchalant garage-rock and twinkling new-wave. While it didn't include a huge breakout single, Soft Will really shows its strength in its consistency. Some tracks leave a more prominent marks than others, but there no notable errs. "Fool Proof", with its jubilant and twangy chorus, is nicely representative of the group's structural tendencies: swaying verses and a punchy chorus, accompanied midway through by a sparkling bridge where keys assume the most prominence. "White Oath" also deserves accolades with its gradually expanding chorus, timeless in its recollection of '70s AM-pop gold. Soft Will is an extremely fun record, plain and simple, that shows Smith Westerns continuing in a no-frills, hook-laden direction.