——————————————————————————————————————————
20. Ducktails – The Flower Lane
Released in January, Ducktails' The Flower Lane was one of the first great releases of 2013, a memorable journey through nocturnal synth-pop and spacey psych-rock concoctions via frontman Matt Mondanile, who's also the guitarist for Real Estate. Immediate highlight "Letter of Intent" is a fantastic effort that extends Monandile's reverb-friendly, lo-fi electro-pop/rock hybid to a more polished funk-tinged reincarnation. The striking sounds are partly courtesy of collaborators Joel Ford and Daniel Lopatin, who contribute bass and synths, respectively. You may recognize them from electro-pop duo Ford & Loptain, previously known as Games. Another prominent collaborator on "Letter of Intent" is Jessica Farkas, whose crisply angelic vocals are the perfect accompaniment to graceful synth arpeggios, whirring vocoders, and trickling guitar additives. The track practically glistens with beautifully arranged synths, which are continuously backed by an effervescent synth pad that floats like a cloud. It's like the soundtrack to some fantasy world, where every breeze sets some elaborate wind chime composition in motion. On the less ethereal side, "Timothy Shy" shows some wonderfully angular guitar work, which transforms into a scratchily distorted bliss during the final minute or so. The self-titled track is killer too, a Todd Rundgren-like assortment of swirling keys and nonchalant hooks. The Flower Lane is a very solid release from Mondanile's Ducktails, one of the best projects in the hazy lo-fi rock scene.
——————————————————————————————————————————
19. Burial – Rival Dealer EP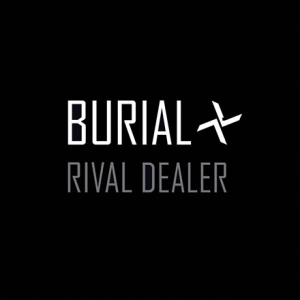 At the time of this writing I've only had a few days with Burial's new EP, Rival Dealer, which was just released. It doesn't take long to recognize its quality, though. Rival Dealer would have placed higher on this list if not for it having less content than the albums above it; the EP  falls just under 30 minutes, but that time is quality. Burial's Will Bevan is one of the most consistent songwriters in dubstep, and electronic music in general, tending to release at least one stunning EP per year. Not coincidentally, Burial often releases material in winter, when nighttime lasts the longest. Nocturnal vibes seem to radiate from Bevan's music naturally; there are some listeners who only listen to his tracks at night. Rival Dealer isn't any different. The ten-minute self-titled track sounds like a journey through a drug-induced club scene at 2AM, with tribal drums and distorted gyrations lunging at the listener like demons around a barely lit corner. But if we're talking the EP's best moment – and easily one of 2013's greatest tracks – that belongs to the absolutely stunning "Come Down to Us". Its drums aren't as immediately involved as most Burial tracks, the vocals samples have more clarity than usual, and the tempo is ethereal and dream-like. But Bevan's amazing knack for transitions and delicate compositions remains, as usual. A gorgeous keyboard melody is laced throughout a series of highly emotive vocal samples, which peak at the stunning '80s synth-pop breakdown, beginning around the seven-minute mark. At this point, a new track practically emerges, one of equally stunning beauty. Wait until night falls, relax, and turn on Rival Dealer. You'll enter a new world.
——————————————————————————————————————————
18. The National – Trouble Will Find Me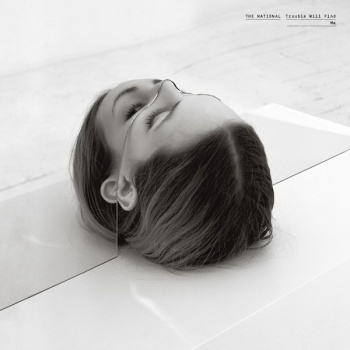 The National are a group with no pressure to change. Matt Berninger's deeply somber baritone seems right at home over the band's current arsenal of guitar-driven murmurs and narrative deadpans about societal disappointment and lost loves, and they have churned out quality albums like clockwork since their 2001 self-titled debut. Their sixth, Trouble Will Find Me, has no intention of breaking that streak. It's a wildly consistent album that hones in on what The National do best; they create willfully engaging songs with prominent streaks of yearning dramatics, led by a voice that sounds perpetually down in the gutter.  The theme of clinging onto nostalgia, and the ensuing repercussions, runs freely throughout Trouble Will Find Me. "I am secretly in love with everyone I grew up with," Berninger sings with a deadpan smirk on "Demons", which almost resembles late-era Springsteen in its nonchalant narrative approach. The chorus' transition, where Berninger ticks his range up just enough for discretion, subtly advances for grand effect. It's a practice the group is familiar with. "Humiliation" succeeds on a similar level, with mounting ambient effects co-existing alongside a chugging guitar rhythm. When the chorus hits with its warm organs, Berninger emits a wordless croon of sorts every few moments, providing resounding melodic impact to a track that already reaps from a strong initial presentation. There are plenty of great moments throughout Trouble Will Find Me, from the stunning heartbreak of "This is the Last Time" to the twangy tell-all "I Need My Girl", where Berninger seems proud to wear his eroding emotions on his sleeve. This is nothing new for The National, who have the ability to turn feelings of loss, inadequacy, and longing nostalgia into poetic and spine-tingling memoirs. And like the greatest works, there are a variety of twists and hooks to keep things enthralling below the surface. Review>>


The National – "This Is the Last Time"
——————————————————————————————————————————
17. Pet Shop Boys – Electric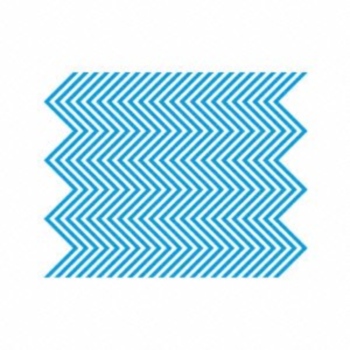 The Pet Shop Boys will likely still be writing effectively rousing electro-pop when they're old and grey. Consistency and durability are the duo's trademarks. Since 1986, The Pet Shop Boys have released a new album at least once every three or four years, not one dud among their twelve full-lengths. As their previous album Elysium represented some of their safest yet most inconsistent material, it's satisfying that the follow-up, Electric, is a bold display of their club roots, and potentially The Pet Shop Boys' best release since 1996?s Bilingual. The successful direction of Electric may be best represented by "Inside a Dream", a wonderfully twinkling gem that traverses from industrialized club-based build-ups into a glistening pop chorus, the latter providing a moment that's comparable in quality to Pet Shop Boys' best hooks. The hooks on Electric are not as unavoidable or frequent as some previous releases, but Electric represents some of the best build-ups toward them, along with the most effectively engaging atmospheric make-ups on the duo's résumé. "Inside a Dream" straddles between two different worlds, one a relatively anxious collection of arpeggiated synth pushes and the other a blue-skied utopia with twinkling keys. "Thursday", with its string additions and hip-hop interlude, finds similar solace in stylistic meshing.
The striking balance between various approaches makes both "Inside a Dream" and "Thursday" remarkably stellar and contagious efforts. They represent the stellar balance on Electric, an album that shows the duo with a revitalized aim toward diverse soundscapes. On another highlight, a gargling synth arpeggio leads the glistening "Love is a Bourgeois Construct", which plays with a much more optimistic and idealistic melody than the title suggests; its template is forceful yet gracefully striking. Electric is certainly a fascinating release from The Pet Shop Boys, who show a fondness for club and even rave on specific tracks, but never abandon the glistening hooks that are rightly renowned for. "Shouting in the Evening" may be more novelty than some listeners will prefer, but overall Electric is a cohesive listening experience marked by hook-laden club-pop transitions ("Inside a Dream", "Thursday") and stellar industrial pieces of intricate dance ("Fluorescent", "Bolshy"). Review>>
"Love Is A Bourgeois Construct"
——————————————————————————————————————————
16. The Arcade Fire – Reflektor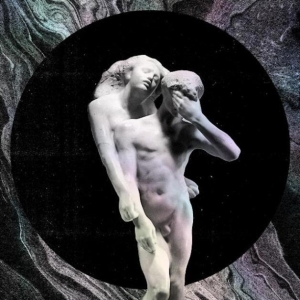 Arcade Fire album releases have become somewhat of an event since Funeral, the 2004 classic that got everything started. The Canadian rockers always unleash an epic, almost cinematic sound, drawing solid marks for 2007's Neon Bible and 2010's The Suburbs. Despite these album's highlights, there were bouts of inconsistency that were likely attributed to the group's ambition and collective ideology. Funeral was a flawless culmination of their ability to sweep listeners off their feet, and into an exotic and nostalgia-heavy world of growing up. And as good as their successive releases were, with plenty of stunning tracks, they never seemed to hit the same way. Many 20-somethings associate Funeral with their early "indie-rock" listening experiences. At least I do; Funeral will always hold a soft, nostalgic place in my heart. With that in mind, I was delighted to find that Reflektor is the band's most consistent collection of their ambitious sound since Funeral, with over 75 minutes and two discs of content that will satiate even the hungriest Arcade Fire fans. The album is chock full of good material, showing Arcade Fire's most eclectic offering to date. There are thunderous rock efforts like "We Exist", led by a galloping bass that helps lead into a Modest Mouse-like rock-frenzied hook explosion. Then there are playful stylistic odes, like jangle-pop revivalism gem "You Already Know", or synth-pop perfection "Porno". The latter is a breathtaking effort. "Porno" shows adeptness at slick electro-pop hooks, and also the small-town weariness of Bruce Springsteen, who Win Butler channels during the final minutes. Even if the running time and various stylistic attempts seem daunting at first, hunker down and enjoy it. Reflektor gets even better upon repeated listens, though there's plenty of magic on first listens as well. Arcade Fire sound stylistically revitalized and willing to explore new territory.
——————————————————————————————————————————
15. The Knife – Shaking the Habitual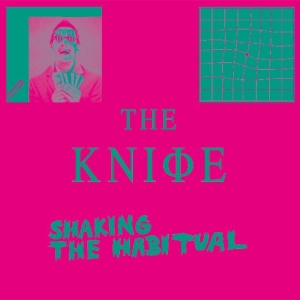 The Knife's influence on contemporary electronica is a given, even as only six years have passed since the release of Silent Shout, where oddball synth-pop was led by playful vocal range fluctuations and icily atmospheric melodies. As recent artists like Grimes assert the present popularity of idiosyncratic synth-laden sounds, which can be more accessible than initially thought, it's worth looking back on Silent Shout as a precursor to an avant-garde synth-pop movement heavy on both infectious accessibility and eerily unique production. The Knife's newest album, Shaking the Habitual, is no different; it has the sounds of a The Knife album, for sure. On "Full of Fire", drums stumble like dominoes over a whirring synth lead as Karin Elisabeth Dreijer sings climactically; an explosion of sorts seems imminent, especially as the synths heighten in pitch and animal-like sound effects consume at the three-minute mark. It sounds half-horror film and nature expedition. The track's second half is more percussive, with even weirder and distorted vocal layering and buzzing synth collisions. It's hard to believe the excellent, nine-minute "Full of Fire" is merely 10% of the album. The other 90% is just as engrossing. The clangy Afro-pop rush of "Without You My Life Would Be Boring" shows the fluctuating melodic prowess of the duo so well, with woodwinds and vocals becoming inseparable as the pitches align perfectly. Meanwhile, "Networking" resembles a fever dream with its queasy sampling. The production on Shaking the Habitual is really quite amazing, even if at times it's startling. It's a dark release dripping with sludge, where twenty-minute epics sit alongside concise punches with content. Shaking the Habitual is the type of creativity we've come to expect from this talented Swedish duo over the years.
——————————————————————————————————————————
14. The Feather – Invisible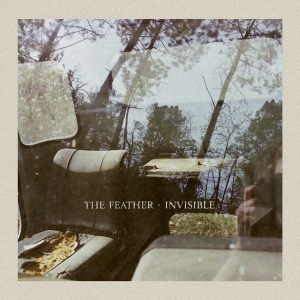 Belgian group The Feather craft an intoxicating sound that sounds purely enchanting, as if it emerged from an illuminated forest where unicorns roam. Their album Invisible is easily one of the most impressive debuts of 2013, with stellar production and a knack for melody reminiscent of veteran indie-pop acts. Standout "What If" initially travels alongside an element present in many of The Feather's tracks: a prickly and very lighthearted keyboard melody that appears concise in its punch. Over this high-pitched light occurs a vast array of instrumental pushes, all combining for a powerful anthemic sound. Multiple vocal layers culminate for an angelic tone, which ascends until the chorus reaches its peak, where "what if"s are layered with impressive precision. It's a moment that compares to both Sigur Rós' ambition and early Gotye ("Hearts a Mess"). The Feather have a ton of things going for them, and I'm pumped to hear what their future has in store. The playful "Sighs" is also catching, transitioning between bare keyboard-accentuated melodies and percussion-propelled expansiveness. And then there's that chorus that will melt your heart, as is the case on several tracks throughout Invisible. This is a debut that's packed with more emotional sincerity and gorgeous arrangements than most bands accomplish in a career.
——————————————————————————————————————————
13. Daft Punk – Random Access Memories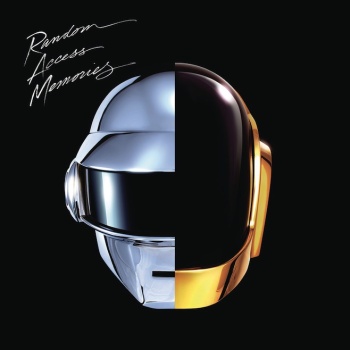 Electronic duo Daft Punk are noted for their patience between releases. Hearing the vastness that is Random Access Memories makes that approach entirely understandable. This is a jam-packed, 74-minute album that will have Daft Punk fans salivating, with frequent collaborations similar to Gorillaz's Plastic Beach. While some production choices and uses of collaboration are spotty, there are moments on Random Access Memoriesthat show the French electronic duo at their absolute best, like on the cathedral-sized "Touch" and several tracks in the second half that promote an eerily spacey feel. It may be a lot to swallow at first, but once digested Random Access Memories is one of the year's most memorable electronic releases. With loudly pulsating '80s-inspired guitar blasts and a funk-tinged rhythmic backing, "Give Life Back to Music" jump-starts Random Access Memories toward instantly infectious territory, as Daft Punk have a tendency of doing with openers. This is an album opener full of danceable rhythms and a repeating vocoded catch phrase, per usual. It's not an effort with much structural advancement, but there's plenty to cherish in the initial idea alone; this is Daft Punk comfort food, something entirely expected but satiating nonetheless. Aforementioned stunner "Touch" initially drags slightly as Paul Williams' vocals aren't served by much of an accompaniment, but the energetic burst of excitement just past the three-minute mark lifts it into dizzying heights. "Touch" takes awhile to get started, but once it does it blasts until a cathedral of sound that marks one of the best moments on Random Access Memories, and in 2013 in general.

Excluding the Panda Bear collaboration, which appears overly gimmick-y, the second half of the album deserves plenty of praise.  "Touch" and "Get Lucky" are wonderful epics, and a commendably spacey section of the album begins with "Beyond". Along with "Motherboard" and "Contact", Daft Punk show a truly unique atmospheric touch that meshes futurism and the unknowns of space, the latter particularly evident on the stimulating closer "Contact". The whirring synth arpeggios present throughout the second half promote tranquility and the unknown rather than the urgency felt throughout the first half. This is a tactfully patient section of the album that closes it in grand fashion; it seals an album with a multitude of stunning moments, with several showing Daft Punk at their best. Review>>
——————————————————————————————————————————
12. James Blake – Overgrown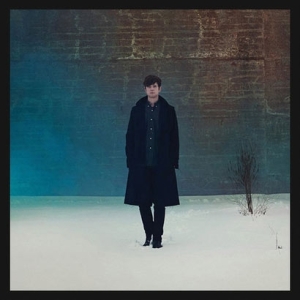 James Blake's sophomore album, Overgrown, does an excellent job of borrowing the most effective parts of his 2011 eponymous debut, while advancing him into territory that isn't as reliant on electronic wizardry. Overgrown is a release less shrouded in repetition and dance-based structures, instead offering more clarity on Blake's organic vocals and piano/synth integration. On the self-titled opening track, Blake's gentle hums and croons float over a bass-heavy percussion beat, soon opening for a caressing stream of keys. At its most emotive moment, strings and horns creep in as Blake laments, "I don't wanna be a star, but a stone on the shore / A lone doorframe in a war, when everything's overgrown." His arrangements paint such pretty pictures, no matter how bleak. On the more infectious end, "Life Round Here" pushes prickly synths that assemble a suave arpeggio over hip-hop percussion, with Blake's best vocal moments coming in the subtly effective transition to the chorus. In terms of sheer atmosphere, it's hard to top the Brian Eno collaboration "Digital Lion". Romantic synth pads and choppy vocal grunts establish an utterly captivating opening, and the track never strays from the initial beauty. As Blake conjures visions of the "rainiest days", an excitable bass-synth jolts "Digital Lion" into a more infectious realm, all while maintaining the absolute gorgeous soundscape. It's a tidy microcosm of Blake's ability to balance the wonderfully infectious with heartrending atmospherics, which on full display throughout the touching Overgrown. I can't wait to see what James Blake does next.
——————————————————————————————————————————
11. Julia Holter – Loud City Song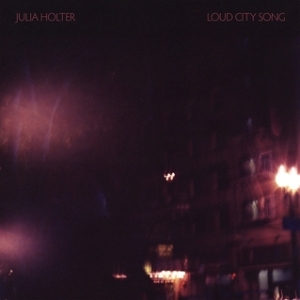 Julia Holter's frequency of quality is alarming for such a young artist. At age 28, Holter has already released excellent albums in three consecutive years. Her third, Loud City Song, may best represent her unique craft. There's heaps of emotional depth throughout her work, most accessibly offered with Loud City Song and its assortment of string-aided epic ballads and sparsely beautiful contrasts, stark in their structural maneuvering but executed brilliantly nonetheless. "Maxim's I" features swelling organ-y keys, reminiscent of Beach House's heavily intoxicating dream-pop sound. Holter's vocals sit in a plane more akin to Kate Bush and Scott Walker, idiosyncratic vocalists who use open spaces and exotic soundscapes to their constant advantage. This is fully apparent on "Maxim's I", as Holter alternates between sensual dream-like croons and punchy exclamations, pausing occasionally for gorgeous violin work that combines perfectly with keys just after the three-minute mark. "Hello Stranger" makes greater use of open spaces, leading largely on a building drone of developing strings and loosely-placed jazz percussin. On the powerful "Horns Surrounding Me", rushing footsteps and anxious whispering concoct an atmosphere where the track's city-like blaring is aptly fitted. It's the track that best coincides with the album's name, Loud City Song, as if taking a cue from Steve Reich's 1995 minimalist release City Life. Loud City Song is far from minimalist, though, with its boisterously swelling compositions; the city comparison just arises in the atmosphere, bustling with rapid movement a breathlessly impressive artistic fury.