Posted
December 14, 2013 by Mike Mineo
in Top Albums
Best Albums of 2013: The Top Ten
——————————————————————————————————————————
10. Foxygen – We Are the 21st Century Ambassadors of Peace & Magic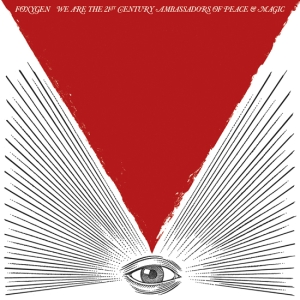 Foxygen's 2013 release was relatively polarizing. It caused some to call the group a derivative rip-off of vintage psychedelia, while others praised the band's ability to integrate humor and character alongside colorfully infectious psych-rock vibes. I tend to fall into the latter, more complementary camp, who are smitten with the duo's very listenable combination of rollicking Rolling Stones-like classics and fresh-faced psychedelia in the vein of MGMT. Sure, they have the tendency to rhyme words like "arms and legs" to "bacon and eggs", but it's part of the campiness that makes We Are the 21st Century such an amusing album. Take "Oh Yeah", for instance, a great representation of Foxygen's past-revering sound. A classic-rock arsenal is unleashed as the vocals echo a Jagger nonchalance. Then the chorus hits, trying to bring listeners to their knees with an accentuated falsetto. "How come you got to make a fool of me?" the high-pitched vocals ask, as the Jagger-like vocals interject with melodic whimsy. It's a greatly executed track. On the suaver side is "Shuggie", where warbly synths help comprise an exotic melody that lovably borrows from the quaint rock-pop of The Kinks. The Ray Davies goggles are on here, as opposed to the Jagger ones. A new track practically emerges at 02:30, a forcefully chugging psych-rock bridge that's one indication of Foxygen's knack for concisely effective transitions. With additional highlights like the loosely shimmering "San Francisco" (another Kinks sound-alike) and moody glam-rock ballad "Oh No", We Are the 21st Century establishes itself as one of the most fun releases of 2013.
——————————————————————————————————————————
09. The Derevolutions – Living in the Pop World, Vol. 1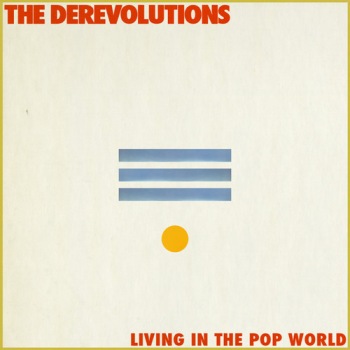 The Derevolutions is easily one of my favorite discoveries this year. From their outstanding Living in the Not World EP and hip-hop remixing to stellar track "Yell It Out!", which recently was featured on a prominent ESPN commercial campaign, The Derevolutions' sample-infused array of cheerleader chants, soulful guitar licks, and melodic fluctuations make for one of the most striking sounds of 2013. Living In The Pop World? is the 6-song debut from the Northampton, MA producer. The self-titled track is nicely demonstrative of The Derevolutions' slick grasp of sample-infused pop music. It presents an exhilarating slice of tropical wizardry, revolving around a lead synth line that features Eastern Asian-infused melodies with infectious contemporary twists; the latter is prominent as the chord progression concluding each verse even compares to subdued R&B in its alluring suaveness.  There may be only six tracks on this release, but they show phenomenal promise. "Disappoint Your Teacher" is a bona-fide jam with propulsing bass and excitable vocals, while the superb "What's With the Future?" blends Flaming Lips psych-pop with spacey acoustic fluttering. I rarely come across an artist so adept at combining colorful samples with organic instrumentation, which he plays himself. Packed with youthful passion, eclectic hooks, and boatloads of creativity, Living in the Pop World was my favorite debut release of 2013.
——————————————————————————————————————————
08. Cut Copy – Free Your Mind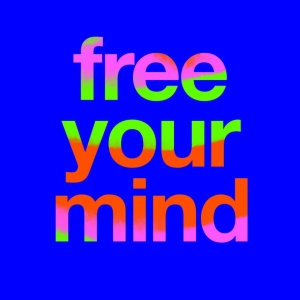 Presenting hook after polished hook, Free Your Mind is a return to the sound Cut Copy perfected on 2008's In Ghost Colours. Sweeping varieties of fluid synth landscapes and pulsating guitars are there, as usual, and the melodies seem stronger than ever. The electro-pop outfit even explores some surf-pop on tracks, like the high-energy "Dark Corners & Mountain Tops", which features a chorus with Beach Boys harmonizing over blaring sirens and bustling guitar rhythms. There's a huge club-ready sound on some highlights as well, particularly in "Meet Me in a House of Love" and "Let Me Show You Love". These efforts are clearly demonstrative of the Aussie group's synth-oriented compositions. The latter, with its flamboyant club vocal samples and swanky brass (Scatman?), features a striking chorus that finds the perfect semblance of pulsating dance and polished synth-pop. Cut Copy has always been capable of infectious efforts like these, and Free Your Mind offers plenty of great moments. There are even plenty of engaging atmospheric slices, particularly stage-setters like the spacey "(Into the Desert)", which leads to one of the album's best in "Footsteps", one of the best jams of the year. Cut Copy's implementation of vocal samples on "Footsteps" reaches new heights; excitable club-rooted vocals combine with several more somber dubstep-like samples. It could be the soundtrack to an endless night of clubbing, the perfect antidote to delay a sunrise. After the relatively disappointing Zonoscope, Free Your Mind represents a return to form for Cut Copy.

——————————————————————————————————————————
07. Prefab Sprout – Crimson/Red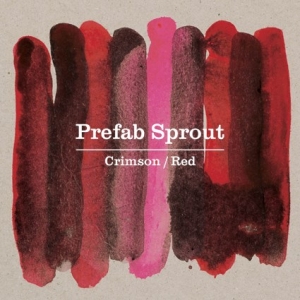 Prefab Sprout are of the most under-appreciated pop groups of all-time. Any pop music fan should listen to Steve McQueen, From Langley Park to Memphis, and Jordan: The Comeback, great Prefab albums containing extraordinarily witty lyrics and lushly infectious chord changes — trademarks of idiosyncratic frontman Paddy McAloon. Health issues prevented McAloon from creating much between between 2001 and 2008, but in 2009 he emerged with Let's Change the World with Music. That was a solid release, but his new one – Crimson/Red – is even better reminiscent of Prefab Sprout's earlier magic. McAloon sounds absolutely revitalized here, offering a quality assortment of upbeat pop gems and dramatic retrospective ballads. The glitzy siren-aided infectiousness of "The Best Jewel Thief in the World" compares to McAloon's greatest pop epics, while the somber jazz-inspired guitar stylings of "Grief Built the Taj Mahal" show his penchant for metaphorical whimsy and engrossing historical narratives. "The Devil Came A-Calling" is another highlight, with McAloon's witty musings on the danger of vices and desire over climatically ominous acoustics and strings. The theme harkens back to Prefab Sprout's "Desire As", one of many highlights off their 1985 classic Steve McQueen. While Crimson/Red may not boast the Broadway grandeur of Jordan or the heavenly synth vibes of From Langley Park to Memphis, it stands as a consistently entertaining album with a variety of themes, from one of the world's greatest pop songwriters.
——————————————————————————————————————————
06. Queens of the Stone Age – …Like Clockwork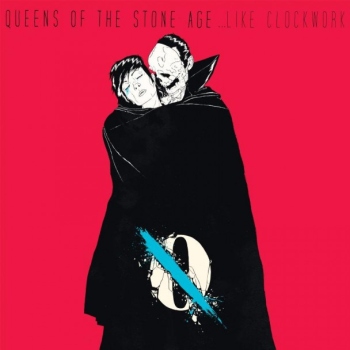 Rock titans Queens of the Stone Age have always touted superb musicianship, continually led by songwriter and guitarist Josh Homme since their 1998 self-titled debut. Homme's propensity for melodically clean distortion has been present ever since he fronted stoner-rock favorites Kyuss in the '80s, and throughout the years with Queens of the Stone Age and Them Crooked Vultures he has developed an engaging incorporation of sustained power chords and punchy swipes. The result is a darkly empowering sound, yet one also rich with melody and clarity despite its fuzzy distortion. On their sixth LP and first in six years, Queens of the Stone Age's album title echoes the band's workmanlike consistency: Like Clockwork. With Dave Grohl playing drums on six of the ten tracks, a solid percussive backbone is a given, as is the songwriting throughout, which represents some of the most engrossing of Homme's career. Part of what makes Like Clockwork such a successful release is the use of contrasts all over. Homme juxtaposes light and dark in a melodic sense, apparent from the first three tracks. Opener "Keep Your Eyes Peeled" is an apt opener for the group's return, their chugging bass featuring alongside dark guitar murmurs and wispy one-noted accompaniments, one of many enjoyable contrasts throughout the album.
The next effort, "I Sat by the Ocean", trades the dark aggressive push of "Keep Your Eyes Peeled" for instantly melodic satisfaction. The verses here are remarkably simplistic, but realizing their primary purpose requires knowledge of the ensuing chorus. As this jumpy verse shifts to a climatic raiser of distorted glee, listeners are treated to one of the most instantly infectious moments on the album. What takes more time to get going is the piano-led quaintness of "The Vampyre of Time and Memory", and the warbly synths that jolt inward around the one-minute mark. Despite the entry of these uncharacteristic tones, they don't feel out of place at all – especially when the rhythmic backbone kicks in to help establish a droopy, psych-friendly soundscape, a gorgeous sound echoed later in the equally stunning yet livelier "I Appear Missing". The restraint in these two psych-oriented tracks is marvelously accomplished, and what Queens of the Stone Age do with the first three efforts is show listeners that they should approach Like Clockwork like a clean slate; throughout the album the group touches on all the edges, light and dark, while maintaining their ferocious trademarks. Review>>
——————————————————————————————————————————
05. Toro y Moi – Anything in Return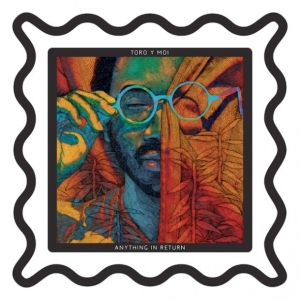 Toro y Moi released Anything in Return just a few weeks into 2013. It had such immediate replay value that, by February, a high placement on my year-end list seemed imminent to me. Why? Well, it made me want to dance, and not just any album does that. In the middle of winter it typically injected a warmness into my day, what with gorgeously developmental synth-pop sample sprees like "Rose Quartz" and funktastic gems in "So Many Details" and "High Living". Anything in Return also emphasizes hip-hop samples and house, with "darker atmospheres" and more "languid funk" compared to project leader Chaz Bundick's past efforts. A press release mentioned the hip-hop emphasis coinciding with "4/4 beats and deftly employed effects usually associated with house music." This is the case on some tracks, but that pre-release information was a bit misleading, especially with light and energetic pop songs like "Cake" and the playful "Cola" standing out, as well. As a whole, Anything in Return actually isn't as lush or tripped-out as Underneath the Pine. Here, Bundick appears more jolted, especially on an endeavor like "High Living", where sliding keys and heavy bass comprise for a soaring chorus. It's a pleasant look at a more rock-oriented direction for Bundick, though it's not one that dominates the album. The majority of Anything in Return consists of sturdily constructed funk-pop via lively keys, bustling rhythm sections, and dance-friendly structures. It occasionally shows a varied stylistic direction, perhaps most so with radio-friendly pop anthem "Cake" (which, according to Bundick, he wrote for his girlfriend to enjoy). But overall, it's just another quality album from an artist who infuses organic and danceable rhythms into his sound better than any other artist under the "chillwave" classification.
——————————————————————————————————————————
04. Deerhunter – Monomania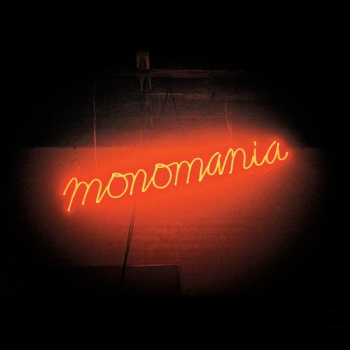 Deerhunter frontman Bradford Cox spoke in length about "dark times" experienced during the recording of Monomania, the group's sixth full-length album. The title itself refers to Cox's obsessive tendencies, such as how he prefers writing music at night. Cox's night owl tendencies contribute plenty on the great Monomania, showcased on dark efforts like "Nitebike" and the self-titled cut. Surprisingly, there remains a significant amount of enthusiasm and bright infectiousness throughout Monomania, an album that – judging by its neon-lit cover and developmental back story – isn't as dark as it suggests. The first half of Monomania touts playful tendencies that work well, namely on "Pensacola" and "Leather Jacket II", the latter led by an aggressive guitar twang reminiscent of Bowie's Scary Monsters period. The effort's most alluring appeal is its masterful use of distortion, where warm waves of guitar clash with Cox's wispy wordless delivery; the distorted relationship between guitar feedback and vocal fury remind heavily of Blur's darkly atmospheric album 13 ("Swamp Song" specifically). Multi-instrumentalist Lockett Pundt always seems to contribute a few stunners to each Deerhunter album, and that is no exception on Monomania. While not as outrageously idiosyncratic and unpredictable as Cox's work, the fluid reverb-friendly dreaminess of Pundt's palate often provides an infectious break, precisely what Pundt's gorgeously layered "The Missing" and "Sleepwalking" accomplish.
The second half of Monomania contains its most fascinating efforts, particularly the self-titled track as it unleashes a barrage of metal-inspired vocal twists before coming down with a melancholic refrain, where Cox sounds let down as he sings lines like "as they take you away." "Monomania" wears gradually on the listener, unlike the instant likability of "T.H.M." Its sudden gratification comes through a trickling guitar melody, trippy in its arpeggio-like lull during the verses and nearly sounding like The Strokes on acid during a garage-friendly chorus where the vocals peek in and out with wonderful spontaneity. In addition to Pundt's efforts, "T.H.M." is one of the most easily accessible on Monomania, a release that shows Deerhunter in many different lights — having fun in the sun ("Dream Captain"), sulking in the suburban darkness ("Nitebike"), and a stoned in-between ("T.H.M."). Monomania is Deerhunter's most eclectic journey yet. Review>>

Deerhunter – "Leather Jacket II"
——————————————————————————————————————————
03. Boards of Canada – Tomorrow's Harvest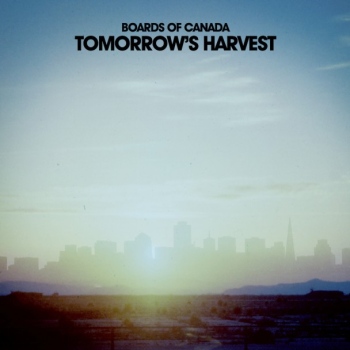 Boards of Canada's ability to produce chillingly memorable atmospheres continues with resounding success on their fourth album Tomorrow's Harvest, the Scottish duo's first in eight years. Brothers Michael Sandison and Marcus Eoin capture the darkest, eeriest, and most cinematic elements of Boards of Canada's sound on Tomorrow's Harvest, which is impossible to forget once it sinks in. As far as soundscapes go, listening to the album is akin to jumping from exotic planet to planet, each with a different climate. The Wild West-inspired title of "Reach for the Dead", along with the barren album art of its single, evokes a barren desert; the steadily climbing percussion does wonders in enforcing this desolate sprawl. As on many Boards of Canada tracks, the emergence of synth arpeggios precedes the entry of more vigorous percussive samples, which on "Reach for the Dead" show an enthused click-clacking that is accessible by Boards of Canada's standards. It's a rare sort of bright playfulness on Tomorrow's Harvest, also found on the surprisingly fleet "Palace Posy", another reprieve from the dark lull throughout Tomorrow's Harvest. Toward its conclusion, "Palace Posy" incorporates chopped-up vocal samples that interlace hazily with the fluttering arrangements, like the slight sound of jumbled static on a television with poor service.
As for the darker touches on Tomorrow's Harvest, which comprise the majority of the album, there are a plethora of stunners. It's hard to look past "Jacquard Causeway" as an immediate standout. Gentle synth layers topple over one another, a deep murmuring synth slowly laced over a chirpy lead that increases in complexity and wears a new mask every minute. When the sonic synth pad envelopes the background in the second half, the track's grandiose appeal is fully realized. Similarly successful is the ghostly draw of "Cold Earth", which ascends from a lively drum-n-bass synth accompaniment into a vocal sample-friendly thriller. More restrained yet equally captivating is "Nothing is Real", which like "Reach for the Dead" sounds like it would be an apt accompaniment to Mars' hazily red landscape. It's the details within the production, as usual, that help elevate Boards of Canada's already tremendous songwriting on Tomorrow's Harvest. It's the little things; the faint sound of a helicopter throughout "White Cyclosa" as keyboard droplets form puddles of synth-padded choirs, the sound of gushing wind on the minimalist "Collapse", the ceiling fan panting on "Transmisiones Ferox", the child-like vocal samples that produce brilliantly pop-inspired bursts toward the end of "Cold Earth". These may seem supplementary, but their appropriateness within the duo's constructed atmospheres always seem pinpointed to absolute perfection. Tomorrow's Harvest is one of those rare albums wherein taking a decade to complete makes sense. The intricate and otherworldly production, in addition to the duo's stunning arrangements, makes Tomorrow's Harvest my favorite electronic album of 2013. Review>>

Boards of Canada – "Cold Earth"
——————————————————————————————————————————
02. Kurt Vile – Wakin on a Pretty Daze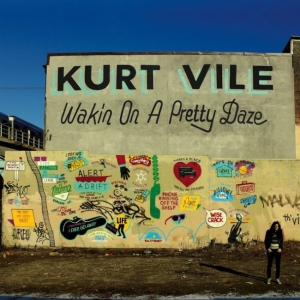 Kurt Vile really gets it right with Wakin on a Pretty Daze, the fifth full-length from the Philly native. Most albums with 70 minutes of style-spanning content sound scatterbrained, a trend that – in comparison – makes the cohesiveness of jam-packed Wakin on a Pretty Daze even more stunning. Kurt Vile does it all right here, from gorgeous pop and sweltering psych-rock ("Girl Called Alex", "Air Bud") to lulled southern twangs ("Shame Chamber", "Too Hard"). The constant among the album's tracks is that they all sound warm and inviting. Despite its massive amount of quality content, Wakin on a Pretty Daze offers the most inviting sound of the year, borrowing ever so slightly from classic-rock methodologies while bringing completely fresh ideas to the table. Warm layers of fuzz surround the reverberating core of jangle-pop ode "Never Run Away", where Vile sounds endearing enough to inflict any listener with Stockholm Syndrome. Vile is in control throughout all 70 minutes, with a commanding presence and knack for simply effective melodies that never wear out their welcome. Like most timeless-sounding releases, it's hard to put Wakin on a Pretty Daze down. From high-throttle tracks like "Never Run Away" to starker pieces of low-key beauty, there's plenty to love. The quaint twangs of "Too Hard" utilize the more low-key approach, where a slight southern flair seems fit for a pretty sunset and a glass of bourbon. On Wakin on a Pretty Daze there's no pretension, nor overwrought experiments… just quality songwriting and similarly enticing production throughout. This album will be remembered as a great release for many many years, regardless of current trends. Wakin on a Pretty Daze will be remembered fondly regardless of modern trends. It sounds good anywhere, at any time.
——————————————————————————————————————————
01. My Bloody Valentine – M B V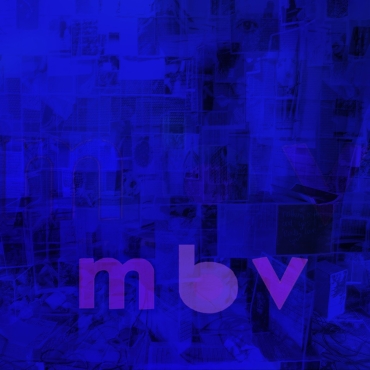 2013 was not a year with a definitive #1 album. I ranked most of the albums in this year's Top Ten fairly similarly. But if I had to choose one album that exemplified quality and creativity better than any other, it would be the much-anticipated return of a rock music enigma. Fans have expressed ceaseless anticipation for My Bloody Valentine's third album since 1991. In that 22-year span, its status has gone from imminent to doubtful, back to imminent late last year when frontman Kevin Shields told NME a new album was in the works. Better yet, he said it would be released by the end of 2012. When December passed and no new MBV album was to be found, some fans relegated to the thought it would hopefully be released by the end of 2013 – at best. Now that listeners know the wait was well worth it, the anticipation is mere history.
Comparisons to Loveless are inevitable, but Shields was correct in his statement when the album was first announced last November: "Some people think it's stranger than Loveless. I don't. I feel like it really frees us up." While closer "Wonder 2" presents chaos, anxiety, and free-form whirring uncharacteristic of MBV, the bulk of M B V touts the gauzy layers of reverbed guitar, hypnotic rhythms, and angelic vocals. It's a sound that fans are familiar with. And on their new album, MBV's comfort zone is embraced, rather than being tampered with. Their Loveless repertoire has returned, though the spectrum throughout M B V is vaster, and takes more getting used to than the immediately appealing Loveless. The tracks on M B V build patiently before their best moments arrive like a punch in the gut. There are displays of slowly brooding distortion in "She Found Now", effervescent pop clarity with "If I Am" and "New You", and aggressive guitar-led tonal shifters with "Only Tomorrow" and "Who Sees You", the latter category most aligned with Loveless. The album is adventurously diverse despite remaining in the band's safe zone, intent on rich guitar textures, patient chord progressions, and hazy deliveries. "New You" has a crisp clarity that makes it surprisingly accessible. Its sheer murkiness and complexity of layers make M B V a gradual grower in some respects, but many moments reveal their beauty immediately. While those new to the group may have to patiently become acquainted with the band's approach, those familiar with Loveless will fall quickly in love all over again.
M B V is great from the get-go. "She Found Now" is a devastatingly haunting ballad made great by numbing distortion and the subtle melodic transitions of Shields' cooing voice. While the distorted backbone remains constant, Debbie Googe's trembling bass line leads a tragic and powerful melody that Shields reflects off of, allowing various bursts of guitar to patiently assemble and provide twangy accompaniment to his wistful vocals. It's a subtle stunner, not an in-your-face blast like "When You Sleep" or the subsequent "Only Tomorrow". But it's a superb opener, one that serves as the most melancholic track on M B V. "Only Tomorrow" is good ol' MBV; Bilinda Butcher's vocals, having not lost a step since 1991, glide over gentle guitar clanging and alternating distortion. Butcher's vocal performance is again magical and precise, serving as a fond farewell as her vocals are absent on the album's final two efforts, the crunchy "Nothing Is" and the climatic thriller "Wonder 2". They close out the remarkable album with a special kind of volume-raised inventiveness, reminding listeners that MBV have more to offer than their trademark Loveless sound. But even with an album partially reliant on that Loveless nostalgia, there's nothing to complain about. Every track is great. This is also from a group whose resurgence is the most pleasant surprise of 2013. Start to finish, I thought it was the most consistent album released this year.. Review>>

My Bloody Valentine – "New You"