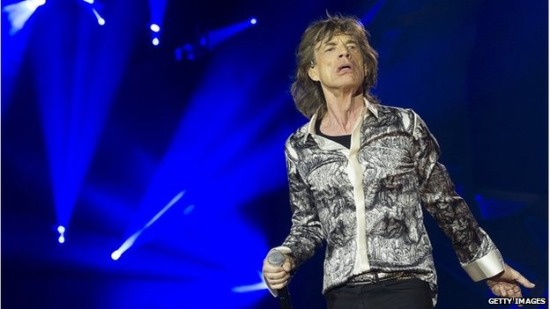 The Rolling Stones have confirmed Oct 25 to Nov 22 as the rescheduled dates for their Australian Tour. The tour will take them through Perth, Sydney, Adelaide, Melbourne, Auckland, Brisbane, and Victoria's Hanging Rock.
The band's site confirmed that dates for each city will be released once the scheduling is confirmed. In New Zealand and Australia, ticket holders were informed to hold on to their tickets until further notice was provided. The band sent out a message thanking their fans during this time, and for the conflicting scheduling issues that caused the tour dates to be pushed back.
Tour dates for Perth, Adelaide, Melbourne, Sydney, Brisbane, Auckland, and Hanging Rock were scheduled for last month, but the death of Mick Jagger's partner, Wren Scott, caused the band to push the tour dates back to the end of the current year.
The band' will head out worldwide through multiple cities at the start of next month, including Portugal, Norway, Israel, Switzerland, France, Austria, Holland, Germany, Belgium, Italy, Spain, Denmark, and Sweden.
The 14 On Fire Tour scheduled for later this year in Australia is going to be their first tour since 2006's A Bigger Bang tour, which only visited Sydney and Melbourne. In 2003, the Stones also played in Brisbane, but the band hadn't visited Perth or Adelaide since their 1995 Voodoo Lounge tour.
Tickets for the Rolling Stones Australian tour are still available. Promoters urged fans to hold on to their tickets until they are given further information on dates. Fans also have the option to return their tickets for a full refund at the present time, but promoters urged them to hold on to their tickets until further information is available. Patrons who opt to choose the refund will receive the original ticket price, as well as all fees paid, returned to them.
Reported by Milos Radakovic