---
30. Jenny Hval – Blood Bitch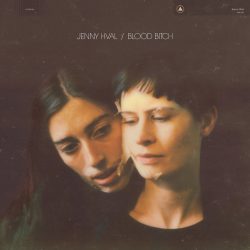 Jenny Hval's fourth album oozes with atmosphere, with gorgeous synth-pop and distant saxophones having the tendency to peek under her angelic vocals. Imagery and metaphors regarding blood are abundant, ranging from "Period Piece" to horror movie homage "Female Vampire". Contrary to what such dark imagery and rich atmosphere may indicate though, Hval pursues arguably her most pop-forward direction yet. "Female Vampire" rides on brass blares and increasing galloping percussion toward the end, with subtle percussive additions coinciding with gradual raises in atmosphere. Even on more on-the-nose stylistic aims like "The Plague", with its sobs and screams, the direction is always worthwhile, with a common bout of synth-driven infectiousness that presents darkness from over-enveloping.
---
29. Wild Beasts – Boy King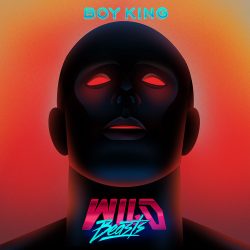 Boy King is my least favorite Wild Beasts album to date, though it's still a fun listen. The group adjusts to a tamer, more funk-driven sound that's less steeped on atmosphere and more focused on snappy hooks and easy-to-remember lyrical quips, such as "big cat on tap / better show me what you got." It's not as if their signature moodiness is removed entirely; the ominous synth blares on "Alpha Female" injects a nice dose. Vocalist Hayden Thorpe remains one of the most engaging, tonally, singers out there — and he does well here, especially on the hook-y caverns of "2BU". Perhaps I yearn for their earlier sound because their atmospheric construction was masterful, but there's no doubting there's plenty of tracks on Boy King that serve as some of Wild Beasts' most immediately catchy works to date.
---
28. Det lilla extra – Allt under himlens fäste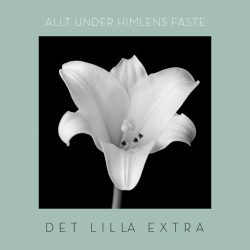 While technically not a full release, Det lilla extra's handful of track releases throughout the past few years – notably this year's "En känsla" – deserves a high mention. Based out of Umeå, Sweden, their grasp of dark and deeply affecting soundscapes knows no bounds. In regard to previously released gems, The hypnotic "Himlen är nära" has the foreboding synth-pad backing of a Knife track, but with an infectious spoken beat-box sample that coincides beautifully with trickling guitar arpeggios and tropical percussion. The bass line's subtle melodic shifts also have the capacity to stun listeners. "Andra sidan" begins in more repeating house territory and features a swelling sample-led sound, which descends beautifully in key just before the one-minute mark. The newest, "En känsla", shines with its spine-chilling sax-added hook at 02:41. Some of these tracks technically weren't released this year, though at least "En känsla". Package those Soundcloud tracks as a 2016 compilation and call it a day.
---
27. Marissa Nadler – Strangers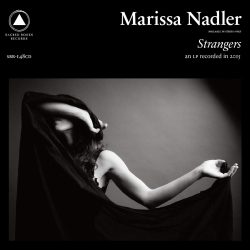 Every other year or so, Marissa Nadler releases an album. They've been remarkably consistent, and have made this list in some capacity each year. For an artist who hasn't really made a major stylistic shift it's impressive that her sound remains alive and fresh-sounding. Strangers, her seventh album, is another subtle stylistic shift, though still distinctively Nadler. Fairly prominent electric guitars (by her standards) and layered strings are present on most efforts here, with her ghostly vocals remaining just as spectre-ish and magical. From the surfy- loop on "Katie I Know" to the dashes of strings on "Hungry Is the Ghost", stylistic curiosities and successful hooks are also abound. This is another solid release from Nadler and producer Randall Dunn, who are masters of this otherworldly soundscape at this point.
---
26. Solange – A Seat at the Table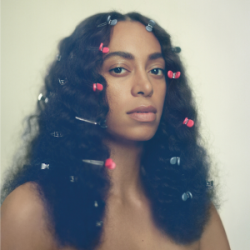 Solange Knowles takes a leap forward in mostly every capacity on new album A Seat at the Table. Stylistically laid-back, adorned with smooth R&B and neo-soul organs, faultless vocal additions, and gentle orchestral flourishes help guide bright melodies, with Knowles showing impressive range especially on efforts like "Don't You Wait", where she shifts from nonchalant croons to high-pitched radiance without a hitch. I'm particularly fond of (as I am with most Andre 3000 collaborations) "Junie", where a jazzy rhythmic feel and '80s synth droplets works toward Andre's vocal-laden hook, fitted with a lively piano arrangement. It's difficult to listen to "Junie", and most tracks on this effort, without uplifting your mood just a bit. Knowles' approach – never attempting to let her vocals outshine the music, and instead showcasing her talents on a mellow scale – works wonderfully with the production direction here. It's one of the best pop/R&B albums of the year, for sure.
---
25. Junior Boys – Big Black Coat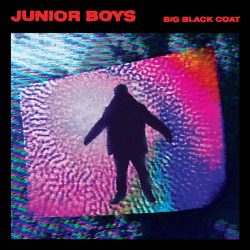 Their first non-single release since 2011 full-length It's All True, Big Black Coat is a welcome return for the synth-pop duo of Jeremy Greenspan and Matt Didemus. The two had been dabbling in other projects the past few years (Greenspan with Jessy Lanza and Dan Snaith, Didemus working on his label Obsessions Recordings), so it wasn't clear how cohesive this release would be. They haven't lost a step collaboratively, with the tracks here resounding with the icecle-y synths and intelligent-robot percussion that's part of the group's trademark arsenal. The sultry funk-laden synth-pop of "Over It" is one highlight in particular, as is the very infectious take on Bobby Caldwell's soul hit "What You Won't Do for Love." All tracks sound quite different, yet still very Junior Boys, here — making it one of their most enjoyably sprawling releases to date.
---
24. Paul Simon – Stranger to Stranger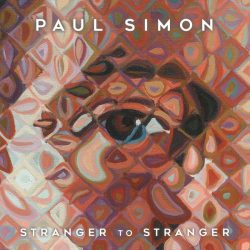 Paul Simon's thirteenth solo studio album, Stranger to Stranger, is particularly colorful, an adjective used often to describe Simon's music throughout his illustrious career. He sounds particularly at ease here, looking ahead and providing tunes that serve as an ideal solace from a harsh reality. The gentle handclaps and gentle funk rhythms on "Wristband" centers around a very simple phrase – "if you don't have a wristband, my man, you can't get through the door." Plus, opening lyrics "I stepped outside the backstage door to breathe some nicotine / And maybe check my mailbox, see if I can read the screen," are immediately endearing. Speaking to the oppression of "the man", it shows what Simon has always done well — craft harmonic and enticing soundscapes with highly relatable elements that'll get you nodding. At nearly an hour long across 16 tracks, there's a whole lot of goodness here, from the hectic exotic percussive rush of "In a Parade" to the more patient, bluesy closer "New York Is My Home", which is one of the best city serenades out there. Simon is still at the top of his game and this album is a clear example why.
---
23. Rolling Blackouts Coastal Fever – Talk Tight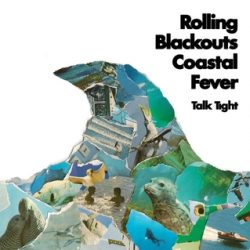 At a tidy 29 minutes, Talk Tight is a fleeting yet highly enjoyable debut from Rolling Blackouts Coastal Fever, Australian jangle-poppers who have already earned plenty of comparisons to countrymen The Go-Betweens. It's an assorted cast of singers and songwriters, though singer-guitarist Fran Keaney seems most often prominent. Mellow, surf-y guitars and Go-Betweens-esque vocal slyness is abound, with precise melodies ranging from mid-tempo jangle-rocker "Wither With You" to more punk-laden gems like "Wide Eyes" and "Clean Slate", the latter of which also touts an '80s anthemic rock feel (that acts like The Hold Steady are no stranger to audibly appreciating). It's impressive throughout how they juggle elements of jangle-pop and punk, retaining the former's mellow accessibility while packing the infectious aggression of the latter. It's a pleasing result that puts this band on the radar, for sure.
---
22. Danny Brown – Atrocity Exhibition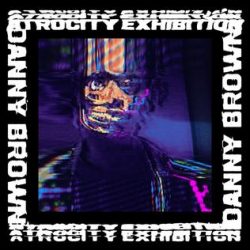 In addition to appearing on numerous top-20 albums this year, Danny Brown released an excellent one of his own in Atrocity Exhibition, his fourth studio album. Fitting for a spastic and very charismatic delivery, the release presents anxiety and dread over the fitting production of producer Paul White, whose guitar drones and rhythmic murmurs on the opening track add a beautiful contrast between elongated soundscapes and Brown's intense delivery. "Today", where Brown signs of routine shots ringing out and struggling to afford Pampers, has a distinctively Outkast feel — and even pays ode to their track "B.O.B." with the "cure for cancer" lyrical bit. When added percussion is introduced at the two-minute mark, both the grimness and infectiousness become especially evident. The infectious, na-na-na-ing of "Dance in the Water" provides some reprieve from the griminess, though this is also one of those releases that benefits from the lack of brightness in general. Danny Brown had a hell of a 2016.
---
21. Drive-By Truckers – American Band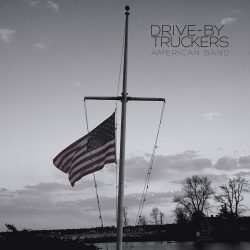 Outwardly political, as many albums this year were, Drive-By Truckers' newest album balances more universal sentiments – rather than pursuing an us vs. them mentality – amidst their usual assortment of twangy, full-bodied Southern rock and Patterson Hood's gripping vocal presence. The Truckers contemplatively reflects on shifting cultures and growing divide, noting on lyrically brilliant effort "Ever South" that "But despite our best intentions, it pains me to report / We keep swinging for the fences, coming up a little short", lamenting the hypocrisy of certain institutions prior. American Band doesn't offer up the solution to a myriad of issues, as some artists exasperatingly attempt to do; instead, it's a coming to terms – from a lyricist with Southern roots who has recently moved to the Pacific Northwest – that coping mechanisms vary wildly, as do the ideologies of many. It's not ferocious or somber, but contemplative and rich with the melodies and strong vocal/lyrical presence you'd come to expect from the Drive-By Truckers.
---