---
40. Wild Nothing – Life of Pause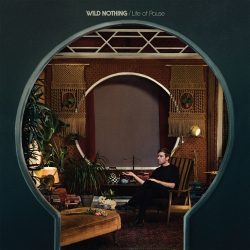 Life of Pause didn't resonate with me nearly as much as 2012's Nocturne, which was a top three release for me that year. The addition of live drums gave an extra dose of life to Jack Tatum's already-impressive sound, resulting in gorgeous efforts throughout. Life of Pause is still quite good, with more clarity and diversity in production than before; the reverb dial is turned down, helping maintain a crisp mid-tempo range of shoegazers like "Japanese Alice" and sprightly pop in the vein of "Reichpop". Perhaps it was the album being recorded in three separate studios that makes it feel less emotional and focused than its predecessor. This one is more of a grower apart from the very immediate "Alien", though in due time it will reward listeners, even if there are no huge steps forward like on Nocturne.
---
39. The Divine Comedy – Foreverland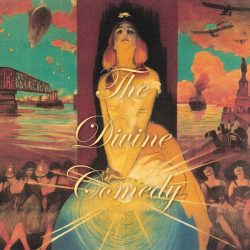 Neil Hannon, while successful, always feels overlooked to me. His wit resembles a more contemplative, less sex-driven Jarvis Cocker, with an extremely strong collection of albums throughout the '90s that places him firmly among chamber-pop tops. He's an very gifted songwriter and multi-instrumentalist. From heart-tugging classics like the aptly named A Short Album About Love to breakthrough release Casanova, Hannon's discography is long worthwhile if you haven't listened yet. As for his newest release, Hannon continues a string of albums that simply sound elated. Hannon was never one to pursue melancholy all the time (though tracks like "Commuter Love" certainly showed the capability), though now his work seems very fixated on happy love songs. While a bit more one-dimensional than his '90s self, there's nothing wrong with Hannon channeling the likes of Gershwin. For a warm and charismatic listen, Foreverland does a fine job.
---
38. Eleanor Friedberger – New View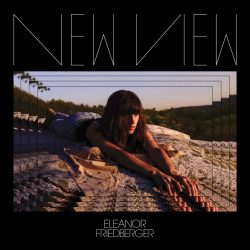 Even the staunchest critics of The Fiery Furnaces would never blame them for a lack of ideas; if anything, their detractors felt a sort of over-clutter and hectic rush. There were always moments of obvious brilliance, though, and that continues with Eleanor Friedberger's solo career. Her latest release New View slows things down comparative to her sibling project, pursuing a more conventional rock sound here. Further listens show more than that, with psych-friendly ballads like "Does Turquoise Work" showing swirling depth. This is a comforting album that shows Friedberger's talents as a songwriter, which will entertain Fiery Furnaces fans as well as make new fans who found that project overly chaotic. New View is more akin to comfort food than chaos.
---
37. Aesop Rock – The Impossible Kid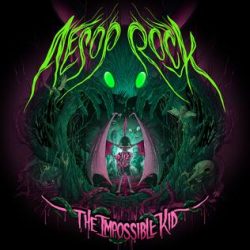 Some people really suck, like the guy who stole Aesop Rock's gear back in 2013. On the bright side, it pushed Aesop and his producer to toy with some new gear, which results in a relatively different sound on The Impossible Kid beyond his signature vocal delivery. From the chiptune-like darkness beginnings of "Rings" to nocturnal free-jazz brass feel of "Rabies", this is a distinctively nighttime album, even as moments like the effervescent hook on "Rabies" gives those occasional glimpses of light. The vocal delivery remains technically faultless and engaging, though more confident and low-key tonally than before, giving way nicely to some of the most atmospheric concoctions in Aesop Rock's very venerable career to date.
---
36. Tindersticks – The Waiting Room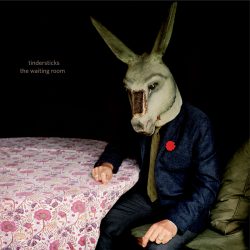 Album number 11 for Tindersticks offers up a pleasing assortment of expected melancholy and some fascinating stylistic turns, like the Afro-beat injection on "Hello Yourself" and atmospheric funk/jazz on "Were We Once Lovers". More Tindersticks-sounding material, like the development of "Second Chance Man" from sparse percussion and Stuart Staples' tugging vocals into orchestral dashes, succeed just as well. Especially emotional is the duet "Hey Lucinda", recorded with late singer/songwriter Lhasa de Sela. Her longing vocals match particularly well with Staples' nasally yearning over a variety of keyboard twinkles and forceful brass. As is usually the case with Tindersticks, this is a powerful listen full of moody atmosphere.
---
35. The Radio Dept. – Running Out of Love
Inspired by "life in Sweden in 2016" and released finally after several label-related legal delays, Running Out of Love is a welcome return for The Radio Dept., whose previous full-length was 2010's excellent Clinging to a Scheme. Here, the group pursues a definitively more dance-focused direction, evident early on with the clanging synth fervor throughout "Swedish Guns" and the static-y dance effervescence of "We Got Game". Johan Duncanson's vocals remain serene and melodically captivating, as was the case on Clinging to a Scheme, though there's certainly more diversity and activity in the arrangements, evidenced on the former track by the wholly effective melodic transition/hook at the two-minute mark. Every track still sounds distinctively like Radio Dept., mostly due to the melodic charm and Duncanson's familiar delivery, though there's definitely a more infectious dance-laden feel here that aligns well with a more evident political feel in the lyrics (though they never become overbearing or distracting for those who would rather do without). Welcome back!
---
34. Bon Iver – 22, A Million
Justin Vernon's new release shows natural stylistic curiosity continued from 2008 debut For Emma, Forever Ago, a beautiful and relatively sparse folk album recorded in a remote Wisconsin cabin. 22, A Million certainly sounds more populated, taking full pride in various production effects like the auto-tune choir on "715 – CR??KS" and the saxophone layers throughout "29 #Strafford APTS". It's the album's most beautiful standout, with slightly distorted and melancholic vocals gliding gorgeously over acoustic trickles and swelling vocal emergence over the orchestral bits. Apart from "8 (circle)" everything here is meticulously layered, which poses the risk of sounding overbearing, yet there's often a sense of minimalist romance present to prevent that, even if the auto-tune isn't always palatable. Still, it's more of an atmosphere-setter than anything.
---
33. Tim Hecker – Love Streams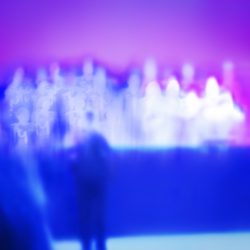 Vocals enter Tim Hecker's layered arsenal on his new album Love Streams, arguably his most ambitious to date with the vocal aid of the Icelandic Choir Ensemble and arrangements courtesy of Jóhann Jóhannsson. Hecker instructed the vocalists to spew gibberish and make odd sounds in a made-up language, with these fragments being placed cohesively in Hecker's granulated soundscapes. The vocals exist in tonal bursts, vibrant and melodic despite the unpredictable structural shifts present throughout, like on the pulsating conclusion of "Obsidian Counterpoint". Perhaps the most sweeping accomplishment is "Up Red Bull Creek" into "Castrati Stack", where a vocal choir projects an otherworldly majestic awe over buzzing bass spurts and aquatic swelling synth fly-by's. These two efforts show just how masterful Hecker has weaved vocals into his stimulating sound. I hope he continues to expand his sound in ways like this.
---
32. Moderat – III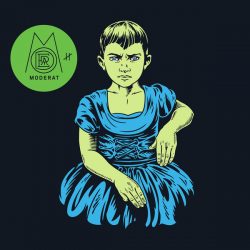 Treading beautifully between darkly entrancing soundscapes and immediate pop appeal on past releases, Moderat again finds the right balance on their third album. The opening "Eating Hooks" shows what to expect — a developing soundscape that treads from dark minimalism into expansively ominous swells, with vocals that recall the anthemic grab of Justin Timberlake or Muse's Matt Bellamy. From the pulsating "Running", which reminds of a darker Hot Chip, to the fierce techno beat on "Animal Trails", which also rides well on dubstep-py dark vocal manipulation (Burial vibes). This release continues the group's successful formula to date, with a more eclectic appeal on a track-by-track basis.
---
31. Ice Choir – Designs In Rhythm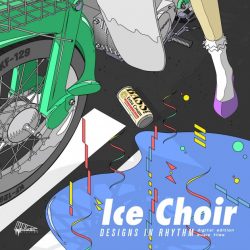 The first few moments of Designs in Rhythm, where the sweeping "Let's Music" relays a majestic assortment of sophisti-pop synth blares and whistles, set the scene wonderfully for Kurt Feldman's most recent release. Ice Choir, Feldman's project for '80s synth-pop indulgences, successfully places listeners in a fantastical and sugary land of nostalgic bliss. Prefab Sprout has wandered there before, and the interweaving of guitars and synths throughout capture a similarly sophisti-pop feel that's irresistible when pulled off properly, as it is here. Scritti Politti also comes to mind on tracks like the self-titled cut. Either way, if you're fond of '80s sophisti-pop nostalgia, this album works wonders. And even if '80s pop isn't really your forte, if you're fan of pop hooks in general it's hard not to fall smitten for Designs in Rhythm. It's an absurdly hook-y success with at least a few tracks that will pull you to replay, frequently.
---