---
50. Family Atlantica – Cosmic Unity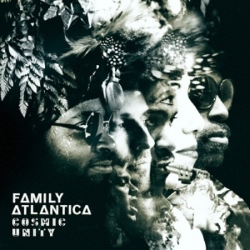 The follow-up to London-based Family Altantica's 2013 eponymous debut, Cosmic Unity traverses through a variety of genres – specifically, "psychedelic highlife, steel- pan Ethio-funk, calypso, biao and scorching equatorial jazz underpinned by deep afro-Atlantic dance rhythms" – amidst alluring strings and brass with sweeping arrangements. Lyrical introspection regarding topics ranging from immigration to incantations of unity hit effectively throughout, producing an otherworldly sound, though with messages meant very much for this Earth.
---
49. Pet Shop Boys – Super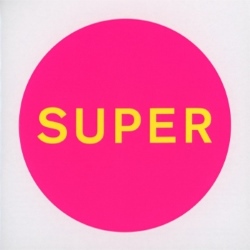 Synth-pop veterans Pet Shop Boys really haven't had to alter much since their '80s emergence, beyond some modern dance infusions that has worked well for the most part. Super, the duo's thirteenth studio album, latches onto bright synth arps and pulsating beats, certainly reflecting at least a semi-infatuation with modern EDM. Still, on moments like "The Dictator Decides" – where string flourishes glide luxuriously over twinkling synths and PSB's signature vocal nonchalance – it's still quite clear that the Boys are still hook-laden pop songwriters with a supreme ear for melody, even if there are occasional efforts like opener "Happiness" that stumble on too much modern sleekness.
---
48. Islands – Should I Remain Here at Sea?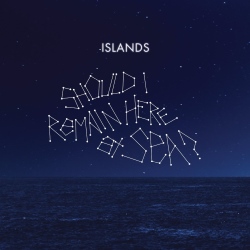 While on a different landmass entirely in terms of idiosyncratic appeal than its predecessor, Islands' 2006 debut Return to the Sea, this release – the band's sixth to date – serves as a tidy reminder of their capabilities. At less than 30 minutes and certainly breezier and more contemplative than past releases, as shown by caressing slow-burner "Sun Conure" almost attaining Kurt Vile-level spaciness, Should I Remain Here at Sea? tends to float on by. Striking cut "Fear" features a supremely infectious chorus that serves as Islands' best track in years, and despite playing it fairly safe throughout the release remains similarly contagious and amiable throughout.
---
47. Andrew Bird – Are You Serious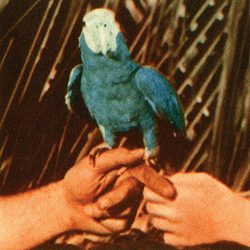 Andrew Bird is a very consistent artist and his newest continues a stream of quality releases. Standout "Roma Fade" finds Bird's at his most accessible strengths, with plucking strings, a riveting vocal performance, and catchy songwriting projecting a feeling that's orchestral and grandiose, yet easily digestible and with ample replay value. Meanwhile, the alternating pace of "Puma" swaps nicely between a muscle-y hook and lighter verses. Are You Serious may not be Bird's most engaging collection of tracks on the basis of consistency (a few drag), though there are plenty of gems here that showcase Andrew Bird's inimitable sound, typically memorable and breathing with life.
---
46. Luke Haines – Smash the System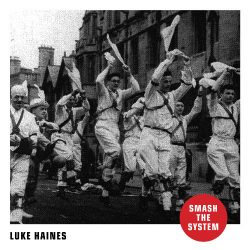 Luke Haines, of The Auteurs and Black Box Recorder brilliance, has been consistently active throughout the years, churning out a variety of concept albums. While occasionally thematically overindulgent, it's always a fun listening experience from the talented Haines. Smash the System is his first non-concept release in six years, yet certainly doesn't neglect pursuing a soundscape; from the dark folk-laden mysteriousness of "Ritual Magick" to blaring synth-popper "Power of the Witch" (The Fall vibes here), there's typically a bit of dark unease. On the fun homage side, "Marc Bolan Blues" sounds absurdly like T.Rex, aptly so, yet goes well beyond a superficial homage — Haines' vocal fluctuations during the hook hit it out of the park. The fluttering acoustical quality of "The Incredible String Band" continues the interesting stylistic pursuits, which move into more tranquil territory in the second half. Throughout, though, it's continuously captivating even if a bit stylistically haphazard.
---
45. School of Seven Bells – SVIIB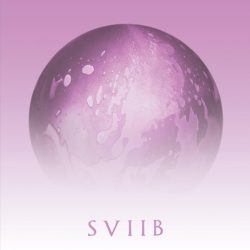 School of Seven Bells do well in crafting a shimmering vein of dream-pop that's drenched in an electro-laden glow. New album SVIIB was written in the midst of tragedy for the group, being their first release since the death of member Benjamin Curtis. His partner and bandmate, Alejandra Deheza, helped complete songs Curtis wrote for the album. While the album's melodies are quite lively and uplifting, the lyrical introspection on tracks like the yearning "Open Your Eyes" and "A Thousand Times More" show sincere grief. This is danceable dream-pop with heaps of emotion that, while not breaking stylistic barriers, does it damn well.
---
44. Jim James – Eternally Even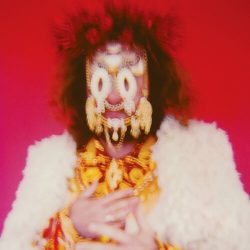 Jim James, Yim Yames — whatever his name is, the guy knows how to write songs. The My Morning Jacket frontman kicked off his solo career with the well-received Regions of Light and Sound of God, and now has another success with Eternally Even. This is a distinctively more psychedelic release, a higlight like the the suave "Same Old Lie" riding on trippy string flourishes in addition to the warm organ layering and infectious vocal repetition. This is a significant stylistic departure from Regions, a lot more focused in its moody, darkened funk-tinged rock with the occasional pop orchestral flourish. "We Ain't Getting Any Younger" is a prog-friendly accomplishment that's worth a mention, as well. This is an stylistically focused and suavely successful release from James. It should be fun to hear what the next MMJ album sounds like, with this sort of adventure perhaps being a precursor. What this release lacks for in usually exceptional soaring vocals on behalf of MMJ/James (opting for more smooth suaveness) is made up for in supremely awesome atmosphere.
---
43. Future of the Left – The Peace & Truce Of Future Of The Left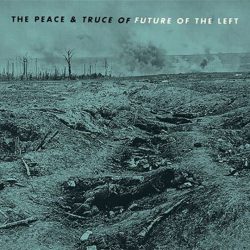 Future of the Left's fifth studio album was crowdfunded in a matter of hours, reflective of both the group's general consistency and mclusky's enduring fanbase. The clanging bass, intense vocal whirls, and confidently retrospective lyrics remain, as highlights like "In a Former Life" alternate between snarling verses and an agular verse with sporadic guitars weaving between vocal spurts. This album is full of infectious fury, per usual for Future of the Left, even in the midst of kazoos on "50 Days Before the Hun".
---
42. Wilco – Schmilco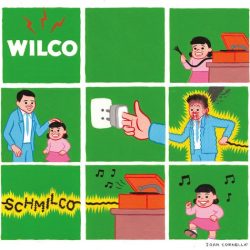 Compared to Wilco's surprise 2015 album Star Wars, its follow-up Schmilco is more melancholic and developmental, heavy on the acoustic guitars but not without the talents of Wilco's master musicians. Nels Cline, Pat Sansone, Glenn Kotche and Mikael Jorgensen add more texture than defining instrumental forces here, though they help balance minimally invasive soundscapes that result in the crisp songwriting formula Wilco has renown for, here on a more personal note that finds frontman Jeff Tweedy delivering low-key, melodically convincing gems. This is another quality addition to their discography.
---
41. Mitski – Puberty 2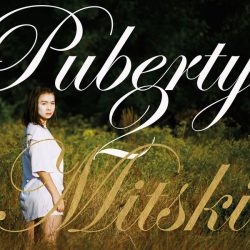 Mitski's fourth album is one that shows personal growth, as the title suggests, with an ample dose of angst and hopelessness relevant for an entire generation. It's part supremely intimate singer-songwriter in the vein of PJ Harvey and other parts minimalist punk, complete with no-frills guitar and synth additions. Whether singing of familial pressure on relationships on the richly layered "Your Best American Girl", with whispers of organs and swelling Weezer-like guitars alternating escalation, or the demise of hope for a generation as a whole ("I wanna see the whole world / I don't know how I'm gonna pay rent") on "My Body's Made of Crushed Little Stars", this album plays like a convincing success in every aspect — from the music to the gripping lyrics. The vocals, especially on efforts like "Your Best American Girl", soar impressively as well.
---