Posted
January 15, 2017 by Mike Mineo
in Features
Best Albums of 2016: Top Ten
---
10. Leonard Cohen – You Want It Darker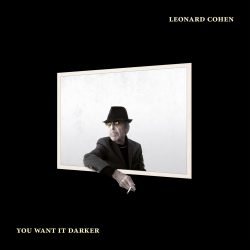 Leonard Cohen's final album, You Want It Darker, is marked by both solemn minimalism ("If I Didn't Have Your Love") and soulful expansiveness ("On the Level"), an apt variety that's befitting of an artist whose many releases ranged from Spector's 'Wall of Sound' (Death of a Ladies' Man) to more solemn acoustical guiding. It's a fitting conclusion to one of the most venerable musical careers of all-time, filled with musical variety and poetic brilliance. Numerous string arrangements are used well here, from the country-time jubilant nature of "Steer Your Way" to "Treaty", where synth strings and chorale build upon an initially barren piano melody. It's just the melody that would be described as "barren" though — Cohen's voice has always made even the simplest of melodies sound eloquent, grandiose, and fully sincere. It's the same here, on an album where Cohen's lyrical juxtapositions are as strong as ever and light strings, gentle piano, and the occasional backing vocal performance comprise a truly touching arsenal that does the apt thing of letting Cohen shine. Even if this wasn't a final farewell it would be a phenomenal album; the fact that it's Cohen's last makes his gripping takes on dealing with past loves, the uncertainty of death, and the concept of peace an unforgettable experience.
---
9. Jessy Lanza – Oh No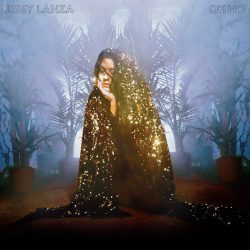 Between her 2014 Polaris Music Prize shortlisted debut album, Pull My Hair Back, and variety of supremely successful vocal guest appearances, Lanza has done about as much as possible to provide convincing evidence she's one of the most promising acts in modern electronic pop. Hell, her vocal lead on Caribou's "Second Chance" alone hooked me in and made me anticipate any release. Lanza was a highlight even prior to Oh No, so the fact that the release is her greatest accomplishment yet is exciting. Her vocals, seamlessly alternating between chill precision and excitable glee, see an uptick in tempo here compared to past works. Having cited Yellow Magic Orchestra as an influence and working frequently alongside Junior Boys' Jeremy Greenspan, it's not surprising to see a direction toward fast-moving, vibrant electro-pop. Flickering synths and Lanza's perky vocals make for constant excitement throughout, her high vocals attaining impressive range without permitting the project to become little more than technical showmanship. The release contains some of the most exciting hooks and engaging vocal performances you'll hear from any release this year, electronic or otherwise. Lanza's trajectory is looking ridiculously good at the moment.
---
8. Nick Cave & The Bad Seeds – Skeleton Tree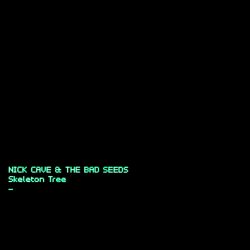 The death of Nick Cave's 15-year-old son during the process of working on The Skeleton Tree results in one of the most emotional albums imaginable, with Cave's audible grief apparent. Cave's recent material, at least in the past decade or so, has emphasized rich arrangements and orchestral-like grandiosity at times, rarely opting for minimalism beyond a book-end here and there. Here, low-key melodies and soundscapes reign supreme, with a solemn piano and a peek of strings on occasion doing the job. "Girl in Amber", whose haunting lyrics cope with loss by imagining the fate of the dead, is one of the most musically immediate — with the weeping strings echoing that very act. There's not much of a specific reference to Cave's son; instead, it explores grieving and loss in general, making it a beautiful album for anyone, and potentially a sanity-saving one for those dealing with a similar situation. Cave wears his emotion on his sleeve throughout, producing an album that's haunting and powerful, even by Cave's inimitable standards.
---
7. Radiohead – A Moon Shaped Pool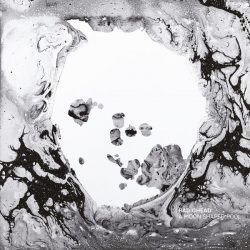 Preceded by a vague social media campaign that ranged from blank pictures to short snippets of the excellent video for the stirring track "Burn the Witch", A Moon Shaped Pool finds Radiohead with their finest since 2007's In Rainbows. While not quite reaching the album-of-the-year heights of that, A Moon Shaped Pool is an exceptional release that returns the brilliant emotional elements to the band's sound, one that was largely absent throughout The King of Limbs. While that release felt more like a stylistic maneuver, A Moon Shaped Pool is stunning and consuming from the get-go, more concerned with great songwriting as opposed to trying something new. The string-led build-up of "Burn the Witch" kicks it off excitingly, though it's the slower-moving "Daydreaming" that truly captivates; the feelings of isolation etched in the lyrics (and accompanying music video) are masterfully woven, with orchestral stirrings and vocal whimpers lurking in the background – and into a beautifully glistening combination of piano and strings arriving just after the two-minute mark. There isn't a dull track to be had here; even on more meandering efforts like "The Numbers" the group's songwriting still shines at enough points. My favorite is the stunning "Ful Stop", one of 2016's best tracks — with a haunting build-up that recalls the best synth-laden atmospheres on Hail to the Thief ("Where I End And You Begin"). The track really takes off just past the three-minute mark, when multiple guitar lines emerge over the evolving synth crawls. Yorke's multiple vocal layers eventually echo this approach, resulting in absolute melodic brilliance. Then the ghostly croon, pleading to "take me back", at 04:26 — it's a brilliantly consuming effort, and one of the band's finest (which is saying quite a bit).
---
6. Run The Jewels – Run The Jewels 3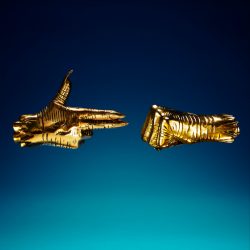 Released in what was essentially the last week of 2016, Run the Jewels 3 is a fitting conclusion to a very chaotic year, in which political unease and deaths of beloved figures were rampant. Killer Mike was a prominent fixture in Bernie Sanders' attempted presidential run and has always been very involved in social causes, so it's little surprise that their third release has a more political bite than ever. However, rather than going on about specific candidates or which is the lesser of two evils, the lyrically and rhythmically inclined duo pursue a refreshingly conscious approach best epitomized by a Killer Mike line in the exceptional "2100": "…don't let 'em tell you what's right wrong / Make love, smoke kush, try to laugh hard, and live long / That's the antidote, you defeat the devil when you hold onto hope / 'Cause kinfolk life is beautiful, and we ain't gotta die for them other men / And I refuse to kill another human being in the name of a government / 'Cause I don't study war no more, I don't hate the poor no more / Gettin' more ain't what's more / Only thing more is the love / So when you see me, please greet me with a heart full and a pound and a hug." The track was recorded in response to common fears regarding the election, emphasizing how the power of one and striving to live well can trump the evils of others, at least on a personal level. Beyond the gripping lyrics and delivery from both members, El-P's production is at its sharpest, especially on the opening infectious "Down", which works around a sleek hook centered around the vocal precision of Joi, Killer Mike, and a haunting backing choir-like effect. On par in quality to its excellent predecessor, Run the Jewels 3 is an album that's full of ferocious realism ("2100", "Don't Get Captured"), though also highlighted by a focused message emphasizing the power of positive individual will.
---
5. James Blake – The Colour in Anything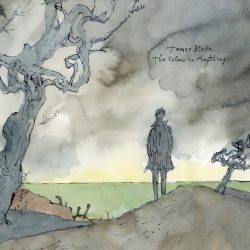 As James Blake's 2011 debut was certainly impressive – his vocals have always been captivating and capable of creating ample soundscapes on their own – it wasn't until 2013's Overgrown that his powers as a songwriter were truly evident. His previously sample-heavy sound was brought to life by singer/songwriter aspects of structure and vocal delivery that coincided with already-honed appreciation for dubstep, trip-hop, and R&B. His capacity for both atmosphere and hook-laden emotion had cohesively intertwined. His newest album The Colour in Anything comes after three years of mostly quietness, up until 2016 — when Blake played a large role in Beyoncé's Lemonade album (producing the opening track and another) and followed up that spotlight with this album a few weeks later. Yet rather than gravitate more toward the commercial spectrum, The Colour in Anything is rich with melodic and stylistic density. The tracks often work around a memorable central hook, though can take their time in getting there — with the journey being worth it. "Timeless", for instance, ambles on ruminating synth stabs, switching gear into an exotic-sounding squiggle of synths that project a wildly different feel, yet feel cohesive just the same. It's approachable, yet lacks the aiming-for-radio vibe of other acts in Blake's vein. Similarly, "Noise Above Our Heads" packs one of the hookiest moments you'll hear all year (the ascending vocals in "Choose Me" also compete), when Blake exults the track's title around 01:30. After that the track traverses back into a cavernous build-up, teasing listeners by drawing away from the hook yet offering equally melodically enticing material as the evolution continues. From electronic-forward efforts like this to the orchestral swell of more yearning ballads like "My Willing Heart", Blake has reached a new height in mastering the delivery of his chilling vocals and equally mesmerizing atmosphere.
---
4. David Bowie – Blackstar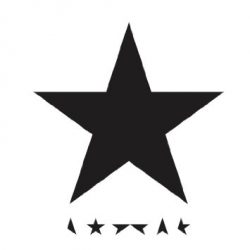 Blackstar is endearingly odd and darkly grandiose — so yeah, it's a David Bowie album, and one that recalls moody '70s prog-rock/pop in the vein of Roxy Music, Scott Walker, and Bowie himself. The self-titled ten-minute opener sets it up aptly, especially as the ghostly procession of otherworldly vocals emerge after the four-minute mark, juxtaposing with bright orchestral sweeps around 04:40, Bowie's most upbeat moment of the album for sure — and one that recalls his capability for clearer pop, more prominent on '80s cuts and The Next Day (which was his first collection of new material in a decade). It's an effort that serves as an apt reminder of one of music's most eclectic heroes; brass is used on the track both as a somber mood setter and infectious accompaniment to the brighter moments, with Bowie's gleeful proclamation that "I'm a blackstar" over uplifting strings being beautifully self-celebratory. Created with full knowledge of his declining health, Bowie releases Blackstar as a tearful yet joyous celebration of individuality, something Bowie has never wavered from throughout his chameleon-like career. Constantly adapting to trends with his own twist, as well as inventing his own trends, Bowie shifted in and out of each decade without a hitch — never falling victim to the pressures of being anyone but David Bowie. As Blackstar serves as the farewell to one of the greatest musicians of all time, it does so with mood and variety — from the shimmering second half of the self-titled track, to the brooding guitar/brass pull of "Lazarus" — where the line "Oh I'll be free, just like that bluebird / Oh I'll be free, ain't that just like me," concluding the track as well as any words could. Rest in peace, starman.
---
3. Childish Gambino – "Awaken, My Love!"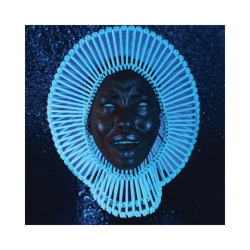 The multi-talented Donald Glover had a pretty decent year; he created the award-winning television show Atlanta and crafted one of the year's finest albums. His musical alias, Childish Gambino, had offered up fun tracks full of lyrical wit to date, but – man – I never knew Glover had the immense vocal and songwriting chops demonstrated here. "Awaken, My Love!" is an album that represents a complete stylistic shift from the more hip-hop-forward direction of Camp and Because the Internet. His 2015 EP Kauai did suggest this potential shift, as his smooth vocals were on full display there with an R&B zeal, though fully delving into the gripping '60/'70s psychedelic soul and funk apparent here was not something I had envisioned. Whatever the reason was, it's awesome. Glover sounds like an re-incarnate of George Clinton at points, with various efforts sounding like an effort from a modernized Parliament or some other George Clinton-fronted side project. While Glover may not have the classic soul singer delivery, his ample charisma and engaging lyrical tendencies make for an album that's fun start to finish (apart from the sorta-annoying "California"). Opener "Me and Your Mama" establishes the style early. The first two minutes present soulful, synth-aided bliss, twinkling with delight akin to Thom Bell classics. Rather abruptly afterward, fuzzy guitars and a full-on choir (organ in tow) complement Glover's energized vocals. The track's two parts do well in showing what to expect, from the funk-tinged rock 'n' roll of "Boogieman" and "Riot" to more soulful, hook-filled exercises like "Redbone" and "Baby Boy". This certainly competes with album #1 for being the most fun and lovably nostalgic listen of the year.
---
2. Kendrick Lamar – untitled unmastered.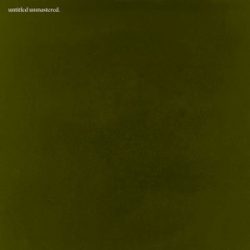 Props to LeBron James for pushing Kendrick to drop this one. untitled unmasted., released hot off the heels of Kendrick's amazing Grammy performance, continues to showcase the rapper's unparalleled intensity and tendency for richly intoxicating supporting instrumentation/beats. Certainly nondescript compared to previous Kendrick releases (there are no true track titles, the album art is barren-looking, and promotion was minimal with the surprise release), it's a compilation release whose tracks were recorded from 2014 to 2016. Still, it's all very cohesive on a track-by-track basis, and Kendrick fans will certainly recognize some of them ("Untitled 8" – originally called "Untitled 2 (Blue Faces)" – was performed brilliantly on Fallon prior). Suffice to say, all eight tracks here are excellent, and quite varied. Smooth female-vocal-laden soul assuages "untitled 04", as Kendrick toys with some deep, moody electronica toward the conclusion. The intoxicating beauty of "untitled 05", with its full-on jazz feel, is also immediately entrancing, as is "untitled 06", where Cee-Lo's amiable hook centers the album's least intimidating fare. "untitled 07", sounding wonderfully like a Section.80 cut with first-half old-school intensity leading into second half experimentation, is also notable. Kendrick already informed the public that he's one of the best live acts going with his spots at the Grammys and Fallon, and for new listeners and old fans alike untitled unmastered. also reminds that his studio recordings already rank among the top in hip-hop history.
---
1. The Avalanches – Wildflower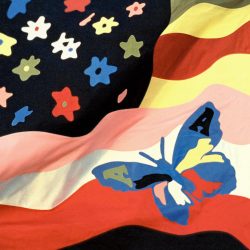 The Avalanches' very long-awaited follow-up to 2000 classic Since I Left You had the makings of a relative dud early. Numerous delays made the album release seem unlikely, and when the first album cut – "Frankie Sinatra" – did finally emerge, it lacked many of the elements that made The Avalanches rightfully revered among sample-forward acts, and anyone appreciating eclectic innovation, really. It was a silly and fun enough single that featured a charismatic vocal appearance from Danny Brown, but didn't feel like The Avalanches or a genre-defying group at all. It was an odd choice of a single, especially considering that – after many repeated listens to Wildflower – it's firmly the album's worst track. It's not because "Frankie Sinatra" is extraordinarily awful or anything; it's just that everything else here is so memorable and creative, and in the form you would expect from the creators of Since I Left You.
Although the project's lineup has changed in the past 16 years, with the departure of several members including founder Darren Seltmann, the production magic is still there. What's more is that the group uses collaborations in very forward-thinking fashion, allowing each guest to contribute their own trademarks to a constantly evolving sound. Ariel Pink's production contributions on the brilliant "Live a Lifetime Love" shows a cross between Beach Boys' Smile and modern hip-hop – blaring with excitement – that shows a new height for psychedelic hip-hop (which Avalanches have always expressed an interest in pursuing fully). Ariel has expanded his own sound from lo-fi captivation to more psych-friendly swirling heights, so he was a nice choice here, just as Kevin Parker's hypnotic drumming on "Going Home" and Warren Ellis' alluring strings on "Stepkids" provide a dose of familiarity into these new creations.
The '70s psychedelic flair isn't limited to tracks with a hip-hop feel (even as "Because I'm Me" and "Live a Lifetime Love" are some of the year's finest tracks). The stunning "Sunshine" utilizes shimmering strings and a cut-up effervescent vocal melody in another one of the year's most beautiful efforts, while the pulsing "Colors" (very aptly named) and "Livin' Underwater (Is Somethin' Wild)" capture a similarly lush feel befitting of the plunderphonics legends. There are numerous efforts on the album that rank among the year's best. When combined with the fact that the album is highly cohesive, with many tracks leading very naturally into the other, it's stunning how well-produced and gripping it is.
Even as highlights like "Because I'm Me", "Subways", and the tripped-out "If I Was a Folkstar" – where the gliding vocals of Toro y Moi find inspiration from a beach-set acid trip – comprise a very strong first half, it's the second half where the atmosphere really shines. After fun hip-hop cruncher "The Noisy Eater", the album's stretch from the self-titled cut to the conclusion is a wonderfully swirling slice of psychedelic heaven, both in a modern and nostalgic coat. Wildflower is the best album of 2016 because it merges a sense of warm familiarity with cutting-edge production, while never neglecting the power of a devastating hook or properly constructed soundscape. From the immediacy of the first half to the second half's atmospheric bliss, Wildflower is a mandatory listen.
---