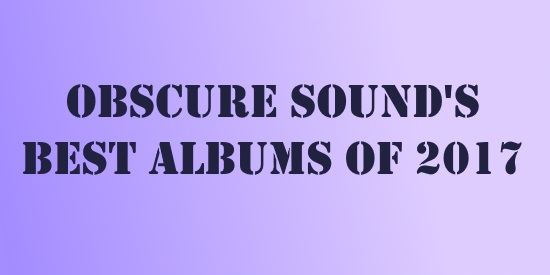 ---
30. LCD Soundsystem – American Dream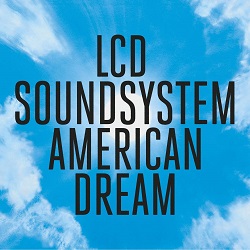 Despite a very public motive to retire after a sold-out Madison Square Garden show in 2011, James Murphy and various LCD Soundsystem cohorts remained active in the scene, particularly in DJing and producing. As such, it's sensical that Murphy doesn't skip a beat with American Dream, a vibrant return showing a nice balance of dance-punk, synth-pop, and post-punk ("call the police"). Murphy's vocals – captivating though never stealing the show from his evolving soundscapes, melodies, and rhythms – help lead 10 tracks, ranging from hooky and accessible like "tonite" to the darkly empowering "blank screen", a Bowie tribute. His vocals are full of emotion throughout, though certainly avoiding the role of a crooner; instead, his spirited vocals serve as one of many cleverly infused audible sources to craft another release showcasing the group's penchant for infusing rock, electronica, and post-punk.
---
29. Dent May – Across the Multiverse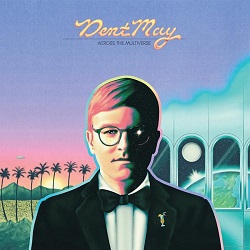 Dent May has already proven very capable of various stylistic pursuits, showing immediately catchy and danceable pop on 2012's excellent Do Things (2012: #20), while pursuing a more classic vein of west-coast pop on 2013's Warm Blanket (2013: #23). His newest album, Across the Multiverse, sits somewhere between the two, resulting in a great singer/songwriter showing that shows his eclectic – though always hook-minded – charm, here fully embracing west-coast pop while also channeling the immediacy of Do Things. Opener "Hello Cruel World" incorporates soaring pop harmonies with a surf-y, Brian Wilson aesthetic, with a fantastic chorus that showcases his high-pitched escalation and knack for melody. Elsewhere, "Across the Multiverse" – which features the vocals of Frankie Cosmos – rides on a pleasant wave of sporadic strings and twangs. "Face Down in the Gutter of Your Love" utilizes similar guitar twangs, underneath a rousing and bouncy piano backbone. Pleasant with an affirmatively successful west-coast pop shine, Across the Multiverse is Dent May's most polished release yet.
---
28. Mac Demarco – This Old Dog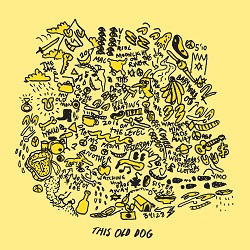 Mac DeMarco's third full-length, This Old Dog, digs deeper into an emotional core than previous releases, while staying within the jangly, laid-back aesthetic that has brought him deserved acclaim. The opening, acoustically driven "My Old Man" is marked by lyrics like "there's a price tag hanging off of having all that fun," as the album makes several references to parental relations and how one gradually starts to resemble their parents in attitude, and his old man in particular. A move to California seems partly responsible for some sun-tinged grooves on highlights like "Baby You're Out" and "On the Level", the latter a trippy keyboard-laden ballad. There's no striking stylistic shift here musically, though lyrically we find DeMarco at his most retrospective and contemplative, an enjoyably natural evolution for one of the more gripping singer/songwriters of the past decade.
---
27. The xx – I See You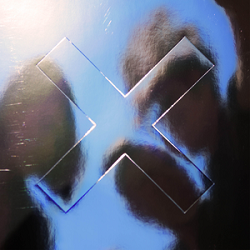 The xx's Jamie xx had a solo album in 2015, In Colour, that showed the artist as evolving his sound, revering classic UK dance with an infusion of drum 'n' bass rhythms, colorful house, and hip-hop (evident on the sun-tinged "I Know There's Gonna Be (Good Times)". As such, it makes sense that The xx's newest album expands upon the popular group's general aesthetic. I See You pursues more energetic tempos and involved arrangements than past The xx releases, with Romy Madley Croft and Oliver Sim reprising their atmospheric vocal roles. Immediately, the album shows a livelier-than-usual approach on "Dangerous", where spurts of brass show The xx at their brightest yet. Melodic, gauzy stabs of synth accompany an angelic synth pad and mellow bass reverberations on the subsequent "Say Something Loving", accessible and driven to satisfy. Although the group still falls victim to over-repetition on some tracks, there's no doubting that I See You is a stellar release that firmly continues The xx's success.
---
26. British Sea Power – Let the Dancers Inherit the Party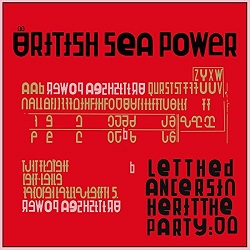 British Sea Power have proven very eclectic over the years, scoring a documentary (2013's From the Sea to the Land Beyond) and partnering with a traditional brass brand (2015's Sea of Brass). Starting with the 2013 release, the band showed an increasing knack for string and horn additions, their fascination culminating with Sea of Brass. Both releases were quite pleasant, though for someone like myself who considers their 2003 debut The Decline of British Sea Power one of the finest indie-rock releases of the '00s, hearing them return to their original rock-forward approach on new album Let the Dancers Inherit the Party is great — especially with high-quality songwriting at hand. Incorporating elements on post-punk and Brit-pop on highlights "Bad Bohemian" and "Don't Let the Sun Get in the Way" specifically, the band sounds like they haven't aged at all since 2003, in terms of energy. Certainly, they are more mindful of atmospheric presence – particularly on the shimmering "The Voice of Ivy Lee" and the closing "Alone Piano" (with a delicate orchestral resonance) – though this is the same British Sea Power many fell in love with in 2003. They haven't missed a beat, judging by this.
---
25. Japanese Breakfast – Soft Sounds From Another Planet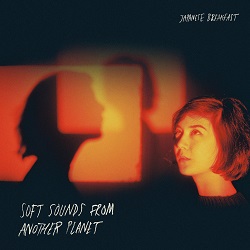 Japanese Breakfast's 2016 debut Psychopomp showed Michelle Zauner as an extremely proficient songwriter and manufacturer of serene mood, channeling lo-fi dream-pop with an '80s aesthetic with a sort of magical sound. That album endearingly had a quaint bedroom-pop setting, expanded upon on Japanese Breakfast's second album, Soft Sounds from Another Planet. Here, Zauner and producer Craig Hendrix helm an expanding sound, where Zauner's magical songcraft is intact though now represented with a sleeker, more confident approach. "Boyish" is backed by an effervescent synth that channels a lush, spacey elegance, where Zauner's vocals lead amply enjoyable variation between the spacey glossing and psych-laden bouncy keys. "Boyish" is a majestic, magical track that's worth an immediate listen. Beyond that, the highlights are numerous. "Machinist" successfully pursues a sparkling synth-pop glow, while "Till Death" rides on a mellow organ and blares of brass. Cohesive yet still with eclectic charm, Soft Sounds from Another Planet is a smashing success that confirms Zauner as one of the industry's most notable up-and-coming songwriters.
---
24. Wolf Parade – Cry Cry Cry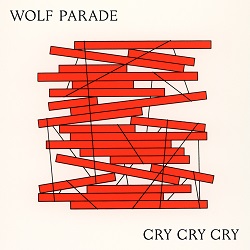 Wolf Parade's fourth album is comfort food for anyone who enjoyed past Wolf Parade releases. Stylistically, there's no deviation stylistically from past releases, or what one would expect from these various members' collaboration. Spencer Krug's quivering vocals remain an effective force throughout, with an assortment of keys/synths and guitars combining for some exhilarating melodic turns. The chorus of "You're Dreaming" is a nice example of the synth/guitar interplay, with "Incantation" showing a piano/guitar relationship that works similarly well. Dan Boeckner's guitar has the tendency of taking a backseat to very present keys and Krug's dominating vocals, though they still do well in adding to the soundscape, particularly on his own "Weaponized". Krug's own centerpiece, the six-minute "Baby Blue", integrates warbling synths with his yelping vocals, with a typically lovable Krug hook/transition occurring at 01:56 and again throughout. 12 years after the release of Apologies to the Queen Mary, it's nice to see Wolf Parade still churning out quality material. What once seemed like a one or two-off supergroup has established a respectable discography that Cry Cry Cry solidifies further.
---
23. Paul Weller – A Kind Revolution 
Paul Weller's thirteenth studio album is another solid showing of the legendary artist's array of influences, touching on rock, R&B, funk, and jazz. This is the man, after all, who made a successful jump from The Jam's punk/post-punk grittiness to The Style Council's smooth blue-eyed soul captivation, and into a solo career with eclectic and consistent appeal. A Kind Revolution is a fairly straightforward go at it by Weller standards, though still with plenty of variety — spanning from soulful Boy George duet "One Tear" and funk-ready "She Moves with the Fayre" – featuring an appearance from Robert Wyatt – to guitar-heavy jam sessions in the vein of "Satellite Kid". A mixture of well-executed cameos and expected Weller jams, fond of both funk and rock 'n' roll, comprise the bulk of the release, resulting in a comforting listen and another positive addition to Weller's fruitful discography.
---
22. Jens Lekman – Life Will See You Now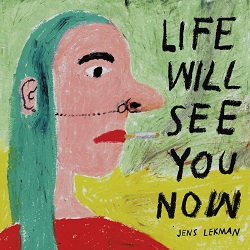 Jens' 2012 release, I Know What Love Isn't (2012: #19), showed some great songwriting – as is always the case for Lekman – though the Swedish singer/songwriter noted at points that he was dismayed by a lack of connection to the album by fans, likely due to the release's fairly morose tone. The response, five years later, is the upbeat and heart-tugging Life Will See You Now. Opening with "To Know Your Mission", featuring a glistening hook, the album rides pleasantly on a summer breeze from start to finish. Even on a more subdued efforts, like the frolicking acoustics and dashes of strings within "How Can I Tell Him", there seems more a celebration of the human capacity for emotion, than some forlorn regret. Even a track that starts a bit melancholic initially in "Our First Fight" evolves into a loving embrace — "Then I feel your hand under the table / And you smile the smile that only you smile." This is an endearing, strongly melodic album from one of the most endearing, strongly effective songwriters in the business. As was intended, it's nice to hear some brightness and optimism strongly inherent in his songwriting again.
---
21. Toro y Moi – Boo Boo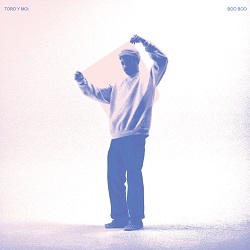 Toro y Moi's 2015 album What For? saw Chaz Bundick embrace the guitar a bit more into his R&B-infused sound, evidenced by tracks like "Yeah Right" featuring guitar solos as a structural centerpiece.
Rather than pursue a guitar-oriented sound on follow-up Boo Boo, Bundick digs deeper into electro-funk and R&B, the former style prominent on opener "Mirage" with its vintage yet soaring approach. Shifting into the next track, "No Show" implements some Law and Order bass and icy synths, while the subsequent "Mona Lisa" clamors for radio-friendly pop allure with its anthemic hook and conventional though fun structure. Certainly, Boo Boo lacks in cohesiveness compared to some past Toro y Moi efforts, though strong songwriting and a polished stylistic direction – no matter if jumping around between several – make for a release that's mostly a joy to listen to. The album hits a great stretch later on, with the very atmospheric electro-funk instrumental "Embarcadero" leading into the peppy "Girl Like You" and chill-down "You and I". Certainly, I could have done without contemporary R&B retreads like "Windows", though the bulk of Boo Boo is quite strong.
---