#50 to #41 // #40 to #31 // #30 to #21 // #20 to #11 // #10 to #1
——————————————————————————————————————————
20. Dent May – Do Things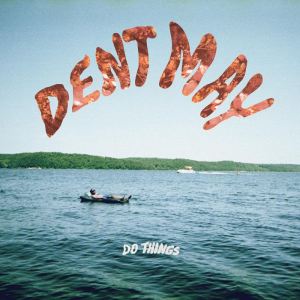 Formerly known for ukulele-led material, Dent May traded the uke in for some vintage synths and a drum machine on Do Things, his second full-length on Paw Tracks. One of the album's standouts, "Best Friend", is a disco-tinged burst of revivalism, with a touch of Brit-pop recalling the big-personality variety of Pulp and Squeeze. The panting and exuberant chorus delivery is particularly reminiscent of Jarvis Cocker, and a deep funk rhythm like "F.E.E.L.I.N.G. C.A.L.L.E.D. L.O.V.E". Like Cocker, May's vocal delivery is warm and husky enough to fit the soul and disco flavorings. He's on the more sensual side of recent disco-soul revivalism, while other acts like Hail Social and Fly Golden Eagle tout a higher pitch and more urgent melody. This is a mellower, more patient form of revivalism, one that's absurdly infectious and surprisingly tasteful. A disco-laden bass line isn't the only trick Dent May has up his sleeve, though. The more straightforward "Don't Wait Too Long" mixes dirty funk and '80s electro-pop, while the bouncy "Tell Her" recalls Todd Rundgren (the lead guitar twang is incredibly reminiscent of "I Saw the Light") and The Beach Boys, specifically the latter's Love You album where Brian Wilson frequently applied Moog bass lines with funk characteristics over swaying pop melodies led by keys and guitars. My personal favorite is opener "Rent Money". It touts a suavely infectious chorus with the sort of lead-in you'd expect from, yet again, Jarvis Cocker. The phased guitar during the post-chorus bridge is also a nice touch. The other track released prior to the album, "Home Groan", begins at a hazy psych-rock pace before transitioning to a wimpering surf-pop tribute to The Beach Boys. Think "All I Wanna Do" crossed with one of their reunion efforts from the '80s on. I've actually heard tracks from Do Things in the grocery store before, and I can't disagree with the choice. These are tracks that will add an extra hop to your step, and put you in a better, more consumer-friendly mood.
——————————————————————————————————————————
19. Jens Lekman – I Know What Love Isn't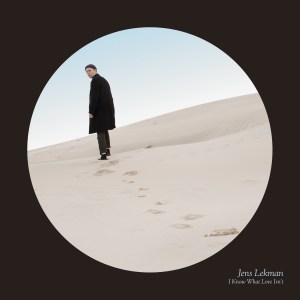 The follow-up to 2007's superb Night Falls Over Kortedala, Jens Lekman's I Know What Love Isn't was born out of a break-up — which the Swedish singer-songwriter initially didn't view as worthwhile subject to write about. He elaborates more on the break-up's defeating artistic effects on the closing track, right after proving throughout the release that its stronghold was only temporary. Lekman, a man able to turn tales of late night couch-surfing or car-cruising into gripping lyrical poetry, shows renewed strength with this pleasing release. As usual, his lyrics range from humorous drunken nights out to shattering heartbreak, with consistently ingenious wit often putting listeners on the verge of laughter and tears; it's Lekman's own personal tragedy. The arrangements here, while lively and spectacular, supplement his heartfelt sentiments in non-invasive form, all while still retaining the touch of sweeping grandiosity inherent in previous efforts.There are no orchestral stomps, like on Kortedala with the swelling "And I Remember Every Kiss" or string-tugging "If I Could Cry (It Would Feel Like This)", but I Know What Love Isn't is just as powerful; this is despite being a release more reliant on Lekman's deep voice and simplistically melodic pop progressions, all presented intimately and confidently. His label, Secretly Canadian, did a fine job of clarifying: "There are strings but not a string section, an upright piano and not a grand, a single saxophone and gracenotes from a flute. The songs are lighter, almost aerodynamic." The airy Latin-pop on the excellent "Erica America" shows this, while featuring a lovely duet with fleeting and exotic keys, and a snazzy jazz solo in the final minute. The same goes for the stunning "She Just Don't Want to Be With You Anymore", which rides on wavy piano floats and raindrop percussion; it plays like the cousin to the more sample-based "I'm Leaving You Because I Don't Love You". Sampling is less frequent on I Know What Love Isn't, tossed in favor of organic sounds like the warmly retrospective guitar-and-key folk of "I Want a Pair of Cowboy Boots" or the vibrant self-titled track, where a violin and a woodwind mesh with playful bass lines and enchanted guitar strums . It may not sound as grandiose or expansive as Kortedala, but I Know What Love Isn't is another smashing success from the talented Swedish songwriter, who's at his most intimate here.
Official Site / Live Review / BUY
——————————————————————————————————————————
 18. Explorers Club – Grand Hotel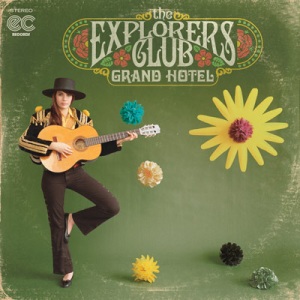 It feels like decades since The Explorers Club released their stunning debut, Freedom Wind. Truth is, it only came out in 2008, but its timeless sound and remarkable consistency made the wait seem much longer. Until last year it looked like The Explorers Club might be a one-and-done group, who like some of their '60s and '70s influences would release a masterpiece or two before disappearing into thin air. That couldn't be farther from the truth now. Their follow-up, Grand Hotel, finds the Charleston collective at a peak in terms of energy and stylistic ambition. It's an incredibly polished effort that's a throwback to the past in more ways than one. Grand Hotel keeps fans of surf-rock (and Freedom Wind) very happy, as well as branching out to a different variety of pop fans. Whether it's the lush folk-pop on "Bluebird", Scott Walker-inspired orchestral-pop of "Open the Door", or the ingenious infusion of southern-rock on "Anticipatin'", there's such a great assortment of material here. This stylistic outreach is partly thanks to their striking group chemistry; there is no distinctive frontman, as instruments take turn in the spotlight in addition to lead vocals. Jason Brewer, David Ellis, and Wally Reddington III alternate lead most of the time, with everyone chipping in on harmonies. This variety in performance has bled into their songwriting. Both "Acapulco" stand-ins are pure tastes of the West Coast, with a side of Hawaiian folk. The first sounds on the album are the crashing of waves, courtesy of opener "Acapulco (Sunrise)". The chirping of tropical birds follow, along with an arrangement fitted for a '70s West Coast leisure activity. The only effort I feel stands up strong to "Run Run Run" on the single front is "Anticipatin', which is pure pop genius. Rockabilly and southern-rock collide with suave vocal stylings reminiscent of Glen Campbell's country twang. The best bit of the track is Ellis' falsetto, which provides a sharp contrast to the deep and husky lead. The fleet keys of Paul Runyon provide a solid backbone during this section, as does the entire band's backing vocals as they lead to a swanky blue-inspired bridge headed by bass and organ. Grand Hotel shows a commendable tendency of mixing emotional ballads with exciting pop hits and it shows as, four years later, The Explorers Club have matched their criminally overlooked debut.
Official Site / MySpace / Review / BUY
——————————————————————————————————————————
17. Chromatics – Kill for Love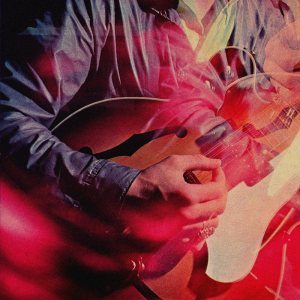 The signature sound of Johnny Jewel, the chief songwriter for Chromatics, integrates his love for '80s synth-pop with a brooding cinematic flair, led by reverbed guitar licks and tightly sparse post-punk rhythms. Nearly 88 minutes in length,
Kill for Love 
is a sprawling indication of the group's sleekness and brilliantly conveyed landscape of moods. It's synth-pop for an age more adept to varietal splendor, where dark atmosphere can freely permeate among hypnotic pop melodies. This is apparent immediately with 
Kill for Love
, which opens with a cover of Neil Young's "Into the Black". As opposed to Young's gravelly hoarseness, listeners get the understated angelic beauty of Ruth Radelet's vocals, which aids a guitar-led murmur into an eventual vastness of bleeping synths. When Jewel spoke about the decision to open with a cover, as well as the image of a guitar on an album largely led by electronics, his answer was blunt. "You can't underestimate the power of the guitar for an American audience. It's a really strong symbol– just everything the guitar and Western culture represent– and Chromatics is part of that fantasy," he told Pitchfork, no confidence nor footing lost. A fantasy is the precise sound Chromatics conjure up. The sparseness of "Candy" is led by a solemnly distant electric guitar at first, before it's quickly boosted by a clicking synth-bass line. The guitar here, as throughout the album, plays a pivotal backing role in the songs' formulations. "Candy, your touch is like a veil over my eyes," Radelet sings in one of her most seductive performances, enhanced by Jewel's infusion of whimpering synth pads. These lavish pads appear throughout the album, helping establish the murky late-night atmospheres by serving as the track's backbone — it's the same feel that made the title for 2007's 
Night Drive 
so apt. The choppy chiptune-like synths reverberating throughout "Lady" recall Chromatics' Italo-disco tendencies, but this is an album more intent on unique atmosphere, where tracks like the trickling key-led sonorousness of "Birds of Paradise" and energetic guitar robo-scratches of "These Streets Will Never Look the Same" co-exist, cohesively and memorably.
Facebook / Full Album / BUY
——————————————————————————————————————————
16. Shintaro Sakamoto – How to Live With a Phantom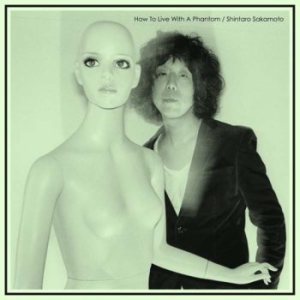 For two decades Shintaro Sakamoto was the leader of Yura Yura Teikoku, pioneers in Japanese psych-pop and a continuous source of innovation in Japan's music scene. Despite their impressive discography, their impact remains relatively unknown outside of Japan; it took the trio 16 years to play a show outside of Japan, yet reputable labels took notice once their material reached international shores, including Sony and James Murphy's DFA. With his solo debut, he takes full advantage of it. How to Live With a Phantom is a resounding success that will serve as a solid introduction for new fans, many of them overseas. And for longtime fans, it's more of what they've always loved. With his bushy mop hair and nonchalant body language, Sakamoto's role as an eclectic multi-instrumentalist may come as a bit of a surprise. He bears more of a resemblance to the hardcore noise-rockers that Japan has plentifully produced, but only on a superficial level. His songs are a lot more organized than his hair. How to Live With a Phantom is so meticulously constructed, and rooted in a variety of eclectic styles – from psych-pop to Latin and jazz – that it's hard to imagine he did it all himself. Every instrument on the album was performed by Sakamoto, excluding percussion and woodwinds. But virtuosity means little if the songs are absent of feeling and memorable moments. You don't have to tell Sakamoto that though; How to Live With a Phantom is exciting from start to finish, despite its cool and easy-breezy flow. As one of few external sources, backing vocals throughout the album are of the female variety, embracing in its reflective melodic cooing. The percussion is lush and complementary; it plays the surf-pop card with minimal obtrusion on a gentler effort like "In a Phantom Mood", and generally sticks to an amiable vein of Latin pop throughout. The tropical tug of "In a Phantom Mood" has a delivery reminiscent of Os Mutantes, whose masterful blending of psych-rock and Latin styles of music make them a usual influence for artists like Sakamoto. These are just the tip of the iceberg. How to Live With a Phantom is a gem that will not only open listeners' minds to quality artists overseas, but introduce them to a chilled-out fusion of styles past and present that normally aren't executed as well today. Shintaro Sakamoto one of those singular talents that shouldn't be missed.
——————————————————————————————————————————
15. Ariel Pink's Haunted Graffiti – Mature Themes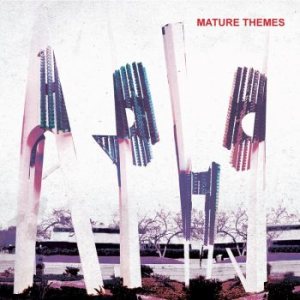 While 
Mature Themes
 doesn't quite exceed the thrills of 2010's 
Before Today
, it certainly matches it in terms of quality, while heavily rewarding listeners that give it multiple listens. Names like Frank Zappa and Sparks are relevant influences for Ariel pink here, but not vital references. Pink's songs are 
clearly
 his creations. While "Schnitzel Boogie" sounds like a groggy Zappa over the backing of a fuzzy-bass Beach Boys' 
Love You 
cut, it is complementary to everything that makes Ariel Pink so distinctive. Channeling a similar balance, "Is This the Best Spot?" is tightly constructed of cross-knit influences while embracing of similar comedic change. It extends its starting post-punk suaveness – where Pink quickly recites "G-spot! H-bomb!" – into a hectic and warbled collection of vintage and spacey synths. The first two tracks on 
Mature Themes
 do an impressive job of easing listeners into Pink's hectic though brilliant arrangements and bizarre lyrical content, before epics like "Symphony of the Nymph" and faithful post-punk homage "Early Birds of Babylon" potentially become too overwhelming for new listeners. It's difficult to criticize the former in any capacity, though. "Symphony of the Nymph" sounds like a hybrid of Sparks' ongoing conceptual rock ambitions and medieval court songs. The highly accessible "Mature Themes" is warm and fuzzy in comparison to most of its album, as swaying acoustics and gleeful synth twinkle over Pink's fleeting phrase, "I want it to be good, baby." While perhaps the least ambitious effort on the album alongside "Pink Slime" and "Live It Up", it's one of the catchiest – alongside "Only in My Dreams", of course, which echoes the greatest of '60s and '70s AM-pop. It's a flawless listen, and one that best summarizes Ariel Pink's more melodic sensibilities. The back end of 
Mature Themes
 contains a nice variety, from quick synth-pop stunts to the brilliant guitar-led "Farewell American Primitive". Pink's classic-rock heroes come alive again here, with a jangly lead guitar and wobbly synths reminding of David Bowie's 
Scary Monsters
 phase. 
Mature Themes 
continues Ariel Pink's newly polished phase without sacrificing the idiosyncratic creativity that makes his early material so memorable. Chalk it up as another success within his vast discography.
Official Web Site / MySpace / BUY
——————————————————————————————————————————
14. Miguel – Kaleidoscope Dream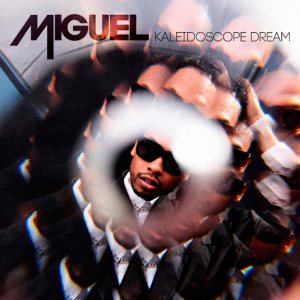 Frank Ocean and Miguel did wonders for the R&B scene in 2012, releasing two spectacular albums that breathed life into a genre that often falls victim to tired conventions and predictability.  They both did this despite taking noticeably different approaches. Miguel's second album,
Kaleidoscope Dream
, is the more sensual and less hip-hop oriented of the two. Instead, it recalls Prince's funk-tinged pop and the vintage soul of Marvin Gaye. So basically, these are instantaneously engaging songs with huge radio appeal. The latter, more vintage funk influences are immediate on opener "Adorn", where a buzzing bass line hops around as Miguel unleashes his soulfully emotive vocals. The variation is minimal, but the booming effervescence of the chorus and its overall smoothness never gets tiring. As the track progresses Miguel allows his vocals to fly in and out of the initial structural path, his passionate spontaneity adding to the track's immediate likability. "Don't Look" is more primed for the dance-floors  with a high-throttle vibrating synth on lead, only giving way to suave, spy-theme percussion on occasion. The gargled synths toward the coda reminds of the ambitious sci-fi synth trips of The Flaming Lips crossed with The Weeknd's nocturnal synth-funk. We probably won't ever see that collaboration, so this is pretty close. The hop-scotch twang-pop of "The Thrill" is another plus, as is the incredibly diverse and fluctuating self-titled effort, whose portions of optimistic soul-pop and piano-tinged yearning are equal in frequency and effectiveness. Miguel's debut, 
Sure Thing
, may not have sold well immediately, but a steady stream of singles helped attain an audience, and Miguel rewarded these listeners with the exhilarating 
Kaleidoscope Dream
, an album sure to propel him into pop music's elite. And unlike many sitting within that kingdom, he wholly deserves to be there.
——————————————————————————————————————————
13. Fiona Apple – The Idler Wheel…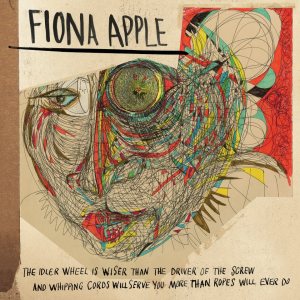 The Idler Wheel Is Wiser Than the Driver of the Screw and Whipping Cords Will Serve You More Than Ropes Will Ever
. That's the name of Fiona Apple's fourth full-length, one just as breathless as Apple's voice and ideas throughout. It's heavy on clanging pianos and offbeat percussion, their tones wildly diverse, fleeting, and unpredictable. The one-two punch of "Daredevil" and "Valentine" shows this variation well. The former is a clanging burst of excitement, while "Valentine" is a lush ballad more dependent on Apple's streaming narratives. Even "Valentine" doesn't sit still, though. When an upright bass appears, and the keys perk up, it's just as infectious as anything on the album. "I made it to a dinner date, my teardrops seasoned every plate, I tried to dance but lost my nerve, I cramped up in the learning curve," she sings, just before gloppy bass and eerie strings provide an atmospheric intermission. Feelings of hopelessness and desperation are rarely conveyed better; Apple has the uncanny ability to build narratives around the feelings that eat up souls, no matter how much we persevere. Such is the case on "Valentine", where an eroding relationship is a one-sided passion. "I rue for you, I love you, you you you," she sings, the desperation apparent in the latter's repetition. Like a wonderful performance, Apple adjusts her delivery in accordance to the lyrics at hand. She simply doesn't sit still and read off a piece of paper; she re-lives the experience. When "Every Single Night" shifts to a lullaby-like crawl in its playful keys, Apple hushes her voice slightly, momentarily as to render the eventual mountain-size choir effect that much more effective. As the relationship's commitment wavers, so does her voice's strength. "If we had a double-king-sized bed, we could move in it and I'd soon forget," she sings. "My heart's made of parts of all that surround me, and that's why the devil just can't get around me." Her heart bleeds music and poetry, brought on by downtrodden circumstances where "every single night's a fight." This is mood music, enhanced by Apple's musical piano-strong consistencies and personified imagery. She may not have the stylistically eclectic fluctuations of former producer Jon Brion at her right side like years past, but keeping her stylistic vision slightly narrower turns out to be a positive here. 
The Idler Wheel
, despite occasionally being a daunting listen, is one of the most enthralling and stimulating releases of the year as a result.
——————————————————————————————————————————
 12. Mac DeMarco – 2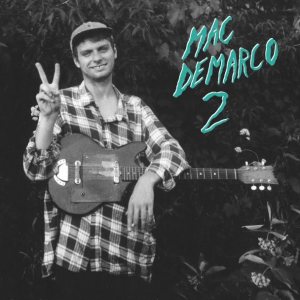 Just 22 years old, Mac DeMarco sounds like a veteran of the lo-fi rock scene, his quivering nonchalance and reverbed guitar licks pulling out the perfect melodic tricks to make his second solo full-length a supremely addictive achievement. His goofball, laid-back exterior (seen to the left) coincides as well, but his music is what separates. Quality lo-fi rock is able to unveil several influences while retaining its originality, and DeMarco does just that with names like Jonathan Richman and Felt peeking out. But this is far from a collection of revivalist efforts. Standout "My Kind of Woman" rides on the crunching of a distorted rhythm guitar, a placid '80s-inspired electric lead, and an ethereal keyboard melody that floats reflectively in the distance. When DeMarco shifts to the chorus – where he pleads for the woman of his dreams to show him "her world" – his genius for subtlety is there. The multi-layered vocals are exclusive to this moment, and hardly noticeable for the casual listeners. As this is a slower, more patient effort, the spastic guitar bursts of stunner "Freaking Out the Neighborhood" and "Ode to Viceroy" recall more jubilant jangle-pop like The Go-Betweens. Here, he exudes a similar nonchalance and lets the guitars do the talking, somewhat of a contrast from the quivering beauty of "My Kind of Woman". It shows that, even though DeMarco exists within a relatively strict scope of indie-rock with hints of jangle-pop, his songwriting and production subtleties are original enough to keep as constant sources of enjoyment. The fascinating "Annie" is somehow both suave and shrill, with hints of boisterous blues-rock peaking out on one side as phased guitar jangles stretch the left side. DeMarco really enjoys playing with the dynamics of panning, often contrasting guitar tones as bass and drums sit in the middle of the mix with his lackadaisical vocals. When "Annie" shifts into a ghostly psych-rock chorus, with the vocals spiraling downward into the rabbit hole, it's hard to know what to expect next. Who cares? DeMarco has produced one of the excellent genuine indie-rock records of the year, a grand achievement for anyone — and certainly a 22-year-old.
——————————————————————————————————————————
11. Flying Lotus – Until the Quiet Comes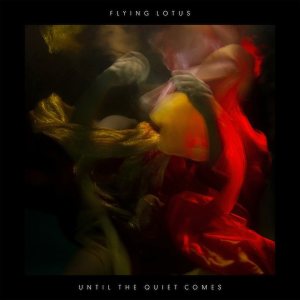 With Until the Quiet Comes, Flying Lotus follows up an album that defines epic; Cosmogramma was a lofty "space opera" with an overwhelming array of quality electronic fusion, from a producer that has recently risen to the top. Steven Ellis, better known as Flying Lotus, does it again with the phenomenal Until the Quiet Comes. Many aspects that brought Ellis success in the past return with vigor: jumbled hip-hop rhythms, jazzy cut 'n' paste interludes, and a remarkably futuristic soundscape led by sporadic synth bleeps and Thundercat's laid-back bass grumblings. If the future sounds this serene, we're in for a treat. "Heave(n)" shows how Ellis leaves his songs open and vibrant, as wind-chimed twinkles permeate over soaring vocal snippets, glistening keyboard swipes, and glitchy percussion. The tracks on Until the Quiet Comes are wide open in space, and receptive to the most unpredictable inclusions; this is easily FlyLo's most spacious album. Erykah Badu guests on the rhythmically hectic "See Thru to U", and so does Thom Yorke on the textural dubstep-inspired "Electric Candyman", but this is an album with Ellis in the spotlight. Even these collaborations are incredibly subtle, as he slots their vocal loops and abilities with unknowing coherence and fluid melodic maneuvering. Even among the vast ocean of unpredictability, there are some enjoyable and identifiable production trends. The range modulation throughout "Putty Boy Strut" is responsible for the melody's formation, while "Sultan's Request" plays with a similarly vintage chip-tune repertoire over a buzzing bass that takes willing charge. The glowing synth-pad effervescence of "Phantasm" and the heavenly choirs of "Dream to Me" show more reserved beauty and grace, but it's not to say that the likes of "Putty Boy Strut" or "Tiny Tortures" are less patient. Every track on here is meticulously thought out, engineered to the point of a stunning, ambient genius. Until the Quiet Comes is much more than an easy-listening background album, like many of its fusion-friendly contemporaries. It's a sound that captures the sentiments of an optimistic future, one where relaxation fails to coincide with dull sparseness.
#50 to #41 // #40 to #31 // #30 to #21 // #20 to #11 // #10 to #1