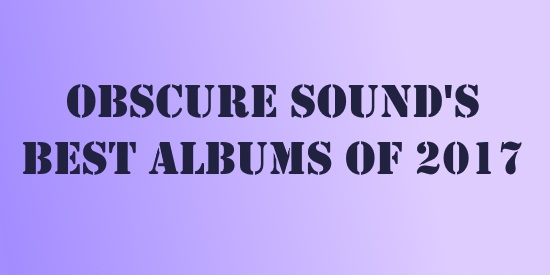 ---
10. Father John Misty – Pure Comedy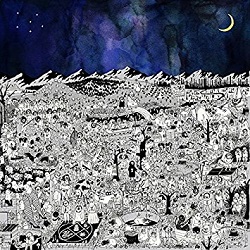 Josh Tillman's 2009 album  Vacilando Territory Blues hooked me with its melodic and passionate blend of folk, pop, and indie-rock, introducing me to a singer/songwriter who would only ascend since then. That was already his sixth album – I was already late to the party – though helped me to anticipate his Father John Misty debut, Fear Fun (2012: #22), finding Tillman loosening up a bit from his solo pursuits of sincere Americana with its plain-spoken tragedies and tales of the barren open road. The very successful I Love You, Honeybear (2015: #9) continued this, showing a looser variety of folk that recalled '70s Appalachia along with the extended protest rock jams. The project's third album, Pure Comedy, is another success — again incorporating playful wordplay and occasional tongue-in-cheek humor with a grand scope, successfully emulating '70s singer/songwriters of both the piano-laden (Elton vibes on "Ballad of the Dying Man") and guitar-driven varieties, though also fond of baroque-laden orchestral flourishes. With lyrics rich in imagery and extremely pleasant melodic strengths – timeless in their aesthetic – Pure Comedy is a high-quality entry from Tillman.
---
9. Mount Eerie – A Crow Looked at Me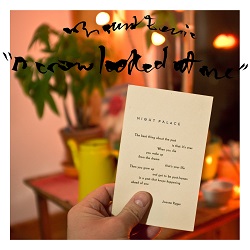 In grieving the passing of his wife, musician, and visual artist Geneviève Castrée, Phil Elverum crafts a devastatingly beautiful album. Rather than falling into oft-used themes of coping, he uses the release as more of an emotional narrative, chronicling their time together and the experience thereafter. The album was recorded in Castrée's studio, her own instruments at hand, with rumbling acoustics and a drum machine helping lead memorable melodies alongside retrospectively haunting lyrical content. "Death is real; someone's there and then they're not, and it's not for singing about, it's not for making into art," he sings in the album's first seconds, establishing a sort of thesis for the release — a foray into the flawed nature of ruminating endlessly on death, as if there's something new to find. "There is nothing to learn/Her absence is a scream," is a line that haunts, especially as Elverum describes the experience of receiving a gift his wife ordered for their daughter, arriving in the post after her death — wailing as a result. "I don't want to learn anything from this; I love you," he caps the track off, a stunning series of lyrical poignancy. Throughout the album, his words effectively portray the feelings of loss and confusion associated with such a tragedy, done with such realism and grit, though devoid of an overly contrived learning experience. Instead, this is raw emotion bleeding through, resulting in likely the lyrically strongest and most emotionally impacting album of the year.
---
8. Grizzly Bear – Painted Ruins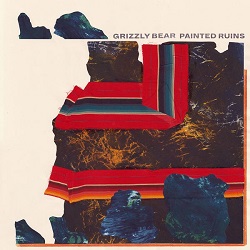 Grizzly Bear are one of the most consistent acts today, their five studio albums not experiencing any missteps or jarring stylistic shifts. Certainly, the band still sounds similar to how they did on 2006 breakthrough Yellow House (2006: #16), something that's welcome considering the band's initial welcoming as master crafters of atmosphere and melodic captivation. Right away, the opening track on Painted Ruins – "Wasted Acres" – rides on the sort of mellow brooding that Grizzly Bear have crafted so well for over a decade, an ominous backing synth combining with caressing vocals and the eventual emergence of strings. Followed by the perkier and more infectious "Mourning Sound", with a fun synth line throughout, Painted Ruins, is quickly established as another fantastic balance of moody soundscapes, yearning vocals, and strong melodies — alternating in instrumental focus from buzzing guitars to wistful synths. The effervescent jangle of "Three Rings", again including the use of string-laden murmurs to success, as well as the bouncy latter section of "Losing All Sense" also stand out as highlights. Painted Ruins continues an incredibly consistent stream of releases for Grizzly Bear, who return from 2012's Shields with more vigor.
---
7. Tyler, The Creator – Flower Boy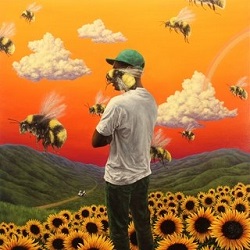 Flower Boy always seemed imminent for Tyler, The Creator — always a strongly evident gifted rapper, though who never quite found perfection in the tones or soundscapes of his backing production, until now. Flower Boy throws out his tendency for ceaseless vulgarities and menacing beats, replacing it with psych-friendly radiance and colorful charm. "Who Dat Boy" is a natural progression, involving Tyler's always-intense vocal delivery over an anxious, driving beat — a catchy and effective track, though standard for Tyler. It's on an effort like "911/Mr. Lonely" where Tyler shines brighter than ever, the song's various sections making for a stunning, extremely melodic workout of various tempo and intensity. It's firmly one of the year's best tracks. "See You Again" also strikes gold with the production, an ode to love with a spacey feel courtesy of laser zaps, which accompany orchestral pushes over Tyler's witty and actually endearing wordplay. Flower Boy isn't some representation of Tyler ditching his vulgar charm and intensity for more radio-friendly fodder; instead, it fixates on his already-evident talents into a mode of production bursting with diversity, effervescence, and strong songwriting that extends well beyond the aesthetic.
---
6. TOPS – Sugar at the Gate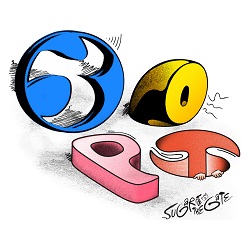 Although Sugar in the Gate mostly shifts away from the primarily nocturnal feel of TOPS' stunning 2014 album Picture You Staring (2014: #7), it's a very enticing release with a nice tonal balance between the first and second half. For the first half, "Further" rides on bright synths and perky guitar jangles, while the single-ready upbeat nature of "Petals" and busy shoegaze of "Dayglow Bimbo" show TOPS with a bit more stride in their step. They're all quality tracks, though perhaps not as melodically haunting as moments on Picture You Staring. It's in the second half where Sugar at the Gate picks up (even with more lushness and paced tempo), with the stretch from "Cutlass Cruiser" to the closer "Topless" being fantastic. Specifically, "I Just Wanna Make You Real" showcases a gorgeous melody, Jane Penny's vocals interweaving perfectly over hazy guitars and synths, with beautiful touches of lush woodwinds adorning the track's chorus. One of the year's best tracks, for certain. "Seconds Erase" is just as good, the most faithful companion to Picture You Staring with its hypnotic, nocturnal feel. "I Just Wanna Make You Real" -> "Seconds Erase" is a faultless one-two punch that raises an already-good album into greatness. TOPS continue to be criminally underrated.
---
5. Ryuichi Sakamoto – async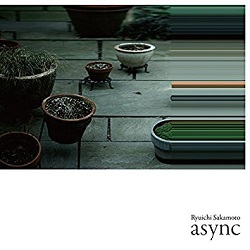 Following a bout with throat cancer that resulted in inactivity the past few years, the legendary Ryuichi Sakamoto returns with the stunningly gorgeous async, a dense album influenced by sculptures, everyday objects, and nature. Sakamoto lends a sense of grace throughout with his piano and electronic arrangements, strongly memorable and haunting in atmosphere. It's evident early on with the opening "andata", its organ resembling a funeral procession as whirring ambient effects play in the distance. As the first track shows, this is far from Sakamoto's accessible work (if you're seeking that, try 1997's Smoochy or 1990's Beauty, which resonate more quickly despite intricate world music influence). Nonetheless, async is one of his most accomplished works, a melancholic and understated showing of electronic textures and melodies that haunt, and then haunt some more — until these seemingly sparse though considerably textural melodies become ingrained in your consciousness. The brass-y, eulogy-like resonance of "solari" lingers with heartache, while "Life, Life" – featuring past collaborator David Sylvian reciting "And This I Dreamt, and This I Dream" by Arseny Tarkovsky – incorporates a trickling backbone with building string-forward intensity. Majestic, unsettling, and ultimately providing a unique form of striking beauty that places value in the present, async is a release that sticks with you, and another reason why Sakamoto is a musical treasure.
---
4. The War on Drugs – A Deeper Understanding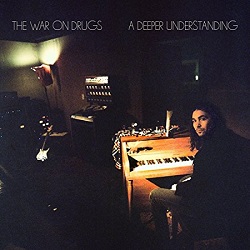 The War on Drugs are another act, like the aforementioned Grizzly Bear, that probably won't do any good by undergoing some grand stylistic transition. Instead, their new album A Deeper Understanding is a continuation of what the band does best, despite being a major label debut (Atlantic Records), which can force some bands to adapt for a certain market. Gladly, there remains Adam Granduciel's penchant for powerful, evolving songwriting, in the vein of lengthy songs that tend to fly by thanks to the atmospheric awe and melodic hold. Indeed, with the majority of tracks on the 10-track album spanning over five minutes, there's a chock full of material. Major labels usually don't heed full creative control, though Atlantic did so with Granduciel, who promptly went on to make the 11-minute "Thinking of a Place" the album's first reveal. Props to the band for such quality songwriting, and for Atlantic on not infringing on their creativity. "Holding On" – a concise 05:30 by the album's standards – is one of the most immediate efforts,with  twangy guitars and backing key twinkles recalling a bit of Springsteen (a comparison even more present on the nighttime-set "Strangest Thing"), though with The War on Drugs' unique grasp still firm. The track's two minutes, in particular, is special. Lengthier explorations, like "Up All Night" and "Thinking of a Place" also serve as highlights, tracks with rock and psych-laden charm, a timeless appeal that results in an almost magical feel throughout A Deeper Understanding, a very capable follow-up to the already-classic Lost in the Dream, which was our top album of 2014.
---
3. King Krule – The Ooz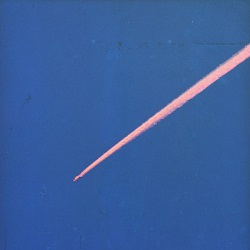 In the five years since King Krule's 2013 debut 6 Feet Beneath the Moon – which showed the then-18-year-old as more stylistically confident than many twice his age, featuring jazz-infused chord progressions and nocturnal synth flourishes – Archy Marshall has kept relatively quiet, beyond a quaint and bluesy 2015 album – A New Place 2 Drown – under his given name. The talent shown on both these prior releases was prominent, making the thorough success of The Ooz not exactly surprising, though striking nonetheless. Marshall shows more refined songwriting and feeling control, his vocals alternating between sly nonchalance and fierce howls, the latter especially effective in the outro to "Slush Puppy", where the repetition of "nothing is working with me" combines with ominous guitar clangs to result in a fully consuming soundscape. Rockabilly, jazz, and blues remain influences throughout, as is the involvement of saxophonist Ignacio Salvadores, whose additions provide a perfect accompaniment to Marshall's gravelly vocals and enjoyably dirty guitars. Simply engrossing, The Ooz is the byproduct of an artist who has had an effective vision for years, channeling that vision on The Ooz to one of consistently enthralling success in atmosphere and melodic power.
---
2. The Clientele – Music for the Age of Miracles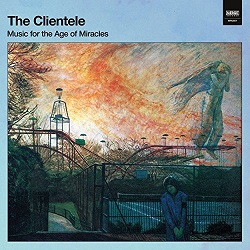 The Clientele have always provided a serene sense of atmosphere in their music, with Alasdair MacLean's vocals rarely having the tendency to ascend beyond a lush accompaniment through gorgeous arrangements fitted with strings and guitars at the forefront. For me at least, they've always exuded the sound of autumn. Having not released a full-length since 2009's Bonfires on the Heath, it was worth wondering if the band would maintain the consistency of prior releases. Fortunately, Music for the Age of Miracles finds the band without hesitation, their hiatus ultimately resulting in my favorite album from the London-based act yet. Anthony Harmer contributes his skill of numerous non-Western stringed instruments (like santur and saz), working alongside MacLean to result in 12 strong tracks. The combination of these string instruments and MacLean's tendency for fluttering, serene guitar arpeggios results in a dreamy listening experience throughout. In essence, this very much sounds like classic The Clientele, though with more effective songwriting and instrumentation than ever their norm. The standouts are numerous. "Falling Asleep" chronicles the ascent of MacLean's vocals, amidst prancing guitars throughout and riveting strings during the chorus. "Everything You See Tonight Is Different From Itself", the following effort, injects brass into the fold over trickling guitars with precision, while "Everyone You Meet" serves as a great example of the band's overall warmness. Music for the Age of Miracles seems to almost have a healing-like tendency, ideal for turning listeners in need of a stress ball into those content to stretch out and enjoy the beauty, ideally on an autumn day though fitting year-round.
---
1. Kendrick Lamar – DAMN.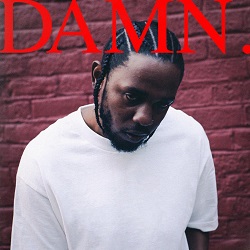 2017 was a great year in music. Despite that, King Kendrick's DAMN. appears to be the clear-cut favorite among critics as the consensus for 2017's best album. Although it may seem contradictory for a site with the word "Obscure" in its title to list Kendrick Lamar – one of the world's most popular names in music – as the year's best (numerous times), it would be disingenuous to place anything else here. We strive to feature more obscure artists every week of the year, mostly tracks that have yet to eclipse 1000 plays on Soundcloud, but when it comes to recapping the best albums in a given year, there's no reason to exclude true masterpieces simply because they're popular.
Moving on, DAMN. is a tour-de-force. Thematically, a few lines on the album's centerpiece "FEAR." get to the gist of it:
"Fear, what happens on earth stays on earth
And I can't take these feelings with me
So hopefully they disperse
Within fourteen tracks, carried out over wax
Wonderin' if I'm livin' through fear or livin' through rap."
"FEAR." itself ruminates on the demanding though ultimately beneficial of an attentive parent, later transitioning to various death scenarios, most the victim of circumstance. The fragility of life is again touched on in the stunning closer "DUCKWORTH.", where Kendrick chronicles his father's brush with danger, and how a simple twist of fate could render things differently: "Whoever thought the greatest rapper would be from coincidence / Because if Anthony killed Ducky Top Dawg could be servin' life / While I grew up without a father and die in a gunfight." Followed immediately by a gunshot and thematic recall to the opener, it's a chilling and wholly effective cap to a riveting album.
The album finds Kendrick's insight on various aspects of human nature,  — fear, lust, love, pride, humbleness, sex, and much of what makes us human, flaws included. Aptly enough, "DNA" is the foundation, the now-hit hitting its best stride in the final minutes upon the emergence of a "give me some ganja" Rick James' "Mary Jane" sample. As "YAH." chills things out a bit with a lush and restrained effort in comparison, along with catchy pop-centric "LOYALTY." featuring Rihanna, it's apparent that Kendrick straddles brilliantly between extremely ambitious and accessible. The excellent "PRIDE." features a psych-pop beat manicured by Steve Lacy, interweaving Anna Wise's always-welcome vocals during the captivating hook.
There isn't a bad song on DAMN., an album with stunning thematic cohesion, lyrical brilliance, and production that values immediately hook-y beats while also placing emphasis thematically apt soundscapes. We can keep waiting for Kendrick to show signs of slowing down, though at the moment he continues to make a strong case for the greatest rapper – and consequently one of the greatest modern artists – of all-time.
---