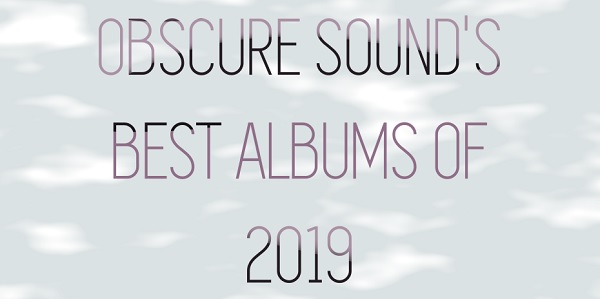 ---
20. The Comet Is Coming – Trust in the Lifeforce of the Deep Mystery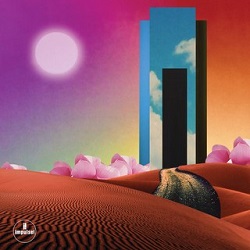 The Comet Is Coming's Trust in the Lifeforce of the Deep Mystery tends to transport listeners, summoning an otherworldly and exotic feel throughout its stirring jazz infusions. Among the album's most accessible efforts, "Summon the Fire" features blistering sax and a buzzing, hypnotic synth-bass to start. The brass elements continue throughout, squealing with intensity over consistent percussion and swelling spacey synths. The track is one that resonates and sticks with you, for both its melodic fervor and sax-heavy uniqueness. "Super Zodiac" is a natural brethren, this time featuring brisker sax and synths. Meanwhile, the more rhythmically focused "Timewave Zero" places emphasis on the intricately evolving percussion. Consuming brass, intricate rhythms, and atmospheric synths lead the charge throughout, with various tracks successfully swapping instrumental emphasis and tonal dimensions. The Comet Is Coming continue to build serious buzz for good reason.
---
19. The Caretaker – Everywhere at the End of Time – Stage 6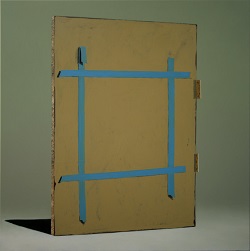 What starts as an album depicting nostalgic, romantic ballroom dances steadily evolves into a horrific listen. Chronicling the developing tendencies of dementia, Everywhere at the End of Time is an achievement in the dark ambient genre, capturing an aspect of life that is deeply uncomfortable though familiar for many families. Specifically, the audible capturing of a memory slowly deteriorating, from blissful memories of first loves and achievements into a horrific void of conscious anxiety, makes Everywhere at the End of Time among the most unsettling albums you will ever hear. James Leyland Kirby, aka The Caretaker, has been steadily releasing the album in stages since 2016, with 2019 marking the final installments. The release is brilliant on multiple layers, from the poetically striking song titles to the gradual development from The Shining-inspired ballroom haunts to an audible representation of a black void. Now that the entirety of Everywhere at the End of Time is out, the experience is calling.
---
18. Cigarette – Light Blues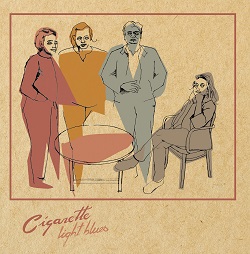 Light Blues is a fantastic release from Washington, DC act Cigarette. This is a project that, throughout this album, emphasizes their ability to weave emotional lyrics and vocal performances with gently expanding melodies, full of dreamy guitar tones and simmering rhythms. From the soaring vocal second-half of "Soil & Green" to the overall entrancing feel of "Mood," Light Blues is an album full of gorgeous moments. "Mood" specifically is a gem, moving with an ethereal vocal presence that casts a mesmerizing lull. Per the band, the track "touches on the feeling of wishing. Wishing something didn't happen." The track is about a close friend of the band's, who passed away in a motorcycle accident. In terms of moody rock albums, Light Blues easily ranks among 2019's best.
---
17. Big Thief – U.F.O.F.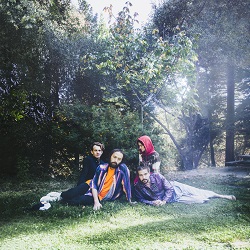 The first of two Big Thief albums released in 2019, U.F.O.F. kick-started the band's big year. A confident showing of the band's transfixing vein of folk, the album touts a very autumnal feel, with a track like the opener "Contact" presenting a haunting sound reminiscent of Elliott Smith. Adrianne Lenker's vocals prove that less can be more, exuding a commanding vocal presence even while retaining a serene comfort. The self-titled track shows a masterful command of vocal alignment, with the trickling acoustics meshing cohesively with Lenker's trickling vocals. U.F.O.F. isn't breaking new ground stylistically, though certainly excels in a consuming rock-tinged folk vein that emphasizes consuming, hypnotic songwriting and a faultless vocal lead. U.F.O.F. is the type of album that you leave on, and it goes by in a flash — thanks to such accessible, comforting charm.
---
16. Little Simz – Grey Area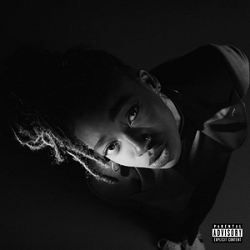 English rapper Little Simz' third album is a proper breakthrough. From the start, Grey Area impresses with striking production, as buzzing bass, orchestral creeping, and precise vocals comprise stellar opener "Offence." The next track, "Boss," features a more free-flowing vocal presence amidst a murkier, bass-heavy beat. These first two tracks assure early that both Little Simz' vocal flow and the accompanying beats/production are not to be doubted. Confident lyrical content, daring anyone who doubts, flows throughout with an enjoyably tenacious bite. From cinematic sweeps like "Venom" — where second-half vocals thoroughly impress — to the dazzling one-two opening punch, Grey Area pushes Little Simz to impressive heights.
---
15. Dave – Psychodrama
The intense, affecting Psychodrama conceptually plays like a therapy session. The voice of a therapist divides the release into three acts — Environment, Relationships, and Social Compass. Inspired by the therapy sessions that Dave's older brother experienced while in prison, Psychodrama tactfully juggles a successful concept with tracks that hit hard, melodically and rhythmically. Listeners' gradual introduction to Dave has come via a string of successful singles since 2016; Psychodrama represents a proper meeting session. "Streatham" rides on a hypnotic beat and excellent flow as lyrics convey a south London upbringing, unleashing a stellar hook around 02:05 that amps up the beat and vocal presence. Efforts like "Lesley" and "Purple Heart" show a more soulful, R&B-leaning side — the latter excelling with a briskly infectious appeal. Another highlight, "Screwface Capital" casts a haunting glow with a distant vocal sample and eerie piano. Psychodrama grips with its lyrical intimacy — exploring aspects of racial identity, poverty, and depression — within the three album's acts. Furthermore, its production is diversely effective.
---
14. Jamila Woods – Legacy! Legacy!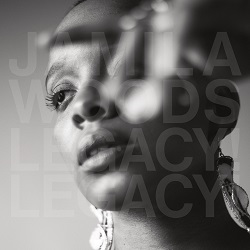 Legacy! Legacy! is a stirring R&B album from Jamila Woods. Joined mostly by fellow Chicago-based musicians, the release features a spacey electro-soul aroma on multiple tracks, such as on highlight "GIOVANNI" and the atmospheric "MILES." In another spectrum, "MUDDY" works around a swanky guitar, with the vocal presence exuding a welcome charisma. Great melodic shifts are also abound, such as the scaled-back guitar jazziness around 01:30 of "BASQUIAT." The tracks on Legacy! Legacy! show entrancing production and memorable melodies, complete with consistently striking vocal performances — ranging from soulful R&B to punchier charisma. Poetic, insightful commentary on identity intertwine with this excellent production for an album that's consistently engaging.
---
13. FKA twigs – Magdalene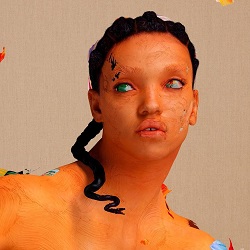 On her EPs and LP1, FKA twigs' Tahliah Barnett has shown a knack for emotive tracks with escalating textural beauty. In addition to continually engrossing songwriting, Barnett's classically trained voice is utilized with graceful precision throughout the moving album Magdalene. Opener "thousand eyes" is blissful and elegant, lulling with striking vocal tonal escalation and striking instrumentation that swells with buzzing mystique. The excellent "sad day" is exemplary of the artist's vocal range and ability to grow with each song structure. The "make a wish," repetition in the verses plays with delicate allure, with electro-minded percussion past the one-minute mark kick-starting a climax — where wordless vocal backing effects intertwined with a versatile lead. The song sends chills. It's also difficult not to mention "mirrored heart," particularly its beautiful contrast from darker verses and a yearning, effervescent hook. The track is a nice representation of the album's ability to seamlessly balance dark soundscapes with hook-friendly melodic effervescence.
---
12. JPEGMAFIA – All My Heroes Are Cornballs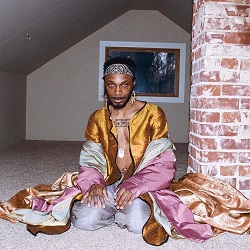 Bursting with creativity and varied song structures, All My Heroes Are Cornballs is an addictive, fascinating release from JPEGMAFIA. Led by a particularly strong first half, the album presents versatile and vibrant beats alongside diverse vocal deliveries. "Jesus Forgive Me, I Am a Thot" is an excellent opener well representative of what to anticipate. Vocals ascend into a raucous fury just before the one-minute mark, then leading into a very melodic hook more in the pop vein. Furious hip-hop and pop infectiousness collide with consuming cohesion here. "Grimy Waifu" swaps from spacey synths and contemplative acoustics, with various vocal effects contributing well to the soundscape. The track's serene nature provides an effectively contrasting lead-in to the superb "PTSD," which hearkens to 2018's Veteran and JPEGMAFIA's furious vocal flows. All My Heroes Are Cornballs affirms JPEGMAFIA's as one of the most creative minds in hip-hop today.
---
11. Cate Le Bon – Reward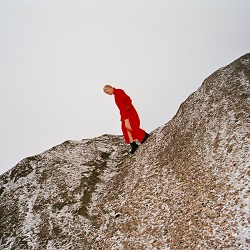 Cate Le Bon shows a firmly focused sound throughout Reward, a great encapsulation of the artist's crisp art-pop arsenal. Tracks like "Home to You" are led by gliding keys and a spirited, soaring vocals — projecting a melodic appeal that's instantaneous. Even the tracks that aren't as melodically bright tend to stick in their own ways. "Here It Comes Again" works with mostly nonchalant vocals and clanking guitars, establishing a hypnotic aesthetic that bridges the gap nicely between the bouncier "Mother's Mother's Magazines" and the brass-laden "Sad Nudes." Along with "Home to You," "Daylight Matters" is another immediate winner — with twangy guitars and swelling brass meshing with vibrant vocals. Featuring an assortment of bright art-pop gems and contemplative soundscapes, Reward certainly gives the listener reasons to return many times.
---