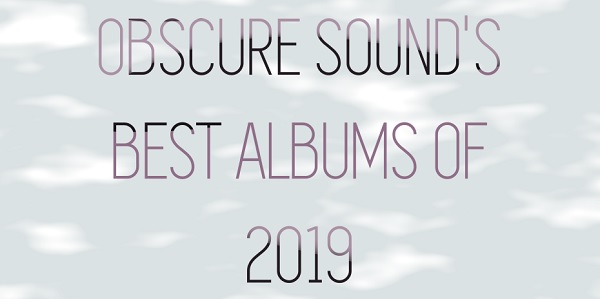 ---
40. Flying Potion – Flying Potion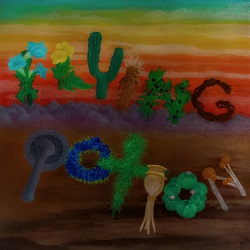 Chicago artist Flying Potion's self-titled debut album shows captivating appeal. A constant throughout is emphasis on pedal steel guitar techniques, with the twangy presence providing a melodic backbone to Flying Potion's very melodic and atmospheric songwriting. The innovative pedal steel techniques combine with the quality songwriting to result in an album with ample replay value. Among the album's highlights, "Constrictor" is a fantastic track with psychedelic leanings. The twangy guitars lead into a string-laden hook around the one-minute mark, with the lead vocals pursuing a more rousing energy punctuated by psych-friendly vocal reflections. Flying Potion is a twangy debut that's very easy to get lost within.
---
39. Danny Brown – uknowhatimsayin¿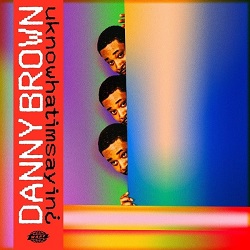 Danny Brown continues his artistic growth on new album uknowhatimsayin¿, following up 2016's highly acclaimed Atrocity Exhibition. "Dirty Laundry" is an excellent single, with a patient yet infectious lyrical flow and bursts of psych-friendly chamber-pop allure. "3 Tearz" is another highlight, a chugging piece of confidence also featuring Run the Jewels. The track's "would you kill for me?" hook bridges both Run the Jewels members, leading into a dazzling organ-laden conclusion. Also notable is the powerful "Negro Spiritual," echoing Brown's trademark fast-flowing delivery of yesteryear, which is present here throughout the album though more restrained.
---
38. Stars in Coma – Every Evening, Sunset Crooks its Thumb Across the River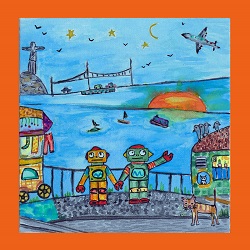 André Brorsson fuses hook-filled pop songwriting with touching of psychedelia and rock, with his Stars in Coma project being one I greatly anticipate any release from. New album Every Evening, Sunset Crooks its Thumb Across the River is a great introduction to the Swedish artist. In particular, lead single "Destroying the Love" is a relentlessly catchy pop effort that soars with exuberance. A guitar-forward verse arrives after the whirring introduction, which is an immediate push of contagious energy that reminds of Todd Rundgren's poppiest or, more contemporaneously, Foxygen. "Destroying the Love" is a very melodic effort, on an album with an abundance of them.
---
37. Deepest Bison – Ghost Planet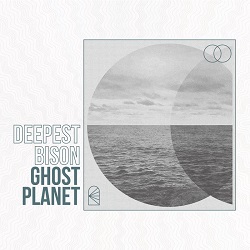 Ghost Planet is a very enjoyable album from Minneapolis-based recording project Deepest Bison. The artist shows a fondness for hypnotic textures, steeped in folk-friendly acoustics and occasional doses of synths. (Sandy) Alex G is a nice point of comparison, with "Rider" also exuding a sort of George Harrison-esque character in its stirring guitar presence. The vibrant acoustics combined with a suave lead and ghostly backing vocals, with striking backing effects — at the two-minute mark in particular — conjure a strong emotional pull. "Rider" is a gorgeously constructed track from Deepest Bison, embodying the consuming sound throughout the artist's atmospheric album Ghost Planet.
---
36. Thom Yorke – ANIMA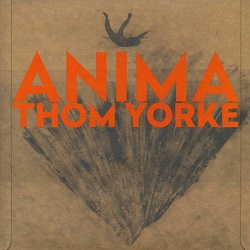 ANIMA, Thom Yorke's most accomplished solo output to date, sports richly textured production and intriguing melodies. Icy, synth-heavy soundscapes with evolving rhythms lead the arsenal, with interesting production quirks helping to make for an enjoyably distinguished character from track to track. "Twist" masterfully weaves vocal sampling within intensely reverberating rhythms, leading to Yorke's sharp vocal presence cutting through the icy synth-laden flickering. The patiently evolving "Dawn Chorus" gradually builds heavenly, illuminated tones via soaring synth pads alongside Yorke's nonchalant vocals. These two tracks succeed on similar strengths, namely atmospheric awe and lyrical yearning, while playing quite differently. Fit for listening during powerless winter storms, ANIMA is a stirring listen from the Radiohead frontman.
---
35. Fennesz – Agora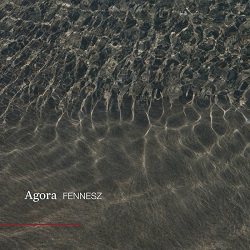 Christian Fennesz sacrificed some of his usual intricacy on Agora, opting to record the album in his residence instead of the studio. Nonetheless, Agora represents some of the artist's most consuming ambient craft-work. "In My Room" resembles a sunrise slowly enveloping the land, with a sprawling synth rising in presence. "Rainfall" touts a buzzing sense of anticipation, while the self-titled track appears as a lush depiction of post-rainfall mist. Closer "We Trigger the Sun" flaunts a glowing, spacey appeal alongside clanking rhythms that resemble space junk, clanging around. Agora is a blissfully atmospheric journey that takes listeners from morning on Earth to traversing dark, spacey depths.
---
34. Goodie Bag – Blue Girls [EP]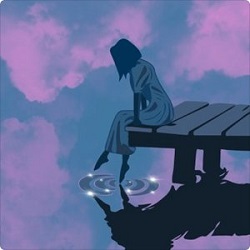 Goodie Bag are a dream-pop act from Nashville, also infusing aspects of surf. Their debut EP Blue Girls features a variety of engrossing tracks. Among them is "Saffron," a demonstration of the band's dreamy, deeply melodic qualities. Glistening keys accompany the soulful vocals to start, with guitars re-emerging just prior to the one-minute mark as the vocals reach a sweltering point — the "in a daze," repetition playing with soulful, gripping allure. It's very easy to get consumed in "Saffron," along with the five other tracks on this EP. Also worth mentioning from the band is the fantastic track "The Lonely Postman," released earlier this year and fondly reminiscent of TOPS.
---
33. Waldo Witt – Randall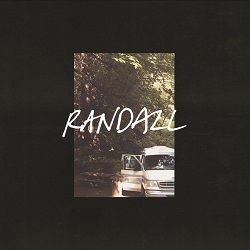 Previously known under the name Table Tennis Dreamer, Waldo Witt shows a stirring pop sound with a nostalgic grip throughout striking album Randall. The release reveals both emotive ballads and infectious synth-pop gems. "Crystal Ball" is among the colorful, upbeat pop efforts, glistening with effervescent synths and a bustling bass line, complete with a harmonious vocal lead. A gliding array of synths lead a fun, melodic bridge during the final minute. The beautiful, emotive "Carteret" is more exemplary of Waldo Witt's atmospheric songwriting and stirring vocal presence, emitting a more textured, yearning sound with "Carteret." Aesthetically, I'm reminded of the deeply immersive sound Prefab Sprout explored on Jordan: The Comeback (1990). Glistening synths push in around 01:12, leading into a deeply effective chorus with an anthemic vocal pull. "Carteret" is excellently produced, dripping with emotions and nostalgia.
---
32. Small Wood House – Runner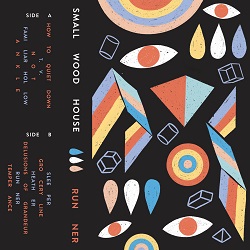 Cleveland-based band Small Wood House have built a sturdy reputation via acclaimed live performances, opening for acts such as Mitski, Colleen Green, and (Sandy) Alex G. They put out their debut full-length, Runner, on December 6th — and certainly the band's live-based potential comes to full fruition here. Runner shows a creative frenzy of dreamy pop and psych-friendly rock sounds. Among the highlights is "T.V.," where stirring vocals intermingle with playful keys and consuming guitar textures — an aesthetic reminder of Sunset Rubdown and Spencer Krug. "T.V." is a mesmerizing success, alongside other gems like the murky organ-laden success "Familiar Hollow" and jangly guitar-based track "Sleeper." Runner is among the most creative debuts of 2019.
---
31. Big Thief – Two Hands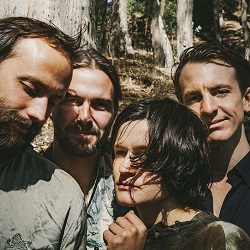 Big Thief released two great albums this year, about five months apart. Two Hands was the latter of the two. There is not a major distinction between this and the preceding U.F.O.F., in terms of stylistic approach, though Two Hands tends to show a more varied sound. From the get-go, in the transformation from opening ballad "Rock and Sing" to rousing passionate rocker "Forgotten Eyes," the band's wide-reaching strengths are evident. The latter track is particularly resonating with its "Everybody needs a home and deserves protection' hmm-mm," hook. Other highlights include the striking "Not," where vocalist Adrianne Lenker shows spine-chilling emotion and range, and folk-laden beauty "Replaced."
---