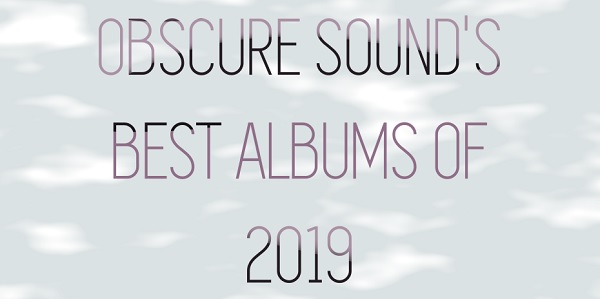 ---
50. Ruby Empress – Sinbolism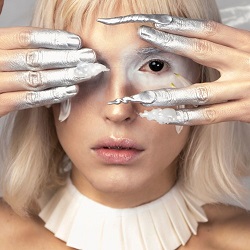 Sinbolism is a stellar album from Ruby Empress, an act from Gothenburg, Sweden. Spanning from lush psych-folk efforts like "Closure" from peppy pop infectiousness in the vein of "See No Evil," addictive melodies and consuming soundscapes are on display throughout. On highlight "See No Evil," jangly guitars become accompanied by a charismatic, concise vocal lead, which just prior to the chorus is paired with a wordless backing vocal melody. As the track title repeats, there's a hypnotic level of engagement that takes place, solidifying the effort as one with ample replay value. Sinbolism contains a variety of memorable tracks from this promising act.
---
49. Holden Laurence – Rewire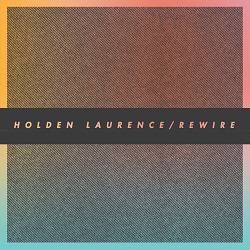 As evident on previously featured "A Whisper and She Takes Me," Cleveland native Holden Laurence is highly adept at crafting jangly, '80s soundscapes with strong melodic appeal — led by soaring vocals, jangly guitars, and lush synths. Those talents are on display throughout full-length album Rewire, featuring highlights like "Shadows of Old Love," touting a memorably yearning quality. Rewire solidifies Holden Laurence as an artist to follow.
---
48. Eugenia Post Meridiem – In Her Bones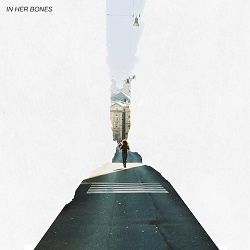 In Her Bones is the captivating debut album from Italian four-piece Eugenia Post Meridiem. Among the album's nine tracks is debut single "Low Tide." Beginning with sparse guitars, the track is quick to show the powerful vocal quiver of lead vocalist Eugenia. As percussion begins to mount around the 45-second mark, there's a sense of growing passion, with the melodic guitar line at the one-minute mark precisely leading into a gorgeous vocal melody that sports a gorgeous, folk-laden quiver. Showing ample mood, vocal passion, and mellow though captivating melodic allure, "Low Tide" and the entirety of In Her Bones is a winner of a debut.
---
47. The Mute Group – Sinister Hand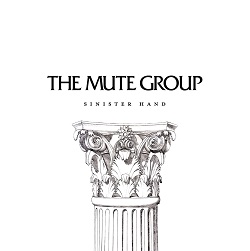 Nashville act The Mute Group deliver an emotional, soaring sound throughout their album Sinister Hand. Album standout "Rodney O" grows from acoustic-led verses into a chorus with twinkling, haunting expansiveness. The vocals remain an idiosyncratic force throughout, especially at 01:13 when they assume a quivering elegance above the twinkling key additions. These vocals assume a distorted tone in the verses following, before unleashing an onslaught of emotion over bouncy keys that lead to a reprisal of the chorus. "Rodney O" is a moving success from a very impressive new album, the track nicely representative of the powerful sound to anticipate.
---
46. Black Midi – Schlagenheim
Buzz-generating London-based quartet Black Midi emphasize a textural sound throughout debut album Schlagenheim, reminding of lovably oddball post-punk acts in the vein of Wire and The Fall — especially on "Speedway," which develops with hypnotic guitar-based darkness. Tracks like "Near DT, MI" shows a murky rock sound reminiscent of Slint and other jagged alt-rock staples, building to a raucously gripping vocal exultation in the final minute. Schlagenheim shows a bounty of creative energy and swelling potential from this young, talented act.
---
45. Tim Hecker – Anoyo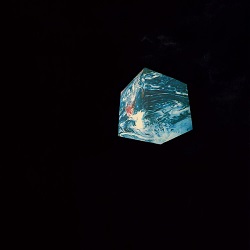 Tim Hecker's 2018 album Konoyo was a hauntingly beautiful merging of gagaku performance and unsettling electronica. Vibrant Japanese classical elements infused with textural drone for a uniquely consuming experience. Anoyo is the comparably stellar follow-up, a more contemplative and patiently developing listen that harnesses feelings of dystopia-set emptiness, though with glimmers of effervescent hope. Although more tonally laid-back than Konoyo, Anoyo channels a chilling sort of spaciousness via the enveloping synth pads and classical instrumentation infusions. Hecker continues to show himself as a master of atmospheric construction.
---
44. Jenny Hval – The Practice of Love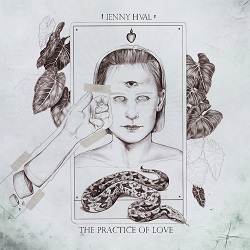 Jenny Hval's albums have made frequent appearances on our year-end lists throughout the years, maintaining a consistent quality despite often differing thematically and aesthetically. One constant throughout the releases is the presence of ambitious topics like intimacy, creation, and social unraveling, explored throughout Hval's artistic lyricism. Musical directions fluctuate, with The Practice of Love touting a lush yet developing electro feel, reflective tonally of '90s trance. Lyrically, Hval strikes with ponderings regarding the existential state, as well as the absence of motherhood. With various guest vocalists ranging from Félicia Atkinson on the serene "Thumbsucker" to Laura Jean's presence on the swelling electro-pop of "Accident," the songs breathe with enveloping electronic soundscapes and meaningful lyrical power.
---
43. Bliss Nova – Going Places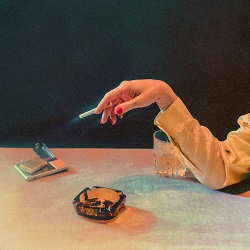 Going Places is a lovably melodic synth-pop album from Bliss Nova. The album's self-titled track is a showcase of the Toledo-based duo's lush pop sound, alongside a vocal yearning for a brisker pace in life. An effervescent bridge just prior to the two-minute mark exudes an enchanting quality, as the track comes to a close. This final minute or so in particular cements the act's ability to craft melodies that stick, utterly, in one's head. Additional highlights include opener "On to Something," strutting a funk-laden rhythmic confidence and '80s flair, and "Hafta," an effervescent electro-pop groover.
---
42. Jambinai – ONDA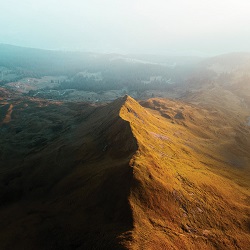 If you're seeking a soothing listen with a consistent tonal presence throughout, ONDA is not recommended. Instead, South Korean group Jambinai craft a constantly evolving, structurally alive post-rock sound, never content to sit complacently. The band's third album, ONDA shows a knack for initially sparse instrumentation, exuding a delicately unveiling soundscape. Oftentimes, these swell into anxious, anthemic, and all-out frenzied moments that succeed with creative fury. Multiple tracks impress. The escalation of "Small Consolation" sounds like a bagpipe parade from hell, while still somehow more melodic than a bagpipe parade on planet Earth. "Sun. Tears. Red" integrates ominous vocals and weeping strings with dramatic effect.
---
41. Xiu Xiu – Girl with Basket of Fruit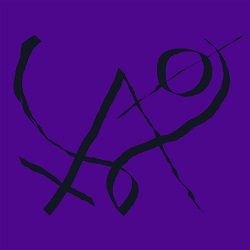 Hardly a surprise, more unsettling yet oddly compelling material comes courtesy of Xiu Xiu. Girl with Basket of Fruit is full of murky rhythms, erratic vocal deliveries, and squeamish lyrical content. Xiu Xiu continues to deliver moments of melodically infectiousness within chaos — such as the pulsing rhythms around the two-minute mark of "Pumpkin Attack on Mommy and Daddy." Also present are achingly intimate efforts like "Normal Love," where Jamie Stewart's tortured croon and piano play with ghostly alignment. "The Wrong Thing" succeeds with similarly emotive, intimate charm. Girl with Basket of Fruit, while unsettling, is also chock full of the creative idiosyncrasies many have come to anticipate from Xiu Xiu. While a polarizing album, it's also likely to be one of your most interesting listening experiences of the year.
---