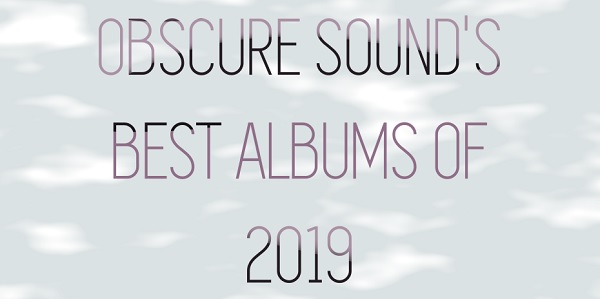 ---
30. Eagle Eyed Tiger – On the Run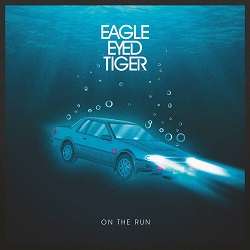 The lushly engaging "Still Not There" traverses from aquatic, synth-heavy bliss into serenely effective guitar-laden additions. The track is among several highlights on the stellar new album On the Run, from New York-based producer Eagle Eyed Tiger. The artist has a knack for blending live instrumentation with electronics, resulting in a sweeping sound with atmospheric mystique, though one that retains a natural glow with its guitar-based additions. Other highlights on the album include the YMO-esque "Metropolis" and the driving groove of "Hotline."
---
29. Hot Chip – A Bath Full of Ecstasy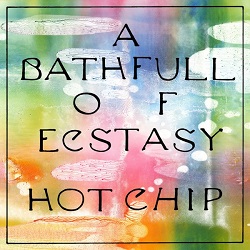 Despite working with outside producers in Philippe Zdar and Rodaidh McDonald), A Bath Full of Ecstasy shows the Hot Chip fans know and love. The band's familiarly bursting vein of synth-pop is on full display, best shown on pulsing bouts of infectiousness, such as "Echo" — and the gracefully catchy luxuriousness of the self-titled track. Hot Chip has ascended in recent years beyond the indie-sphere, working with the likes of Katy Perry (album track "Spell" was originally written for her). Their knack for accessible, shimmering songwriting makes this no surprise, though it's comforting that with their own material, the synth-pop arsenal and knack for witty hooks remain largely unchanged.
---
28. KAZU – Adult Baby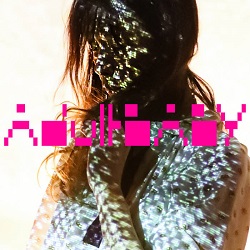 Fans of Blonde Redhead's dreamy, engrossing sound will be smitten with Adult Baby, the new album from Kazu Makino. As Blonde Redhead's lead vocalist, Makino has ample credentials weaving ethereal vocals through lush soundscapes complete with guitars and synths. Adult Baby places more emphasis on synth-laden construction than some Blonde Redhead efforts, enhanced with richly evolving rhythms that swap from barrenness to high involvement, often within a single track, like "Unsure in Waves." Among my favorite album cuts is the self-titled track, expressing a sort of Parisian-lost-in-a-dream feel, lifted by strings-heavy charm. Adult Baby is a sweepingly hypnotic success from KAZU.
---
27. Michael Kiwanuka – Kiwanuka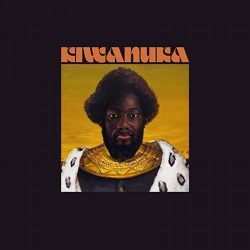 Michael Kiwanuka has emerged as a popular name in recent years. Quality material, a couple Mercury Prize nominations, and penning the theme song of HBO's hit series Big Little Lies shot Kiwanuka into deserved recognition. As such, his 2019 self-titled album was well-anticipated, with listeners charmed by his soulful infusing of retro-soul, singer/songwriter, and alternative tendencies. Rather than succumb to industry pressure for commercialization, Kiwanuka admirably explores several more left-field turns. The instrumental "Another Human Being" reminds of Ryuichi Sakamoto's haunting cinematic-friendly fervor, with atmosphere a driving force throughout the whole release. Following that track, with effective contrast, is the majestic production "Living in Denial" — channeling a haunting, charismatic vein of soul with psych-folk fixings. Kiwanuka is the confirmation of an artist that's here to stay, if it wasn't obvious already.
---
26. Rosing – Rosing [EP]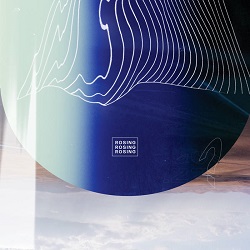 "Beige Oblivion" is nicely illustrative of Rosing's gorgeous sound throughout their self-titled debut EP, one of the year's most memorable debuts. Producing a chilling blend of dream-pop, post-rock, shoegaze, and rock elements, the Los Angeles-based act show a masterful approach to their aesthetic — from the haunting vocal presence to the enthralling guitar tones. The EP — which was self-recorded, produced, and released independently — succeeds throughout. "Beige Oblivion" rides on a Rhodes piano, lap steel guitar, and these ghostly vocals, showcasing a striking track that is likely to hook listeners into the rest of this strongly recommended EP.
---
25. Erin Anne – Tough Love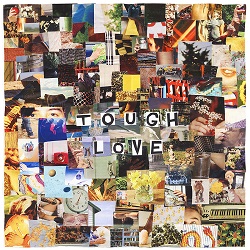 Los Angeles-based artist Erin Anne's debut album Tough Love manages to wholly impress, merging '80s pop aesthetic with singer/songwriter endearments. "Bedroom Track (Carrie)" is a stirring highlight. The "I know she's out there somewhere," yearning over climactic guitar distortion and playful '80s synths plays with emotionally captivating appeal, reminiscent of Mitski. The album itself meshes an '80s pop aesthetic with pop and punk elements, with Erin Anne (Fitzpatrick) arranging and producing the release herself, in addition to co-production/engineering and percussion talents from Alex Rogers of Family Hahas/A Place To Wash My Hands/Tambourines. The track's final minute — where "kill me," is repeated over whirring guitars and synths, before an acoustical comedown — is especially powerful. Check this one out.
---
24. W.H. Lung – Incidental Music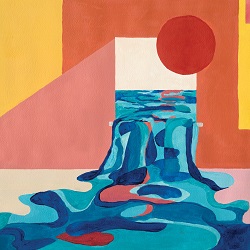 W.H. Lung's debut album Incidental Music is excellently produced, with sharp synths, melodic guitars, and fervent vocals often contributing to dazzling hooks. Guitars and synths join for a hypnotic, nostalgic melody on opening track "Simpatico People," with vocals not emerging until close to three minutes in. The opener establishes the developing, melodic guitar-infused synth-pop sound throughout, fond of both trickling synth arps and moody jangling guitars. "Bring It Up" is in the more anthemic rock vein, the track title being referenced in catchy fashion by the dual vocal punch. Meanwhile, "Inspiration!" pursues a post-punk, guitar-fronted demeanor that departs from the synth-fronted nature of the first two tracks. As is evident by the first three tracks alone, Incidental Music ventures into various facets of '70s and '80s synth/guitar pop hybrids, doing so successfully each time.
---
23. Glass Beach – The First Glass Beach Album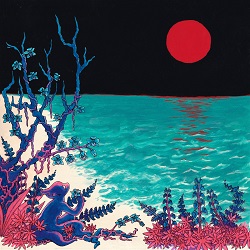 Brimming with clever ideas and traversing through tonally diverse realms, Glass Beach make a mark on their first album. Nicely representative of the album's eclectic dynamics is the track "neon glow." Punk-friendly guitar distortion aligns with spirited synths for an infectious vibe. Much of the first two minutes is anthemic rock bliss, somewhere between twee, emo, and alternative. The track's second half features solemn brass and ruminating percussion, with glistening guitars gently entering the fold as the emotive vocals re-emerge. The track is a testament to the group's structural ambitions on most tracks throughout this release. Other highlights include frantic rocker "bedroom community" and the jangly lo-fi charm of "calico."
---
22. L'Resorts – L'Resorts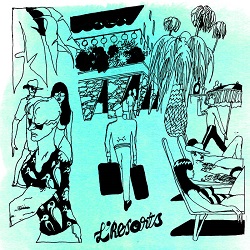 Formed by Vincent Kircher (Jaill) and Martha Cannon (Lady Cannon) — and evolving into a seven-piece group including original Jaill drummer, Austin Dutmer, and several other regulars from the Milwaukee music scene — L'Resorts show savvy melodic songwriting and a firmly consuming aesthetic throughout the self-titled album. Aesthetically, there's a likeness to Camera Obscura and Velvet Underground at various points, with charmingly melodic dual vocal leads and twinkling hooks, especially evident on album highlight "Highs and Lows." The heart-tugging "Baby Don't" is another highlight, opening the album with melodically addictive appeal, as both vocalists weave around catchy guitars and xylophone gliding.
---
21. The Chemical Brothers – No Geography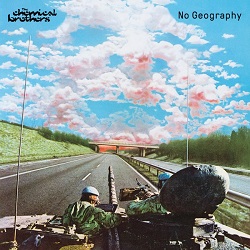 The Chemical Brothers' best album in a decade, No Geography finds the electronic music veterans in a place of comfortable familiarity, reflective aesthetically of 1999's Surrender. In essence, No Geography sports a very cohesive, well-produced sound. The sound is crisp yet nostalgic, the bass lines concisely effective and the synth tones veering serene, though also showing variety and moments of erupting climaxes. This is particularly evident on centerpiece "The Universe Sent Me." Glistening synth arps and brooding guitars complement a repeating vocal loop, leading to a stadium-sized bout of synth-laden effervescence as the three-minute mark approaches. The self-titled track, and album in general, is also a testament to The Chemical Brothers' continued ability to cohesively juggle ambient-friendly lushness with frantic rhythmic-led infectiousness.
---