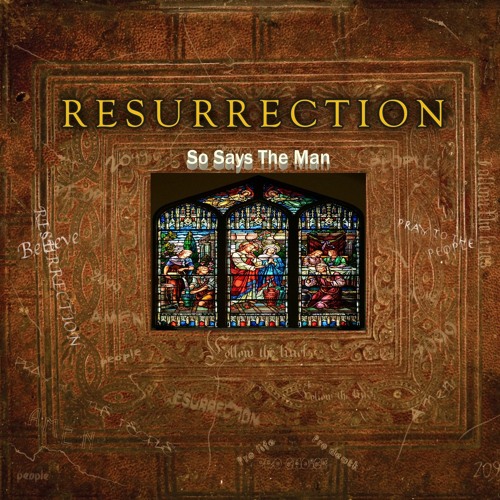 "So Says the Man" is a rousing rock anthem from David Alter, from his forthcoming satirical rock musical, Resurrection: The Musical. The infectious title-referencing chorus touts a fun likeness to power-pop band Jellyfish. A lusher vocal section past the two-minute mark appears with enjoyable briefness, rising cohesively into the hook's re-emergence. The musical is gearing up for release later this year, and "So Says the Man" is indication of a captivating, entertaining time with eclectic musical appeal.
The musical's logline:
"In a post-apocalyptic future, Jesus Christ is tasked with returning to Earth to save humanity. But the messiah of yesteryear soon discovers that the people now follow a new prophet, the humanitarian, atheist and entertainer, Jen Compton. Reimagining Jesus as a fading Rockstar, "Resurrection" is a musical comedy which questions the virtues of faith, fame and religion."
Check out the story more in-depth on the musical's website.
Alter elaborates more on "So Says the Man," specifically, below:
"Resurrection truly began with the song, "So Says The Man". At the time of it's creation, I hadn't sat down intentionally planning to put a social commentary about religion to music. Like most of my songs, "So Says The Man" began simply with creative energy. I remember at the time watching the Discovery Channel's documentary on the rise of Nazi Germany. I remember one scene where Hitler was on a podium speaking to what looked like millions of chanting people below. I remember pondering the many countless other examples where mankind followed Tyrone from the dawn of time to present. I remember thinking to myself that this is how the future will end….with mankind falling easy pray to the manipulated traps set forth by our tyrannical leader who disguise themselves as saviors.. Later that day, I remember picking up my guitar and began power strumming to the A minor chord, singing "A…MIN", as a place holder for lyrics, in order to match the "A" "Minor" chord I was playing (I use this technique sometimes to help me remember an idea for a song). "A MIN" became "A MAN" (as in the singular leader), followed by "AMEN" (a double meaning of mankind and then more of a religious context). The song then unfolded from there, in minutes…both melody and lyrics together. "So Says The Man" was my first social commentary on humanity."
—
"So Says the Man" and other memorable tracks from this month can also be streamed on the updating Obscure Sound's 'Best of March 2021' Spotify playlist.