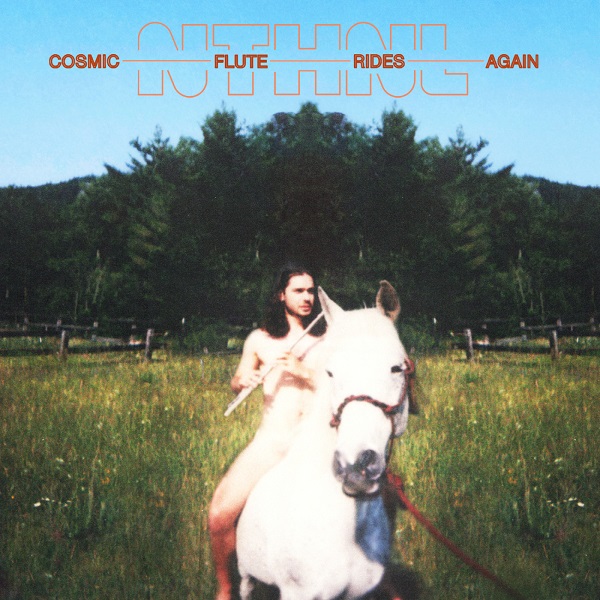 Brooklyn-based artist NTHNL compels throughout the album Cosmic Flute Rides Again, propelled by spirited woodwinds and brisk rhythms in its integration of smooth jazz, lo-fi beats, and electro-pop. The uplifting fusion is described by the artist as "joyous and absurd," with Cosmic Flute Rides Again enamoring with its colorful synths and enthralling flute work.
Jacob "NTHNL" Rudin weaves his classically trained abilities and piano talents alongside his multi-flutist abilities, specializing as a "producer and sound-healing practitioner." From the ravishing, hypnotic calmness of "Our Secret" to the spirited electro-minded energy of "Neon Flow," the album's energy proves eclectic and captivating.
NTHNL expands on the meaning of the new album:
"I'm not quite sure why I made this album. It's for some reason felt important to me to make a flute-fronted pop album to celebrate this instrument and to give it a wildly new context in which to sing. The flute is the oldest instrument we have evidence of, dating back at least 40000 years to both humans proper and Neanderthals. This instrument is almost as universal as music itself across human culture and serves as the gateway between the spiritual and the corporeal.

The Cosmic Flute music is joyous and absurd. You are supposed to come away feeling free, like you have permission, like the world is huge and expansive and full of beauty and possible meaning.

In my music I always spend a little bit of time in the shadows, but I like to return always. I think it's super important to explore the dark, while always reaffirming the light."
The cover photo was taken by Dafna Steinberg, with layout by Kyra Thompson.
—
"Neon Flow" and other tracks featured this month can be streamed on the updating Obscure Sound's 'Best of March 2023' Spotify playlist.