Posted
December 1, 2022 by Mike Mineo
in Other
Moment – 'IN TIME'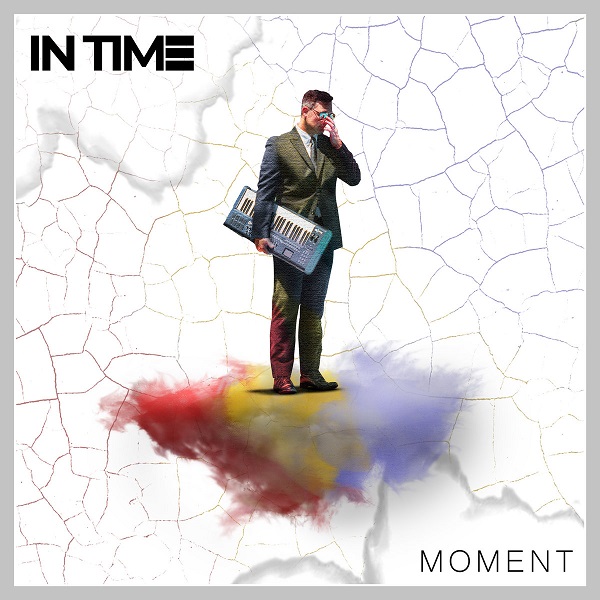 IN TIME is the new album from Detroit-based producer and multi-instrumentalist Moment, the project of Mike Masch. The artist's longtime appreciation and study of production and engineering combines with his experience as a DJ to result in an eclectic, well-produced sound that meshes hip-hop intensity and atmospheric beats.
In addition to hip-hop, Masch explores "R&B, old school, electronic, classical, and jazz," throughout the release. A club-friendly electronic pulse persists throughout the entrancing "Party on Me." A confident vocal presence complements nostalgic, lush synths and trance-friendly percussion amidst funky guitar touches. A suavely infectious effort, "Party on Me" is exemplary of Masch's more infectious songwriting territory, also evident on the electro-pop groover "Tougher Love."
Efforts like "Empire Rising" unveil a hip-hop approach while lamenting that it's "hard to be real." The driving vocals express not worrying about failure in their pursuits and "feeling like Nas," playing convincingly alongside the spacey hip-hop beat. "Brakedown" is another standout, with its intoxicating R&B/soul production and matching vocal performance. IN TIME immerses with eclectic charm throughout its 15 tracks.
Masch elaborates on the album's inspirations:
"The inspiration behind this album was to show a much broader range of not just musical production & ability but myself as a person in this world. So many different emotions, feelings & experiences mixed together to tell many handfuls of stories. I loved how this came together with a variety of my favorite genres, whether that is rap in general but also incorporating R&B, old school, electronic, classical, and jazz. The album is vital to me to tell my experiences and release the various thoughts & experiences in my mind. I believe this will inspire, motivate, and help others. I've always said that people have unique hobbies as a form of therapy and music creation just happens to be mine. It's real, it's authentic, it releases and frees. I know when others listen to it that they will understand this as I do."
Stream IN TIME:
—
"Party on Me" and other tracks featured this month can be streamed on the updating Obscure Sound's 'Best of November 2022' Spotify playlist.