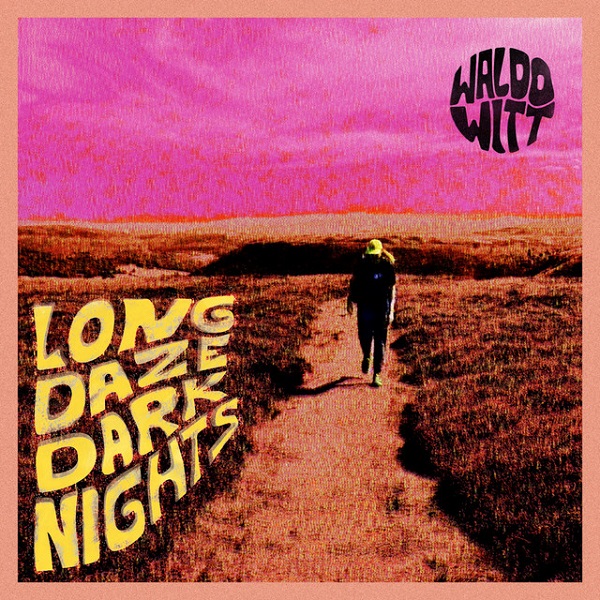 From the standout new album Long Daze, Dark Nights, "Our Love Will Remain" shows the exuberantly hooky psych-pop allure of Waldo Witt. Impressing in prior years with tracks like the yearning synth-pop cut "Carteret" and recent psych-pop gem "Tragicomedy" (also on the album), the artist excels with a range of quality aesthetics throughout Long Daze, Dark Nights.
"Our Live Will Remain" rides on soaring multi-layered vocal charm alongside a funky rhythmic pulse and smooth guitar tones, evoking a sort of '70s psych-pop punch. "Far away from crowded streets, sunrise on a secret beach," the vocals let out during an escalating hook, into a synth-forward assortment into the dreamy lyrical composure. Sentiments of lush escapism compel into a series of charismatic guitar lines and colorful synth work. Stylish and infectious, "Our Live Will Remain" is nicely representative of the album's stellar songwriting.
"Flow" is another highlight from the album, representing one of its lusher productions. Euphoric vocal swells and caressing synth tones intermingle with wholly atmospheric results, exceling especially at the mid-point as a twangy, yearning guitar tone emerges. Full of hooky and atmospheric psychedelic splendor and throwback rock engrossment, Long Daze, Dark Nights is another resounding success from Waldo Witt.
—
"Our Love Will Remain" and other tracks featured this month can be streamed on the updating Obscure Sound's 'Best of March 2023' Spotify playlist.