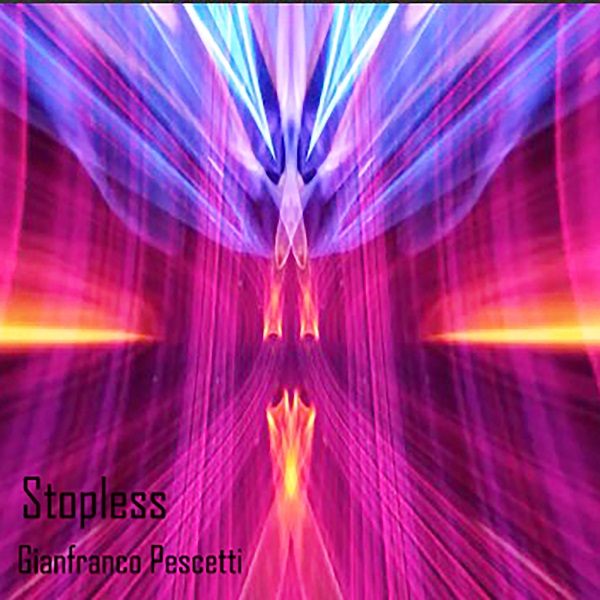 A spacey dance single from Gianfranco Pescetti, "Stopless" struts a vibrant, free-flowing enamoring through its riveting soundscape and melodic approach. The artist, who is originally from the Tuscan island of Capraia, first caught our ears in May with the track "The Wake."
"I choose to title it "Stopless" (a play of words for "no stop") because I had this idea of continuous evolution and forward motion in a context of productive creativity," Pescetti explains. "The title itself suggests an unyielding drive to progress and a refusal to stop in the pursuit of ideas and artistic expression."
A bright, stutter-y synth leads quickly into a thumping bass allure. Spacey synth flashes ruminate alongside the nocturnal sound, as trickling synths craft an ominously futuristic soundscape. A gorgeous, woodwind-touched escalation past the 30-second mark compels, integrating guitars alongside. A bouncier rhythmic thump adds further, swelling into the chiming, arpeggiated synths throughout the track's second half. "Stopless" is another illuminating, melodic electronic success from Pescetti.
—
This and other tracks featured this month can be streamed on the updating Obscure Sound's 'Best of July 2023' Soundcloud playlist.
We discovered this release via MusoSoup, as part of the artist's promotional campaign.