Posted
March 30, 2006 by Mike Mineo
in Features
DASHING DEBUTS: THE CHAMELEONS UK – SCRIPT OF THE BRIDGE (#26)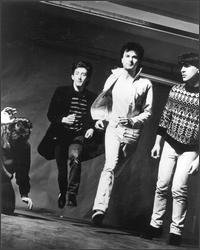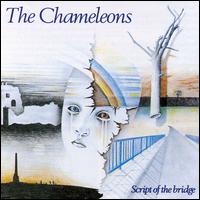 The Chameleons UK are one of the lesser known bands (compared to names as Joy Division) in the beginning of the 80s who influentially shaped modern indie music with atmospheric guitar riffs and dark vocals, that bands such as Interpol rely so heavily upon. Their European fame is recognized, though their recognition in America remains to be seen for the most part. Their first LP, Script of the Bridge, is a classic album that was released in 1983. The first three songs on the album may distinguish it as one of the best opening tracks for an album that I have ever heard. Each song offers such a unique and rich sound with a varying structure.
'Don't Fall' immediately kicks off the album with Mark Burgess' rich vocals over an extremely tight rhythm section and reflecting guitar. The Chameleons UK tend to know how to build up a song well, and this is especially displayed on 'Monkeyland'. You can sense the guitars and bass shifting higher and higher until an explosive chorus strikes your ears. Simply brilliant.
————————
The Chameleons UK – Don't Fall
————————
The Chameleons UK – Here Today
————————
The Chameleons UK – Monkeyland
————————
What do you think of this artist?
Mike Mineo
I'm the founder/editor of Obscure Sound. I used to write for PopMatters and Stylus Magazine. Send your music to
[email protected]
.