Stream Animal Collective's New Album, Centipede Hz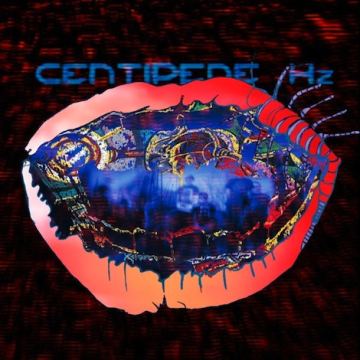 Animal Collective posted a track-by-track stream of their upcoming album, Centipede Hz, on their web site. Some listeners caught the album's streaming premiere at 9PM ET via Animal Collective's weekly radio transmission, Animal Collective Radio. The band was still considerate for those unable to tune in; all eleven tracks are now available for your listening pleasure. They are accompanied by surreal visual images of everything from our solar system to bustling streets, which – I assume – are directed by Danny Perez. I'm just through a few tracks so far, but it's sounding nice — "Rosie Oh" and "Applesauce" are a particularly nice 1-2 punch. We've already heard "Today's Supernatural", and it sounds like there are several tracks that are superior.
In short: Click here to stream Animal Collective's first full-length since 2009′s Merriweather Post Pavilion.
This is an excuse to post one of my favorites:

MP3: Animal Collective – "Bluish"
animal collective centipede hz zip
animal collective centipede hz rar
centipede hz rar