MP3: Karl X Johan – "Get It All"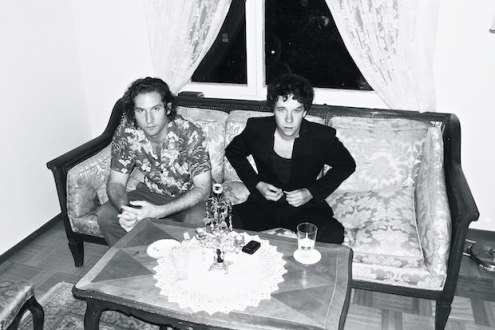 The beautifully ethereal "Get It All" is a welcome return for Swedish duo Karl X Johan, comprised of producer Kalle J and Johan Tuvesson. I featured Kalle J back in 2007, noting that "Vingslag" was one of the year's best dance tracks. I never thought someone could make Burt Bacharach's 1962 hit "Make It Easy on Yourself" sound so great over pulsating synths. Tuvesson was actually featured on "Vingslag", so one could call that a Karl X Johan track in a sense. Tuvesson is also a member of Nicolas Makelberge, who I featured last year.
I've been enjoying Karl and Johan's work for years, through various projects, even as there has been a lack of new content. Karl x Johan put out strong efforts like "Fantasies" over a year ago, and have kept relatively quiet since. The release of their "Do You Remember" / "Get It All" single changes that, heralded by the latter in particular. The upbeat pop of "Do You Remember" is all good fun, but the moodier range of "Get It All" hits my sweet spot. Johan's vocals are tender and reflective, with a similar tone to Twin Shadow or a nonchalant Andy Bell, and it assimilates perfectly with the swelling synths and ascending twinkles. This is an anthemic ballad for Karl X Johan, who we can only hope releases a full-length soon. Everything the duo has released has been outstanding, Nicolas Makelberge and Kalle J releases included. That's probably good indication for a quality full-length. Make it happen.
karl x johan – get it all download