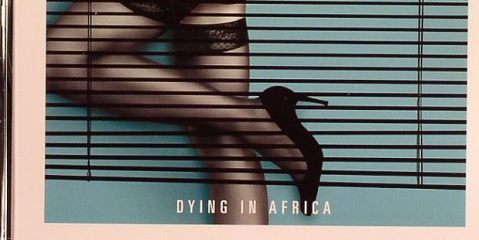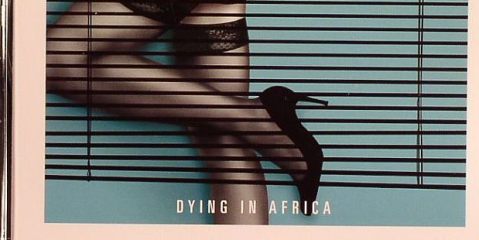 This site aims to emphasize newer releases, many of which have not been released yet. Several times though, I feel an artist is so criminally under-exposed and relevant to today's scene that a feature just begs to come out. One of 2010's most talked-about albums was Twin Shadow's Forget, a wonderful hybrid of post-punk and synth-pop that accommodated songwriter George Lewis Jr.'s fetishism for Morrissey-inspired emotive new-wave. It attracted glowing acclaim from this site and others, most taking note of Lewis' ability to make melodically nostalgic music with nods to specific artists who influenced the current indie-rock scene in general. Embracing the most immediate trends in electronic-pop and indie-rock, Forget treads the line between melodramatic romanticism and post-punk angst with beautiful precision. Its tributary cohesion of genres was to be admired, but not as much as the graceful songwriting that accompanied it.

Nicolas Makelberge is essentially what you get would get in a mish-mash between Junior Boys and Twin Shadow. The elusive Stockholm-based duo have gathered a small but steady following since the release of their full-length debut, Dying in Africa, in 2006. The group's vocals resemble something in the vein of Morrissey or Lewis Jr. with its downcast sobriety, while their music recalls the fascination with swift electro-pop, italo-disco, and atmospheric dance that another duo – Junior Boys – have found success with. Prior to his eponymous project, Makelberge worked as a guitarist for several Swedish indie-rock bands of the '90s, but a fascination with electronica and atmosphere turned him on toward a more original path. He named his solo project after himself in 2005 and Johan Tuvesson joined shortly thereafter. The duo's debut EP, South America, was released later that year; it exposed two standouts from the following year's Dying in Africa in "So Young" and "South America".
"So Young" is a near-flawless electro-pop gem in several regards. A thumping electro-bass establishes the lead with a slight snare kick in the back. When the fluttering synth arpeggio appears, the percussion shows its first sign of flexibility. And while the percussion never approaches the mish-mashy intricacy of Junior Boys, it is not a necessity. The work of Nicolas Makelberge is certainly more melodic than it is rhythmic, and this is one of the elements that place it closer to italo-disco and new-wave than the latest crop of electro-poppers. "So Young" is arguably the finest example of the duo's sheer grasp of melody. The fantastic chorus glistens with a gauzy synth pad, twinkling lead synths, and a sullenly reverbed keys; the latter even resemble fellow Swedes The Tough Alliance to a certain extent. This is especially evident during the final two minutes, when a club-ready synth progresses through several stabs – some monophonic and others polyphonic – to craft a breakdown of epic proportions. Considering the bevy of mediocre pop acts in Sweden climbing the charts, I am shocked that "So Young" never received substantial airplay. It is irresistibly catchy and difficult to criticize.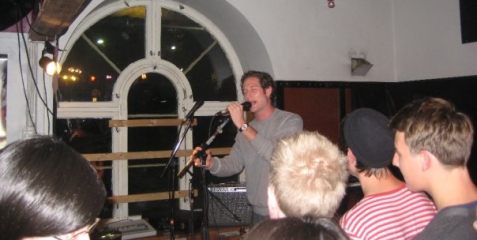 The self-titled effort from their first EP, "South America", is a swifter and more pulsating effort that reaches a similar level of infectiousness as "So Young", albeit with a darker tone. The bass is noticeably heavier and deeper, the synths continuing to glisten but not to the same extent as its effervescent counterpart. Lines like "I'll drive a fast car in South America" elicit the image of one driving suavely in a convertible as palm trees pass by instantaneously. It is wildly appropriate considering the track's tendency to maintain consistent repetition throughout, only veering off the road in subtle forms (like the bass alteration around 02:15). It could nearly call itself a precursor to chillwave, though an effort like "Dying in Africa" may be more appropriate for that classification.
With its obvious nods to italo-disco, Dying in Africa's self-titled effort is clearly one of the album's strongest. Its stirring synth arpeggio is richly integrated over Tuvesson's soothing vocals. And even with the occurrence of a hectic drum fill designed for dance floors, the evolving solemn emotions of the track remain in focus. "Love feels so sweet when you're rejected," he sings during a beautiful interlude absent of a rhythm section. Before the bass and drums kick back in with the plea of "I can't get over you", the music remains entrenched in forms of electronica, but structural twists like these bring to mind Morrissey-idolizing post-punkers. Similarly, the bleakly responsive "If You Knew" offers up lines like "I know you say men are swine, but so are you" over whirring synth pads and contrasting synth lines, easily being the most comparable to Twin Shadow in both lyrical sentiment and musical aim.
For critics that found the style of Dying in Africa to be a one-trick-pony despite its immediate melodic allure, the duo followed up with another full-length, The Unforgettable Planet, last year. Many fans of Dying in Africa were upset to find out that the album included no vocals and was an entirely instrumental effort. Call it an ambitious process or one that was rushed; it is hard to judge whether this was a desperate response to critics or a genuine artistic pursuit. Regardless, it lacks the infectious qualities of Dying in Africa, leaving there much to be desired in its bland arrangements and spotty transitions. Highlights like "The Promiscuity of the Failed Romantic" show glimpses of brilliance, but many of these newer efforts are neither intricate nor interesting enough to serve as instrumental stand-alones. They barely gravitate beyond background music in the most subdued of scenarios. It is not a bad release, just one with a failed premise. If the duo can return to the sparkling and invigorating pop of Dying in Africa, then it should only be a matter of time before Nicolas Makelberge is exposed. In the meantime, their (earlier) material continues to be criminally overlooked.
RIYL: Twin Shadow, Junior Boys, Morrissey, The Tough Alliance, The Russian Futurists, How to Dress Well, Wild Nothing, Toro y Moi, James Blake, The Robot Ate Me, Games, Lower Dens, Baths
Nicolas Makelberge – South America
Nicolas Makelberge – The Promiscuity of the Failed Romantic
Official Site / MySpace / BUY