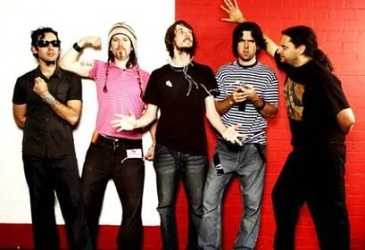 Who doesn't love pandas? Unless you bite one, they are lovable gentle giants (most of the time). The Panda Band initially sound to be just as lovable. I've only heard four songs from this Australian five-piece, but it is already recognizable that they have the ability to incorporate dozens of musical layers into brilliant melodies. Each song conveys a significant amount of effort, bursting with fresh ideas and a solid flow. They have already gained some recognition, with a good amount of radio airplay in their native Australia of their first full length, This Vital Chapter, which saw an Australian release this Summer (a release in the US and UK will come shortly). Their label describes them as "art-tech-indie-pop", with key talent in arrangement, production, ingenuity, and pure catchiness. I would have to agree.
The Panda Band – Ghosts Have The Best Time
[audio:https://obscuresound.com/mp3/pan-gho.mp3]
The Panda Band – Musical Chairs
[audio:https://obscuresound.com/mp3/pan-mus.mp3]
Official Web Site
——————————————————————————————-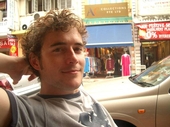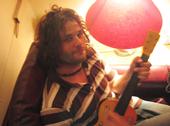 From the Skies is a duo consisting of Shaun Sibbs (The Avenues) and Malcom Clark (The Sleepy Jackson). Originating from Perth, Australia, their sound is enjoyably conventional and straightforward, mainly taking influence from an upbeat Beach Boys and other pop bands from the 60s and 70s. 'I know a girl' is a prime example of their direct and guileless sound, with a catchy melody and breezy sound. 'You'll Shine' is another gem with more diversity in the music, as a few bells and brass make their appearance over some clever and whimsical lyrics. As good as the first two songs are, 'Flying Here' is my favorite. As simple as it is, the irresistability of the melody is just fantastic. The numerous solos in the song help it out as well. The vocals even do a respectable job of reaching the high tones that influences such as Brian Wilson could do so well. The light lo-fi additions to the production adds a slight retro feel, making their style of flashback new-wave and joyful guitar-pop evne more effective. Their original songs are very satisfying and I am looking forward to their first release.
From the Skies – I know a girl
[audio:https://obscuresound.com/mp3/fro-ikn.mp3]
MySpace
——————————————————————————————-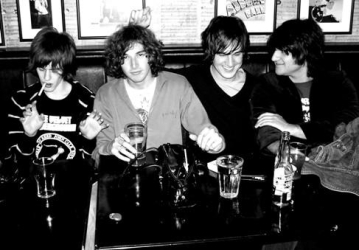 The Silents are four friends in Australia with musical tastes as similar to each other as their hairstyles. 'Little People' is straight off of their debut EP, Flicker and Flames. The raspy vocals in combination with the standard song structures are typical in the genre, though the The Silents' addition of blues is used well and the solo about halfway into the song is impressive. Their other song 'Nightcrawler' even sounds a bit like The Boo Radleys, with agile vocals that intentionally do not reflect the explosive guitar sound. Much like 'Little People', the song has a traditional structure, until another interesting solo displays some interesting production effects. 'Nightcrawler' also achieves a psychedelic feel, with the occasional "Oohs" and organ effects getting the best of the song towards the finish.