Posted
December 3, 2006 by Mike Mineo
in Features
The Czars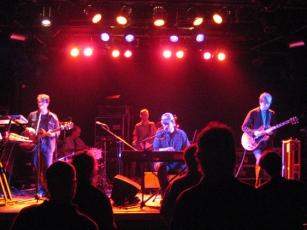 I'm always left with a bittersweet feeling when I discover great bands who have broken up in the past few years. Sure, it adds a great band to my collection but I know I'll never have the thrill of anticipating a new album from them. This has recently been my situation with the Denver-based The Czars. Though the band is still apparently "active", the only member remaining is lead singer John Grant, with all other essential founding members leaving in 2004. Grant has a powerful voice, but I intend to separate whatever albums they release at this point, since it's now generally considered a Grant solo project by most fans. Although he was always the chief lyricist, there were essential musical contributions by bassist Chris Pearson and drummer Jeff Linsenmaier during their tenure. After all, it's not as if Morrissey continued The Smiths after Marr left. Their sound is in similarity to the dramatic sadcore style of American Music Club and Red House Painters, with lyrics focusing on regret and loss over a swirling mixture of rock and orchestral elements. In 2000, their gloomy yet gripping sound earned them a deal with Bella Union, after label founder and Cocteau Twins frontman Simon Raymonde heard a demo of the band. During their ten years, they released three albums and four EPs, with all three albums being quite exceptional. They have a cult following in Colorado and they seem to be one of those bands that are getting more popular by the day despite their inactivity.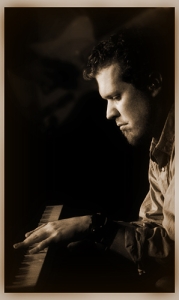 'Val' is my favorite song from the band, which is off of their debut Before… But Longer. The song is started by a simple and powerful bass line with a backing snare, with the eventual moving chorus combining the downtrodden vocals of Grant and angelic vocals of Paula Frazer with a sullen country guitar and keys highlighting the conclusion. As both sing emotionally, "try and make me go away tonight, try and make yourself pretend," it displays how the chorus is a perfect reflection of the band's desperation and lyrical hope, "I wanted it, I needed it, for the longest time". The Czars have a handful of the songs that are in the style of 'Killjoy' or the piano-driven 'Anger', with lyrics that appear to be spoken directly to someone in particular. Grant had always said that his lyrics centered around the boredom and failure of relationships and 'Anger' is a good example of this. It's a perfect song to play on a rainy day, as is most of their other material. Next time if there is precipitation in the air or if you're just feeling down, give a listen to one of The Czars' three albums. It's likely to slide right in with your life and the gloomy weather.
——————————————————————————————-
[audio:https://obscuresound.com/mp3/czars-val.mp3]
——————————————————————————————-
[audio:https://obscuresound.com/mp3/czars-kil.mp3]
——————————————————————————————-
[audio:https://obscuresound.com/mp3/czars-ang.mp3]
——————————————————————————————-
Mike Mineo
I'm the founder/editor of Obscure Sound, which was formed in 2006. Previously, I wrote for PopMatters and Stylus Magazine. Send your music to
[email protected]
.