Posted
December 26, 2006 by Mike Mineo
in Features
When Paul Weller wanted more style…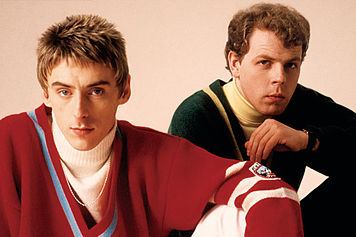 I find it shocking how so many fans of The Jam (and Paul Weller) have never even heard a song from The Style Council. Alright, alright, I'll admit that their last few albums were a bit shameful, but their first five albums exhibited some of the most underrated studious songwriting of the 80s. We all know how influential The Jam's brief seven-year career was, with such hits as 'Start!' and 'That's Entertainment' contributing to the definition of British Punk in the late 70s. The odd thing about Weller's decision to disband The Jam in 1982 was that, unlike most bands at the time, they were still writing some of their best songs. Simply put, Weller felt that fellow Jam bandmates Bruce Foxton and Rick Buckler were not the best fit for his expanding songwriting style. What Weller was doing was an attempt to re-invent his sound from The Jam's mod-punk to a whole new display of soul, jazz, R&B, and pop. While the move may have proved to be a financial risk, it further represented Weller's musical passion and embracement of several genres. He recurited renowned keyboardist Mick Talbot and the duo worked with various drummers for their first few singles. Eventually, the duo settled with Steve White as a permanent drummer along with adding Dee C. Lee as a backing vocalist, who was also Weller's wife before a divorce.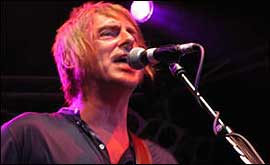 As I've said, The Style Council's first five albums are quite unforgettable. However, I suggest to those who want a quick fix to buy The Singular Adventures of the Style Council, which was a compilation released in 1989 that collected most of Weller's greatest songs from this particular musical phase. 'Walls Come Tumbling Down!' is a fantastic demonstration of what The Style Council are all about. What is immediately noticable is Talbot's talented use of keys, a boasting brass section, Lee's fantastic backing vocals, and Weller's surprisingly effective vocals in a song that is noticably influenced by gospel and R&B. Any individual who questions Weller's diversity will be proved wrong by this track alone, as it's catchiness and heart makes for one of The Style Council's best. The rhythmic 'My Ever Changing Moods' and the sexy 'You're the Best Thing' are both quite irresistable as well, with quite a range of mood and passion that is best demonstrated by a man of many projects: Paul Weller himself. After The Style Council disbanded in 1990, Weller launched his acclaimed solo career which borrows many influences that he sharpened in The Style Council. Mick Talbot still works with Weller in the studio and on the stage regarding Weller's solo career. I hope this will clear up any doubt that Weller was just the singer of The Jam. He is arguably one of the most prolific British songwriters, with a career that keeps on growing with little to be ashamed about. Oh yeah, his albums are still great, with a brand new one coming in 2007. The three solo tracks below are from his previous release, As Is Now, which I reviewed about a year ago.
——————————————————————————————-
The Style Council – Walls Come Tumbling Down!
[audio:https://obscuresound.com/mp3/style-wal.mp3]
The Style Council – My Ever Changing Moods
[audio:https://obscuresound.com/mp3/style-mye.mp3]
The Style Council – You're the Best Thing
[audio:https://obscuresound.com/mp3/style-you.mp3]
——————————————————————————————-
[audio:https://obscuresound.com/mp3/jam-mon.mp3]
[audio:https://obscuresound.com/mp3/jam-eto.mp3]
[audio:https://obscuresound.com/mp3/jam-pla.mp3]
——————————————————————————————-
Paul Weller – Blink and You'll Miss It
[audio:https://obscuresound.com/mp3/paul-bli.mp3]
[audio:https://obscuresound.com/mp3/paul-pan.mp3]
Paul Weller – From the Floor Boards Up
[audio:https://obscuresound.com/mp3/paul-fro.mp3]