Posted
March 15, 2007 by Mike Mineo
in Features
Let's Go Sailing… Or At Least Try it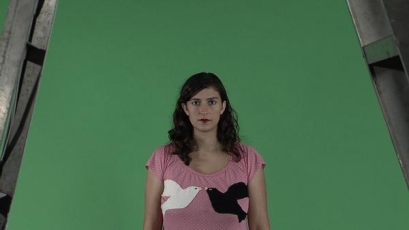 It's funny how often side projects turn out to be great successes. I always believed that the main reason was found in the escape from the pressured band atmosphere. Some artists tend to work well in a forced environment, while others do not. Forming a side project while still in a band can work wonders for an artist's capability and ingenuity, factors that may have been held back while working in a crowded room with three or four other musicians who share a similar intensity and passion for the project at hand, often resulting in too many cluttered ideas and no production at all. Shana Levy had fine success while being one of the vocalists in the indie pop band Irving. In fact, it was everything she dreamed of since she was a young child. Irving was appearing on television, in most major publications, and on the radio at a pace the young Levy could only previously dream of. However, there was indeed one singular issue: Levy had her own creative ideas that did not incorporate well into Irving's plans at all. Growing up playing classical piano, Levy wanted to incorporate a more classical feel into the band's music. Even if that meant he needed a full time staff of piano movers. Familiar with their direct alternative sound and wrapped up in their newly formed success, the members of Irving did not see eye-to-eye with the tender vocalist and piano chanteuse. After all, why change something that's working well? While with the band, Levy had been working quietly as a solo artist under the name of Let's Go Sailing. Dabbling in writing her own songs, she dedicated a small portion of her busy schedule to her own material for enjoyment and to see her capabilities. In November of 2002, when Irving was at a peak, Levy decided to leave the band to dedicate herself to Let's Go Sailing. Knowing that it would be difficult to form a project on her own, she enlisted the help of several musicians who agreed with her own devised sound of piano-based influences. This included acclaimed engineer Chris Chandler, mostly known for his work with Modest Mouse, Elliott Smith, and the Flaming Lips. In fact, Chandler has played demos of Let's Go Sailing after Flaming Lips shows over past few years, even with audiences unaware what it was while paying little attention. So, if some of these songs sound a bit familiar, try and recall the last Flaming Lips show you attended. In addition to Chandler, producer Rod Cervera of Weezer fame, Chris and Jim Putnam of the Radar Bros., Nikki Monninger and Tanya Haden (Jack Black's wife) of Silversun Pickups, and Shon Sullivan of Goldenboy were all involved in crafting Let's Go Sailing's debut album, The Chaos in Order. As you can see, such a stellar lineup may seem unlikely for a debut but Levy's musical reputation has worked wonders. It certainly doesn't hurt to know friends in the business who are aware of your songwriting and piano abilities.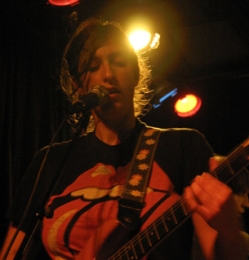 In addition to Levy's classical influence, she is a well-known fan of Elliott Smith. "Elliot Smith made a huge impact because he put beautiful words on top of beautiful music," Levy said, "and I've always thought that the two were equally important". In addition to Smith, other contemporary influences include Talking Heads, Bowie, and Kate Bush. While the project's name may appear to be childish (it originated from a bumper sticker), the music itself is mature and defiant, showcasing Levy as a musical force with a rare sense of emotional expression. As soon as the album opened with the fervent "Sideways", I knew that The Chaos in Order had the opportunity to be something special. Beginning with a devastating string arrangement, it is eventually accompanied by a very effective piano melody aided by a very slight percussion in the distance. Levy's vocals are tactful and whimsical, constantly hitting the right notes over her fully developed instrumental tracks. The lyrics are typically romantic, depicting a young individual who finds themselves in a new realization that their personal perspective has been distorted all the time, or in a sense, "sideways". On the contrary, "Heart Condition" adds some guitar to the mix to provide a break to the dramatics. Of course though, you should never expect to listen to a Let's Go Sailing song without strings or keys. The strings and guitars go well together in "Heart Condition" and the acoustic "This Much", both interpretating a vivid emotional relationship. In fact, the only song where the guitar appears to be the foremost instrument is in "We Get Along" and "Better Off", both which ironically are slotted next to one another in the tracklisting. Still, as a sucker for the orchestral romanticism, I find myself enthralled in the luscious achievements like "Too Many Stars", the lyrically heartbreaking "All I Want From You Is Love", and the beautiful closer "Come Home Safely", which is accompanied solely by a ravishing piano and the hauntingly light voice of Shana Levy. Though her previous spot in Irving may have warranted Levy more popularity, she has achieved a pure goal. She has showcased to the world that she is a distinguishable musician motivated by her own individual thought process. Such is the case with The Chaos in Order, a beautifully crafted debut album that will certainly provide some circulation throughout the year. You can currently purchase the album on the project's official web site before The Chaos in Order's national release on March 27th.
——————————————————————————————
[audio:https://obscuresound.com/mp3/letsgo-sid.mp3]
——————————————————————————————
Let's Go Sailing – All I Want From You Is Love

[audio:https://obscuresound.com/mp3/letsgo-all.mp3]
——————————————————————————————
Let's Go Sailing – Heart Condition

[audio:https://obscuresound.com/mp3/letsgo-hea.mp3]
——————————————————————————————
Mike Mineo
I'm the founder/editor of Obscure Sound, which was formed in 2006. Previously, I wrote for PopMatters and Stylus Magazine. Send your music to
[email protected]
.